Twitter has made a point of promoting its efforts to curb platform abuse -- especially since it was revealed that, in addition to many of its social media counterparts, the network was weaponized to spread false and divisive information around the 2016 U.S. presidential election.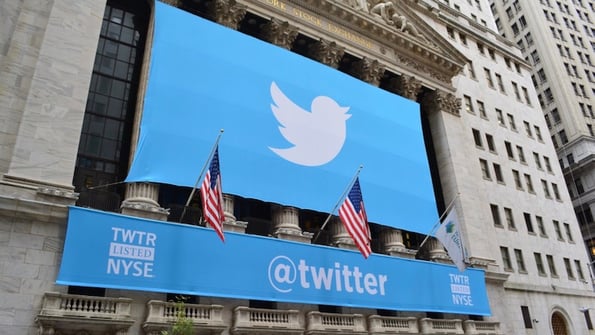 In March, the company announced it was accepting proposals to measure how best to improve the "health" of the network. Then, late in June, it released new numbers on the removal of "malicious automation" and a decrease in the number of spam reports received. And, according to a Washington Post report from last week, that has amounted to roughly one million suspicious accounts suspected each day since about May.
But there are a few issues.
First, according to the same Washington Post report, the numbers don't entirely add up. And second -- according to our own survey data -- users don't entirely believe these efforts will lead to much fruition.
38% of People Don't Think Twitter Will Fix Platform Abuse
The Numbers Issue
Consider the metrics around Twitter's active user base, which according to Statista was about 336 million per month at the end of Q1 2018.
Source: Statista
Then, consider that according to the Post report, Twitter has previously estimated less than 5% of its active users are inauthentic, and that 8.5% show bot-like automation. Together, that amounts to about 45.36 million users -- over half of the 70+ million accounts the Post says Twitter suspended in May and June.
The composition of the suspended accounts is not entirely clear, but it's implied that they're somehow involved in the spread of spam or trolling. And with this pace of removal appearing to hold steady through July, it could indicate that the suspension includes a mix of bots, spam, and actual human-operated accounts that were exercising platform abuse (e.g., through hate speech or other behavior that violates Twitter's terms of use).
Some clarifications: most accounts we remove are not included in our reported metrics as they have not been active on the platform for 30 days or more, or we catch them at sign up and they are never counted. https://t.co/nRIGE9EMcf

— Ned Segal (@nedsegal) July 9, 2018
Many have also raised questions about the ripple effect of this rate of removal on Twitter's active user base. Again, it's unclear whether or not the 70 million suspended accounts were active or dormant -- though CFO Ned Segal said on Monday that they're largely inactive -- and with Q2 ending last week, Twitter's stock price has already indicated a negative response to this information.
Source: Google
The Post report emerged shortly after the conclusion of Q2 -- the results of which Twitter plans to report on July 27 -- so what impact it will have on the earnings for that period remains to be seen. It's somewhat reminiscent of Facebook's Q1 earnings call when strong results were posted despite a considerable amount of bad press around the Cambridge Analytica scandal, which could be explained by most of those events taking place at the tail-end of the reporting period.
But there's more to consider beyond these removal numbers and Twitter's active user metrics. A company re-org, which CEO Jack Dorsey announced toward the end of June, could raise additional questions -- especially in the context of the Post report.
We're reorganizing how Twitter is going to work together for the next decade. Sent this note to our team, and sharing with the world, because we want to be more open about how we think and work. This is a small but important step. Experimenting! Let us know what you think. pic.twitter.com/ygaIj9yjQi

— jack (@jack) June 28, 2018
And then -- there's the issue of consumer trust.
Can Twitter Actually Fix Platform Abuse? Survey Says ...
To measure the public prognosis of Twitter's approach to platform abuse, we surveyed 554 internet users across the U.S., UK and Canada to determine just how confident they are of the company's ability to fix the problem.
Data collected using Lucid
Over a third of respondents indicated that they don't believe Twitter will fix platform abuse for good -- which could shed some light on the impetus behind the company somewhat broadly suspending accounts.
After all, the public's displeasure with Twitter's reaction to things like hate speech is no secret -- and the skepticism we discovered through our survey is another sign of that.
"I think this is an example of Twitter listening to its users and trying to do the best thing for them," says HubSpot CMO Kipp Bodnar. "Twitter is trying to grow better. It knows it serves a critical role on the internet today for real-time discussion and news, [and it's] taking the right actions for its users and its brand."
"Twitter's entire value proposition as a network is threatened by spam and troll accounts."

- Kipp Bodnar, HubSpot CMO
As for the correlating falling stock price, Bodnar adds, "It might be unpopular in the short-term, but upon reflection will have be a key point in the timeline on Twitter's path to further success."
The upward trend of Twitter's stock price by the NYSE closing bell on Monday could point to that potential of longer-term success.
What's particularly interesting, however, was the response we received to a follow-up survey. We asked 565 internet users (across the same geographic regions as the previous one) if they've noticed more or less trolling behavior on Twitter since the company began its sweeping account removal -- and these were the results.
Data collected using Lucid
Despite Twitter reporting a 32% drop in the average number of spam reports it received between March and May, our sample audience actually reported seeing more activity of this kind. What's more -- just under a third of respondents reported not even using Twitter, which while not a direct indication, could signal a general movement of users away from the platform.
In any case, says Bodnar -- that should provide even more reason to for Twitter to solve the problem.
"They have no choice. They have to fix it," he says. "If they don't, Twitter's entire value prop and network will erode and be replaced."
"Whether it can actually be fixed completely," Bodnar adds, "is a different discussion."