"Unriddled" is HubSpot's weekly digest of the tech headlines you need to know. We give you the top tech stories in a quick, scannable way and break it all down. It's tech news: explained.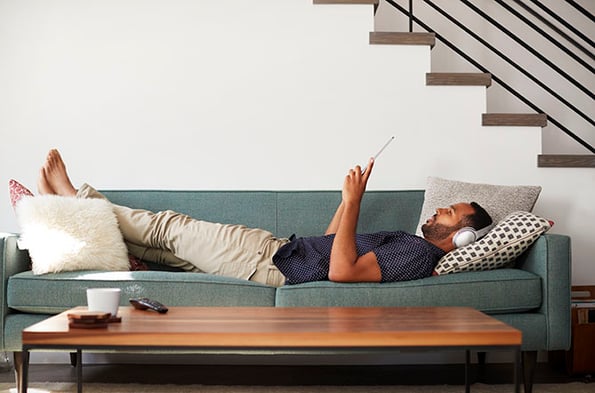 1. YouTube wants you to "swipey watch" forever.
After two years in the making, YouTube announced that users can now swipe between videos on their app -- a project known internally as "swipey watch". This might seem like a just a slight UX change, but it could have a big impact on how many videos users watch in a single session. Swiping is easier and faster than tapping a small button to navigate through a recommended video queue, and will likely keep viewers more deeply engaged with the app. Read full story >>
2. Amazon courts advertisers with more serious ad tools.
In a move to attract more advertisers and prove itself as a brand awareness driver, Amazon announced a new set of "new-to-brand" metrics to help marketers more effectively analyze the video, display, and Sponsored Brands campaigns they run on the site. Read full story >>
3. Facebook really wants to make Facebook Stories happen -- this time as a way to share event details.
When Facebook announced they would release their own version of Stories back in 2017, they struggled to gain the same adoption as Instagram Stories (or even Snapchat Stories). Now they're starting to explore how Stories can be reworked to fit into one of their most popular and enduring features: Events. The company said this week they've begun testing ways "to share the events you're interested in and coordinate to meet up with friends IRL" through Stories. Read full story >>
4. Instagram denies viral claims that it hides the majority of posts from users.
A hoax claiming that Instagram only shows users 7% of posts from people they follow spread rapidly last week, prompting a response from Instagram. Spoiler alert: this isn't true -- you probably just aren't scrolling enough. "We have not made any recent changes to feed ranking, and we never hide posts from people you're following," the company said on Twitter, "if you keep scrolling, you will see them all." Read full story >>
5. Get ready to pay more for Netflix.
Netflix announced their biggest price increase ever last week for US customers, bringing the cost of their cheapest plan from $8 to $9 a month, and the cost of their most expensive plan from $14 to $16 a month. Netflix seems confident that the move won't alienate customers or result in a wave of cancellations like they saw in 2011, when they unbundled their streaming and DVD-by-mail services. "We change pricing from time to time as we continue investing in great entertainment and improving the overall Netflix experience," the streaming giant said in a statement. Read full story >>
6. These are the social networks people plan to spend the most time on in 2019.
All the social strife from 2018 made us wonder: How do people plan to spend time on social media next year, if at all? To find out, we surveyed people across the U.S., UK, and Canada and asked which social media networks they plan to use the most -- and the least -- in 2019. Here's what we learned. Read full story >>