So you made an incredible video, sent it out to your internal teams, encouraged sharing, uploaded it to YouTube and waited for the marketing fame to roll in.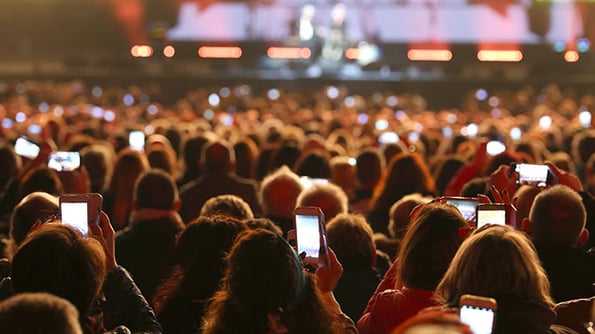 Unfortunately, each time you obsessively checked throughout the day, your view count wasn't as impressive as you'd hoped.
First off – don't stress, we've all done it. But after you've spent time, energy, and money to make really amazing video marketing, it's all about actively making sure your videos get in front of your target audience (not just your mom).
Get Your Video The Attention It Deserves
Once you've optimized your content with an engaging splash screen, an email gate (where appropriate for late funnel content), and a compelling call to action, it's time to make sure everyone sees your masterpiece.
Here's a checklist of key places to share your video marketing content every time you have something new.
Video Distribution Checklist
YouTube
One of the first spots you'll want to upload to is YouTube. As the second largest search engine, it's imperative for your brand to use YouTube strategically to showcase your videos far and wide.
Because YouTube alone isn't a video strategy, your goal should be to use the channel to gain a lot of attention and drive viewers back to your website where they can consume more content free from distraction. As a bonus, once they're back on your website you'll also be able to track their behaviour with video engagement data.
When uploading videos to YouTube, however, watch out for cannibalizing your own SEO efforts between YouTube and your website. Instead, change your descriptive title just slightly from the title you use when you embed your video on your own website with metadata. More details on the multi-platform promotion can be found here.
Your Website or Campaign Landing Pages
Because buyers now go through nearly 70% of the buying process independently before ever talking to sales, it's important to include videos in a guided product tour on your website so that you can be as persuasive as possible and make a more human connection.
Videos embedded on your site can help increase conversion by 80%, and Google recognizes pages where a click leads to longer time spent on a page. This ultimately means that if your viewer's click and watch a two-minute video, those two minutes will end up making your site content more sticky, and thereby more likely to appear in Google search results because you can hold the attention of interested viewers.
Email Campaigns
In a GetResponse study of nearly a billion emails, those containing video had a 96% higher click-through rate when compared to non-video emails. This staggering increase in engagement with the inclusion of video makes adding an embed link here a no-brainer.
For some best practices for video in email, and some cool examples, check out this post on why video and email is the perfect marketing combo.
Email Signatures
Beyond email campaigns, you send out to promote your video, have your team members change their email signature to include a catchy line with a hyperlink to your video embedded on your site. Our Corporate Communications Manager Sandy does this with her signature and you can switch up your signature every time you release a new video:
Social Networks
When distributing your videos, social channels are your best friend. You'll want to post on Facebook, Twitter, LinkedIn, and G+ but you'll also want to consider a clever use of Instagram and Pinterest.
When you have a piece of long-form video content, you can use Instagram video to create a teaser trailer directing everyone to your longer-form content. Just take a look at how Mercedes used this method to promote a full-length video about their F-Cell car:
Other Places to Share
To top off the list, you'll want to distribute your videos in these locations too:
Sales assets: Re-use relevant content wherever appropriate
On your blog: Where you'll want to use the surrounding text to transcribe your video's key phrases in order to have the content indexed by search engines
Press releases
Partner blogs: Contact your industry partners and ask if they'll feature your video content on their blog.
So next time you release a video asset, don't miss out on any opportunities to share it. A great distribution strategy will ensure you see maximum ROI from your video content. Bookmark this blog and use it as a handy checklist to make your content go as far as possible.