People have a lot of feelings about social media.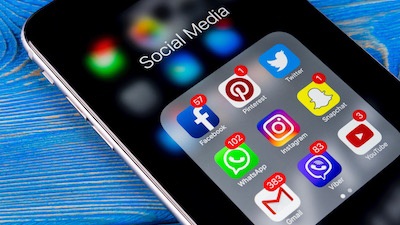 Love it. Hate it. Use it for business. Build a brand on it. Quit it. Come back to it.
With so many mixed messages, how are marketers supposed to stay on top of the right way to use social media -- and moreover, what users actually want from it?
To answer that question, a panel of social media experts -- Teen Vogue's Rajni Lucienne Jacques, Facebook's Tutti Taygerly, and Instagram's Joshua Dickens -- shared their insights on what followers want the most in today's climate, in a discussion moderated by Work & Co's Gene Liebel.
What Followers Want
1. Communities
Think back, if you can, to a time when the folks who managed a brand's Facebook page were known as "community managers." That's because we once lived in an era when, not even that long ago, that was the purpose of pages like these.
And while there are still Groups available on Facebook -- smaller, often private destinations designed for communication among smaller groups of people -- it can be argued that they've lost a bit of their luster and are not the first destination for brands looking to build audience engagement.
But within the current global climate, the panelists appeared to agree that users are drifting back toward the idea of using social media to build a community: to give voices to a cause, to connect with others who care about the same issues they do, and to create a movement around it.
In fact, said Jacques, "Social media is the one thing that galvanizes a movement. [It] allows people to gather in a way that is faster and more efficient."
And while galvanizing a movement might not exist within the strategic models of goals for a small-to-midsize, business-to-business organization, there are still ways to leverage your social media presence to build on the idea of a community.
Take, for example, something that was said by WP Engine CEO Heather Brunner at an earlier SXSW panel: Businesses need to ask themselves, "What's right for your employees? What's right for your customers?"
Once those questions are answered, marketers can determine the issues around which the brands they represent can build communities.
If nothing else, brands can provide a venue for connection, which Taygerly said she believes social media users still want.
"As a company, we're not just trying to promote passive consumption of content," she explained. "We're trying to pay a lot of attention to that."
That actually aligns with certain ranking factors resulting from the changes Facebook made to its algorithm earlier this year. While people's News Feeds display less branded content overall, it does prioritize Page posts with more authentic engagement within the comments section (as opposed to such "share-bait" copy as "Tag a friend").
It makes sense, then, that Taygerly says Facebook is trying to discourage the passive consumption of content on its network, by rewarding the kind that stirs and signals the direction of community-building activity and discussion.
At the root of potential success for marketers in this area, the panelists said, is solving problems for the people and humans in the audience first.
"Anchor on the core people problem, and then figure out, 'What is the work?'" Taygerly advised. "What are the use cases?"
Solving for people, Dickens said, is likely to become a new success metric among marketers -- and one that's already used at Instagram.
"We've never solely measured time spent [on the network] as a metric of success," he said. "Metrics are, 'How close are we to solving a problem for a particular person?'"
2. Privacy. (Seriously.)
At one point in the discussion, Liebel asked, "Is anything private anymore?"
And while the response was mixed, the consensus did seem to indicate that users -- even those trying to build a brand or share a story on social media -- do care about privacy.
For her part, Jacques said that question could be answered with both "yes and no."
"It depends on what you choose to show. You have your Insta … and you have your Finsta, which is your fake Instagram," she explained, suggesting that some users create different social media accounts -- or personalities, in some sense -- to share different moments in their lives.
"In a way, you are private, depending on how you use [it]," she said.
That raises the question, Taygerly said, of when social media can add positivity to a user's life, and when it "becomes too much."
To illustrate that, she pointed to the ongoing challenge that Snapchat has experienced to the nature and degree of publicity user content should be.
"What should be shared just with friends and family, and what should be public?"
And what, she continued, "is the demarcation between those two worlds?"
In terms of how marketers can solve for that challenge, one of the best things they can do is respect their audiences' need for privacy, and provide a way for them to engage with both the brand and others in the audience in a way that makes them the most comfortable.
And while it might seem redundant, that does go back to the idea of building a community for your followers, regardless of your industry. But it also involves a cultural element, and understanding what protocols can be put in place to provide the privacy that different members of your audience need in that context.
"We do research all over the world and in different cultures than North America, showing your face as a woman invites some negativity, to put it mildly," Taygerly explained. "So having a mask [like different filters available on Instagram and Snapchat] and the ability to control the circle that you show your face to … helps you share your message."
It also involves understanding when your users need to leave -- or "detox" from social media, said Jacques.
"Social media [sometimes] becomes too much," she said. "You're not liking yourself because of this, or that. So users take a detox and live their lives."
But that, Jacques explained, can actually make for better engagement, if marketers view this phenomenon in the long-tail. "To restart and reboot, you get better content," she said. "It's nice for anyone who devours social media to go through to realize your best self."
3. A Place to Share Their Stories
To that end, marketers should also maintain an awareness of a core reason for using social media: to connect with others, by way of sharing something.
"People are sharing their creativity and expanding it to their audiences," Dickens said. And the job of marketers, it seems, is to remind their audiences that social media is a place where they can do that -- and encourage them to do so.
And while I'll once again caution against the use of doing so in a click-bait manner -- "share your photo and tag a friend in the comments" -- it is possible for marketers to prompt a conversation and provide a platform for users to story-tell in a thoughtful way.
That could start by a brand sharing its own story, and asking if anyone else wants to share theirs: a way of letting your audience know that it's heard.
Social media, explained Jacques, "gives a voice to those who never thought they had a voice."
"So we don't tap into that?" she asked. "Why don't we say, 'We're inviting you in to tell your stories that you're already telling your peers'?"
4. Smaller Networks
That said, there are likely users who are uncomfortable with the idea of amplifying their voices in such a public venue, like a branded Facebook Page that can be viewed by nearly everyone -- which introduces the need for what Taygerly calls "smaller, more intimate networks."
Keep in mind that the challenge for many Page administrators and creators, in light of Facebook's refined News Feed, is to create the content that stirs the type of authentic engagement algorithm is said to favor. That's "the hope" behind it, Taygerly said -- that it "triggers a conversation."
But she also pointed out that "sometimes, it's easier to share more intimately in a group." And the answer to that, she said, may lie in "smaller, more intimate social networks."
To illustrate that idea, she raised the example of HQ Trivia: an app that hosts a live trivia game show that awards cash prizes to winners. And while arguably addicting, it's also "something that's happening real-time with a group of people," she said.
So, how can marketers create such an experience? To answer that, I'll float the same statistic that Facebook itself used when it first announced the changes to its algorithm in January: live videos receive 6X the engagement as non-live ones.
And what's another word for "live"? Real-time.
Aha!
There's a correlation, it would appear, between providing an audience to experience and comment on a live, real-time event as a community -- and rates of engagement.
But that could very well go beyond live video, and while marketers can work with that statistic and create such content, they should also think about the ways it can create these small, intimate venues for followers to experience something in which they share an interest or passion, and in a way that allows them to discuss it as it takes place.
That goes back to one of the first philosophies mentioned in this post: to home in on a core issue shared by your audience, and figuring out how to allow it to connect and engage around it.
"You can look at what's happening in the world, [and] what ends up happening is we build a sense of community," Jacques said. "[We] want to do things, and make a difference in the world, in a full-throttle group."
Do the panelists have a positive outlook on how that will ultimately play out?
"Yes, we're optimistic," Taygerly said. "We're designers because we envision a better world."
I'll be at SXSW all week. What are the topics and events here that interest you the most? Feel free to weigh in on Twitter.