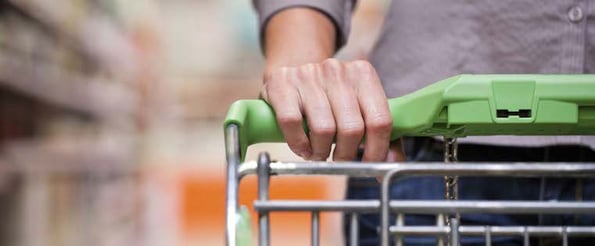 Most companies don't think of themselves as ecommerce, but if you're using your website to sell a product, you are in ecommerce! Adding the high-volume and fast sales cycle ecommerce business to any existing website can allow you to learn more about your customers, learn it faster, and make money as you do. Here's a quick crash course in how to make the most of your ecommerce capabilities -- from what you can sell to how to start selling, and how to set yourself up for ecommerce success.
What Type of Products Can You Sell?
Even if it's just a tshirt or a book, it's ecommerce. For example, you can sell:
Simple products: this could be a book, a digital product, a tshirt -- anything that customers or advocates could buy.
Bundles: you can put multiple products together to raise the average sale price and add more value to every transaction.
Donations: for some nonprofits, the only ecommerce aspect they need is to be able to accept credit card payments for donations.
Subscriptions: a monthly recurring subscription, much like a software as a service business, is a profitable great business model.
4 Ways You Might Already Be Set Up For Ecommerce Success:
1) Responsive Design
As more traffic goes mobile, it's vital that the product presentation is easily viewed on any device. Expecting someone to pinch and squint then input their credit card is unrealistic today. There are still ecommerce sites running antiquated non-responsive designs. Some shopping carts even charge extra for to be responsive, which is part of all HubSpot subscriptions. And with the new Google algorithm changes, it's going to be more and more critical for your ecommerce site to be responsive -- and your products to look great on any devices.
2) Fast
As you add more data (and more products) to your ecommerce sites, the load time is vital. Load time can make the difference in a visitor adding a product to their cart or just leaving. The HubSpot servers load the images, videos and content faster than most self-hosted ecommerce solutions.
3) Personalization
The biggest sin of ecommerce is that we count unique visitors and then treat them all the same. For any content to convert it must have context. Personalization allows ecommerce merchants to welcome return visitors by name, show special pricing, and even show country-specific content on the first visit.
4) Lifetime Value
Most ecommerce is focused on a quick, efficient transaction. Today that is a given to get the first order. The smartest marketers and brands are focusing on the lifetime value of customers. Inbound marketing goes beyond the transaction to build a relationship with post-transactional nurturing and segmentation, to help continually add value.
3 Ways You Can Start Selling:
There are three major ways you can start selling and taking payments through HubSpot.
1) Integrate a standalone full shopping cart.
When most people think ecommerce, they think of a large stand-alone shopping cart. Some of the biggest, like Magento, Shopify, and BigCommerce have integrations with HubSpot. These sites typically have a separate subdomain and hosting. While there are additional monthly costs for the hosting and integration, this solution may be best for those that need to use third party logistics (3PL), sell through multiple channels (brick and mortar, eBay, Amazon, etc.), or have inventory allocation needs.
2) Add PayPal buttons.
This an easy way to accept payments right from your HubSpot website. You simply need to make a button in your PayPal account. Then cut and paste the HTML code to your page. In under 10 minutes, you can start taking payments. Integrating PayPal with HubSpot so you can automatically capture the customer information can be done using Zapier.
3) Use FoxyCart.
FoxyCart is a solution typically used by large enterprise sized companies that want to add ecommerce to an existing content management system (CMS). It was made by developers for developers, so they could accept payments in whatever architecture they were building. FoxyCart is a standalone shopping cart that just does the credit card transactions. After adding the code to the header of your portal, you then add code to all of your "Add to Cart" buttons. From the customer experience, it appears that they remain on your site. The customer gets post-nurturing transactions on both the order and the credit card processing. FoxyCart naturally fits into the look of your pages.
Did You Know HubSpot Does Ecommerce, Too?
Check out HubShop where advocates can easily buy products to be walking billboards for a brand they love.
The higher volume, faster sale cycle, and ease of automation makes ecommerce ideal for HubSpot. Sellers can learn and implement quickly. For those companies not primarily focused on ecommerce, adding this functionality to their current HubSpot site can allow them to learn faster and delight their customer. With little additional expense in some cases, it can also be a way to get even better return on investment (ROI).