YouTube announced yesterday that it has modified the eligibility requirements for its Partner Program (YPP), which will change the ways and ability Creators can monetize their content on the platform.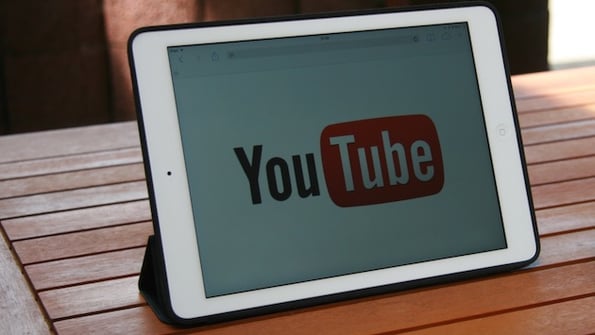 Here's what we know so far -- and how marketers can prepare.
What YouTube's New Partner Program Requirements Mean for Marketers
Changes to the YouTube Partner Program
Beginning February 20 of this year -- 30 days from now -- Creators must have accrued 4,000 hours of watch time over the past year, in addition to 1,000 channel subscribers, the official statement explained. Compare that to previous eligibility requirements of only 10,000 lifetime views, as of last April.
Creators who do not currently meet those requirements have the next 30 days to reach those numbers. Otherwise, YouTube says, they will no longer be eligible for monetization, effective February 20.
However, even if Creators do meet that deadline, there doesn't appear to be any guarantee that they will be eligible for YPP -- rather, YouTube says, the only promise is that they'll be "re-evaluated under strict criteria" to determine acceptance into the program.
Why YouTube Is Doing This
Last week, we reported on some changes to the Facebook News Feed that will make content from friends and family -- as opposed to brands -- more visible to users. That action, we predicted, was largely in response the scrutiny the network has received after being weaponized to influence the 2016 U.S. presidential election.
YouTube, for its part, faced similar scrutiny in 2017 -- its parent company, Google, is expected to appear before U.S. Congress today with specific, actionable information on how it plans to prevent such meddling and weaponization in the future.
That could explain the timing of this particular announcement, as stricter YouTube monetization requirements will likely play a role in Google's overall content and guideline modification efforts.
However, YouTube also came under fire last month after one of its highest-earning creators, Logan Paul, posted graphic and offensive content to his channel. Since then, the channel has severed ties Paul has a preferred ad partner.
What Marketers Can Do Now
YouTube, for its part, is downplaying the impact that these changes will have on Creators, at least when it comes to the loss of revenue.
According to the statement, 99% of Creators who do not meet the new requirements have, on average, earned less than $100 annually (over the past year).
And what income they have accrued prior to the February 20th deadline, YouTube says, they will still receive -- based on Google's AdSense policies.
YouTube has not made it clear, however, if Creators who reach these numbers after February 20th will still be eligible to apply for its partner program, though we will be keeping an eye on more specific information in its guidelines over the next few weeks.
Marcus Andrews, HubSpot's senior product marketing manager, points out that with these new requirements, users will see far fewer ads on one-time viral videos from Creators who don't otherwise meet the mandatory metrics.
"The switch from a requirement of 10,000 lifetime views to 4,000 hours of watch time in the past year will surely stop monetization opportunities for a lot of legacy viral video creators," he explains. "However, it will put more of a focus on people who are creating higher-quality content. Watch time is a much better signal of quality than views."
So while accruing thousands of hours of views and subscribers within a 30-day period is no easy task, the same rule applies here as it would to build an audience on any social media channel: Create high-quality, personalized content that's relevant to the audience you're trying to reach.
Our comprehensive collection of tactical YouTube marketing content dives into these specifics, ranging from how to optimize videos for SEO and ranking, to how to run an ad campaign on the platform.
As always, feel free to reach out with your thoughts and questions on Twitter.