It's finally done. The contract is signed. Another customer is on the books. It's all smiles and high-fives — you've even had a new client celebration within your company.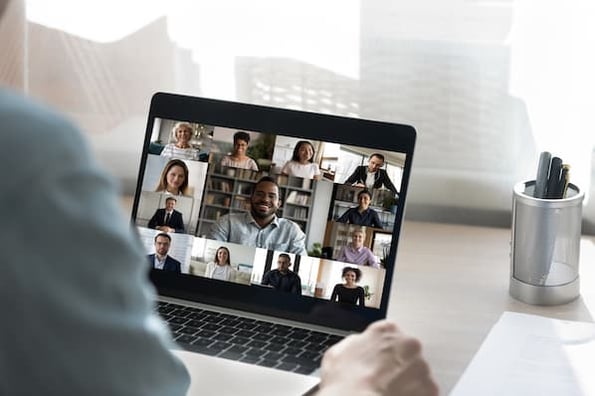 Everyone on your end is ready to get to work on a new — and hopefully profitable — relationship. But that excitement and eagerness don't seem to go both ways. Your new customer isn't responsive when you reach out, and when they do get in touch, they're throwing out demands that extend beyond the contract they signed.
You don't have a solid grip on what they want, what to expect, or what to do. You're not just on a different page, you're in a different book entirely. Before you know it, all that thorough preparation and excitement go to waste, and what was once a promising relationship starts to sour before you even send out your first invoice.
Plenty of businesses fall into similar traps to the one described above. Those kinds of hitches are both real and cause for major concern — concern that begs certain questions.
"How can I avoid a dilemma like that? Are there any avenues to ensure my new client and I understand each other? What does it take to make sure a customer cooperates without curveballs or pitfalls?"
Well, one of the more prominent, effective ways to remedy those issues is known as a kickoff meeting. Here, we'll explore its purpose a little further and review a template that covers all the bases you need to account for when conducting one of your own.
Kickoff Meeting Purpose
A kickoff meeting allows a client and an agency to settle on the specifics of and preferences for a project — including elements like goals, deadlines, communication channels, and respective responsibilities. It makes for better alignment between parties and a clearer understanding of how a project should progress.
The first 90 days of a business relationship set the tone for its duration. That's why it serves you to develop an onboarding process that proves they made the right choice and promotes synchronicity between both parties.
Enter the kickoff meeting.
This meeting or call is a conversation with the major stakeholders to ensure that everyone is on the same page. It helps you create a plan, define a list of priorities, and reaffirm the goals you uncovered during the sales process.
Your kickoff meeting will help you develop a deeper understanding of your client's strengths and weaknesses — along with other opportunities that might be at play. And with those key findings at your disposal, you can start to construct a strategic plan involving:
Concrete business goals
A competitive analysis
A review of the client's previous efforts
Buyer personas
Established benchmarks
KPIs you will measure on a monthly, quarterly, and yearly basis
Try not to gloss over anything here — this document will be the basis of your work for at least the next three months. And as far as the meeting itself goes, here are some key elements to incorporate into yours if you don't know where to start.
Kickoff Meeting Template
Introductions
Goals
Plans
Challenges
Timelines
Roles and Responsibilities
1. Introductions
Give everyone in the meeting a chance to introduce themselves and explain what their role is. The project team includes both your agency's staff and the client's team. It's an excellent opportunity to get to know each other.
This should also give you insight into each person's expertise — something that will come in handy when delegating and executing responsibilities like creating content.
The ultimate goal here is to build rapport with the group and create an air of collaboration. You'll most likely be working closely with the people in this meeting in the coming months — it's never a good policy to keep them nameless and faceless.
2. Goals
Here's where you finally apply the interests and ambitions you discussed with your client during the sales process — take the vaguer discussions you've had and pare them down into legitimate goals. And when you set those benchmarks and milestones, be sure to make them SMART:
Specific: Determine the type of goal you're pursuing and make sure it's not too broad or vague. For instance, "getting more views on the company blog" is not a specific goal, but something like "improving average traffic generated by paid social" is.
Measurable: Establish how you will track the goals. The client might want to increase brand affinity, but you need to develop a process for measuring and reporting the success — or failure — of a specific goal. Extending the example above, you might want to measure the traffic stemming directly from your client's paid social efforts and how it stacks against the total traffic their blog is generating.
Attainable: Find out the client's previous efforts. Try to benchmark what has been done before so that you can showcase growth. If a client's blog generated 500,000 organic sessions in the past year, setting a goal of 5,000,000 organic sessions per month probably isn't the way to go.
Realistic: Similar to the point above, you need to temper your client's expectations if they're too ambitious. Again, 5,000,000 organic sessions for our sample client would be awesome, but it's a bit over the top and sets both parties up for failure.
Timely: Establish a deadline for achieving these goals. Setting a goal that you'd like to achieve in three months is more practical and motivating than one set without a timeframe in mind.
3. Plans
Based on the goals you've established, you can then begin to work out what the tactics for accomplishing those goals will include.
For example, a HubSpot client kickoff meeting could include these sample goals:
Attract X unique visitors per month.
Increase visitor-to-lead conversion rate by X.
Convert X visitors into leads.
Increase lead-to-customer conversion rate by X.
Obtain X customers from inbound marketing.
And these plans for reaching the goals:
Increasing the publishing frequency of the blog
Developing top-of-the-funnel ebooks and whitepapers
A/B testing calls-to-action for ebooks
Using email to nurture leads effectively
Developing a lead scoring system to identify high opportunity leads
You probably won't (and shouldn't) develop a concrete and exhaustive plan during the meeting, but you can start to outline some tactics that will help the client reach their highest priority goal as soon as possible.
4. Challenges
This section of the meeting is essentially the starting point of a task list — a list you'll refine and polish during your post-meeting reporting. Here, you'll discuss your client's competition, immediate blockers, and other obstacles.
Then, you can start to develop a chart that outlines the findings and insights from your conversation. That will come in handy when you're discussing your broader strategy.
5. Timelines
Based on the challenges and goals you've gone over with your client, you can identify high-priority items that your team needs to address immediately. Also, this is an opportunity to discuss if the client has any company-wide goals they'd like to meet.
If they have quarterly reporting, then you'll want to adjust the pace of your projects to reflect this. You need a clear understanding of the results the client wants to see and when they want to see them.
6. Roles and Responsibilities
You're entering a partnership with the client on the other side of this meeting — a two-way street. There are certain tasks and processes your company needs to deliver on and others that fall on the customer.
Get to know the internal structure and processes the client has in place and determine where your company's product or service fits in. And don't be afraid to set expectations for the client. You need to show results, which means you will need information, support, and approval from their team.
An unruly client, operating on a totally different page is a migraine waiting to happen. Both parties need to know what they're getting into, what they expect from one another, and the results they're hoping to see. It's tough to get there by winging it — that's why the idea of conducting a kickoff meeting at least warrants some consideration.