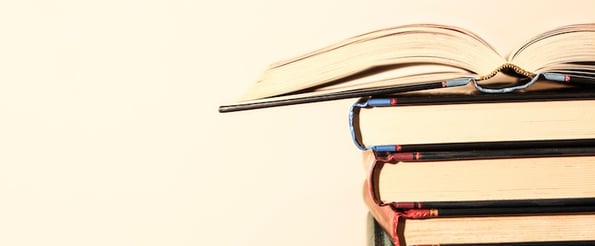 What do Bill Gates, Haruki Murakami, and Woody Allen have in common? (No, this is not a trick question).
They all recommend reading JD Salinger's classic Catcher in the Rye. In case it wasn't required reading in high school English, consider picking up a copy at the behest of Microsoft's founder.
Summer is upon us, which means sitting on the beach with a cool drink and a good book. Not sure what you should read this summer? The following SlideShare from Communicaption features 20 books recommended by world renowned businesspeople, artists, and influencers ranging from Steve Jobs to Oprah Winfrey. The list jumps from business books to science and economics titles to classic literature.
While you might not be able to chat books with Oprah or Bill Gates in person, you can get one step closer to understanding their perspectives by reading their favorite books. It's the next best thing to being in a book club with Bill Clinton, Malcolm Gladwell, Warren Buffet, and Mark Zuckerberg. (Is anybody out there incredibly well connected? Please make it happen.)