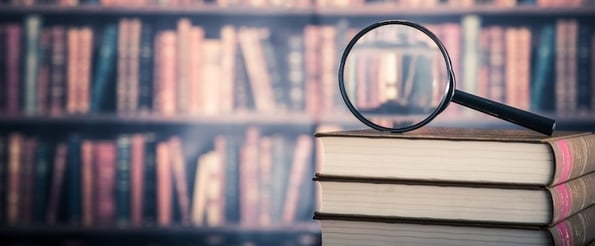 When reps need to connect with particularly important or hard-to-reach prospects, normal research methods usually won't suffice.
To grab these buyers' attention, earn their respect, and provide them value, salespeople must go deeper than a basic LinkedIn skim.
These five methods will surface extremely helpful details about an organization, its strategy, and its individual leaders.
1) Look at Their Company's Jobs Page
Salespeople can glean insight into their target company's strategy by looking at its "Jobs" or "Careers" page. Businesses hire based on current objectives and needs, so open positions will tell reps what their prospect is hoping to accomplish or solve.
For example, maybe the prospect's organization is hiring sales development reps (SDRs). The salesperson infers the company is splitting the sales function into a prospecting and qualifying role and a closing role. With this knowledge, she can determine if her offering can help with that transition.
Reps whose offering helps companies grow should also pay attention to where new positions are located. Let's say a business is currently located in San Francisco, but they're looking for new employees in New York City. That's a clear sign the company is expanding. A savvy rep whose offering supports or accelerates expansion will make reaching out to that company a priority.
2) Look for Strategic Announcements
Organizations often release updates or announcements about new initiatives, successes, and sometimes, even failures. These valuable documents may be available on the company website. Reps should look for a "Press," "News," or "Announcements" page as well as a corporate blog or newsletter.
If there's nothing on the company's site, these search terms can help salespeople find announcements published on third-party sites:
"[prospect company] + strategy"
"[prospect company] + press release"
"[prospect company] + news"
"[prospect company] + update"
"[contact name] + strategy"
"[contact name] + press release"
"[contact name] + news"
"[contact name] + update"
Searching "[prospect company] + .pdf" and "[prospect company] + .ppt" will sometimes surface old presentations.
3) Read the Shareholder Letter
Reading a shareholder or President's Letter will give salespeople an overview of the company's financial health, market position, and outlook. It's typically released once per year as part of an organization's annual report.
To find a specific one, reps should search "[company name] + [year] + [report/shareholder Letter/President's Letter/update]."
Here are seven areas to look for:
Financial strength: This includes debt, cash flow/cash conversion rate, working capital requirement, and cost control efforts
Accomplishments
Failures
Unique value proposition
Changes in management
Strategic plan
Insights into company culture
Most letters are designed to boost shareholder confidence, so salespeople should take what they say with a grain of salt. Nonetheless, understanding where the company is going and how it functions will strengthen sales pitches.
4) Search Individual Contacts' Images
Reps can sometimes learn more about specific members of the organization with a simple reverse Google Images search.
First, you need a headshot of the prospect. LinkedIn, Twitter, Facebook, and the person's company website bio are all good places to look.
Once you've found an image, save it to your desktop. Then go to Google Images, click the Camera icon, and upload your file, or drag-and-drop the file into the search bar.
Google will show you every website where that photo of your prospect appears. You may find old news articles, press releases, blog posts, and more.
One caveat: While mentioning a strategic decision you read about in a blog post will earn you credibility and trust, congratulating a prospect on his 2009 skiing victory will probably creep him out. You should only bring up business-related topics.
5) Go on Glassdoor
An organization's Glassdoor profile can be a gold mine of information. Reading employee reviews and looking for common themes enables salespeople to tailor their messaging for the company's culture and goals.
Let's say David, an account executive, notices four of Grow Data's last six reviews mention its fast-paced culture and tolerance for failure.
He includes a link to an ebook on running great experiments in his outreach email. During David's demo, he explains how his communication platform helps team members iterate on projects.
David also looks at the Glassdoor reviews for Shane Consulting. The firm's employees say its culture is relatively risk-averse and values predictable results. When he gives a demo to his prospect at Shane, he discusses how his product keeps employees accountable and helps supervisors stay informed.
The more salespeople know about their prospects, the more credible and trustworthy they'll seem. It's also much easier for well-informed reps to pitch their product to buyers' needs than clueless ones. With these five strategies, salespeople can give themselves a leg up.