How do you manage your contacts and deals?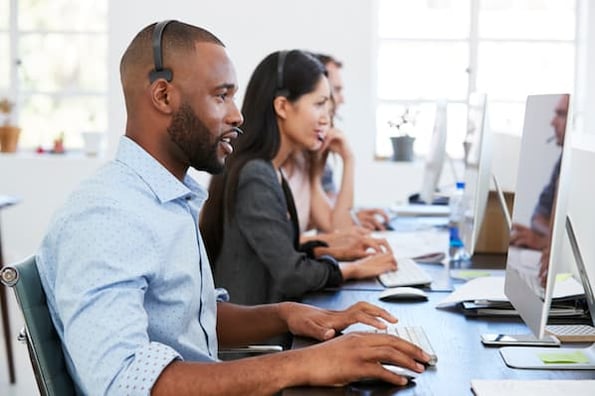 If you're manually keeping track of them with spreadsheets and documents, you're likely in need of some automation and organization. Manual data entry can result in missing contact information due to human error. Plus, it's difficult to keep team members in the loop about contact and deal movement. And transferring customer ownership if a salesperson leaves the company is a challenge.
A CRM (customer relationship management) database is a tool you can use to better manage your contacts and automate some of your data entry. Many of these databases are cloud-based, so teams have access to contact data anytime and anywhere. It's no wonder CRMs are one of the most popular sales tools.
So, how can your business benefit from using a CRM database?
What Is a CRM Database?
A CRM database allows businesses to manage relationships with contacts and customers by centralizing information. It organizes your contacts' data, log interactions (e.g., calls, emails, chats), keep track of deals, and create reports. You can typically see the contact's source, if they visited your website, their company, and more.
Contact Organization
Once you add your contacts to a CRM, you have the ability to sort and filter the contacts by different contact properties, like first and last name, email address, and company name. This makes it easier to reach out to them promptly and efficiently.
Source: HubSpot
Manage Deals
Many CRM databases provide a full layout of your deal pipelines, stages, and close dates which makes deal management easier. Salespeople can see an overview of their deals and see their progress towards their monthly quota.
Source: HubSpot
Create Reports
In most robust CRM systems, you can build reports to keep track of your contacts and deals -- and create revenue forecasts so you can see how deals are measuring up against your goals.
Source: HubSpot
With a CRM, you can speed up your sales processes, communicate with contacts effectively, and plan for the future of your business. If you're ready to take the next step with your customer relationship management, check out these CRM best practices next.