When you think of eBay, you likely picture consumers frantically bidding on items ranging from electronics to vintage clothing. I might have begged my mother to bid on a Nintendo Game Boy Color back in the day (more specifically, the atomic purple Game Boy Color).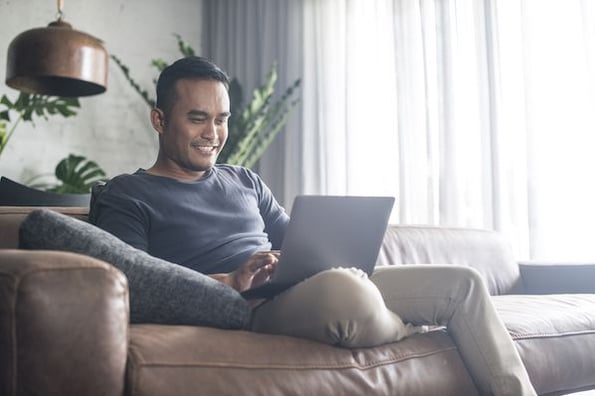 In addition to its auction-style listings, eBay once had a website dedicated to local, classified listings: eBay Classifieds. But if you tried to find eBay Classifieds today, you'd be out of luck.
What happened to eBay Classifieds?
Do a quick search for "eBay Classifieds" in the eBay Community and you'll find threads of confused eBay users wondering where eBay Classifieds has gone.
In 2010, eBay introduced a dedicated site for classified listings, eBayClassifieds.com. It was a free, easy-to-use marketplace connecting local buyers and sellers. Listings could be created for jobs, cars, services, and pets -- similar to Craigslist.
Unfortunately, a 2016 Tweet from the eBay Classifieds Twitter account announced the site was shutting down.
While eBay Classifieds no longer exist, users can still create Classified Ads, which are listings that are searchable from eBay's homepage. Since eBay currently has over 175 million active users, creating a Classified Ad for your product or service gives it the exposure it needs to sell.
Here are the categories an eBay Classified Ad can be created for:
Business & Industrial

Construction > Buildings, Modular & Pre-Fab
General Office > Trade Show Displays
Websites & Businesses for Sale

Specialty Services
Travel
Everything Else

eBay User Tools
Funeral & Cemetery
Information Products
Reward Points and Incentives Programs > Other
Ready to begin selling with eBay Classified Ads? Here's how to get started.
How to Create an eBay Classified Ad
1. Log into your eBay account
Start out by logging into your eBay account. If you don't yet have an account, you can create one here.
2. Go to the advanced listing form
The advanced listing form can be accessed once you sign in. Or you can click "Sell" in the top right-hand corner of any eBay page, and select "Advanced Tool" to the top right of the page. Both of these options bring you to the advanced listing tool.
3. Enter your item's details into the search bar
Search for your product name or provide a description of what product or service you're selling, and click the "Get started" button.
4. Fill out listing details
Give your ad an eye-catching title and thorough description, and include pictures to give the buyer a better idea of what you're selling.
5. Select the Classified Ad format and fill out selling details
Scroll down to "Selling Details," "Format," and select "Classified Ad." Select the duration of your ad, specify the asking price, and select one or more payment options you'll accept.
6. Double check the item location and fees
Finally, confirm the location of your product or service. A standard $9.95 insertion fee is applied, but final prices for eBay Classified Ads vary depending on the duration and category of the listing. Click on the "Fees" amount for a price breakdown.
7. List your eBay Classifieds Ad
When your ad is ready to go, click the "List Item" button to take it live.
Tips for eBay Classifieds
Whether you're a buyer or a seller, here are a few tips to get started with eBay Classifieds. If you're selling, eBay Classified Ads might be a good fit for you if:
The product is too large to be shipped
You'd like to be paid in cash
Your posting is exclusive to your specific area
You're offering a service
If you're a buyer, eBay Classifieds could be the right fit if:
You want to purchase a service or product that can't be shipped
You'd like to meet the seller in person
You don't want to deal with the time commitment of an eBay auction
If eBay Classified Ads are what you need to find a local product or service, here's how to begin your search.
How to Search eBay Classifieds
Visit eBay and search for a product or service in one of the following categories: "Business & Industrial," "Specialty Services," "Travel," or "Everything Else." On the left-hand side of the results page, filter the ads by selecting "Classified Ads" under "Buying Format." Explore the resulting classified ads.
In addition to searching for classifieds, you can specify the location you'd like to purchase from. On the left side of the search results page, under "Item Location," select the "Within" option to search for classified listings located near your zip code.
The ability to post and search for local classified listings in eBay simplifies the process of connecting local sellers and buyers on a platform with millions of users. I hope this guide has inspired you to give eBay Classified Ads a try.
If you're on the hunt for more ways to make some extra cash or start a side hustle -- learn more about becoming an Amazon Affiliate and starting a business of your own.