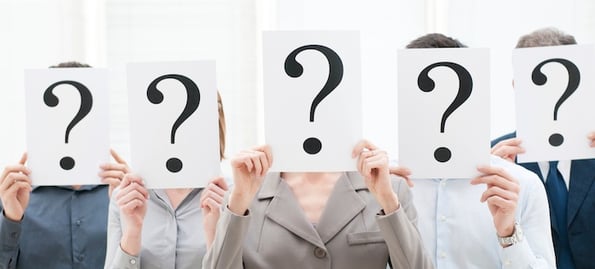 We're big on sharing email templates, tactics, and hacks on this blog. But today we're getting a little technical to answer a question we hear constantly from our readers: How does Gmail's "display images" impact email tracking?
Although we have free tools to track our emails, they don't always work the way we want in Gmail. And it has something to do with "displaying images."
First, let's see what email tracking has to do with images.
Dictionary Jargon: When an email is opened, a hidden image tracker is loaded from tracking servers that use IP addresses and browser headers to determine the location of the email open and device the email was opened on.
Technical Functionality: Email tracking software places an invisible image pixel in your emails that can detect activity on that email.
In Plain English: A little, invisible image is placed in your tracked emails that can report back when that email has been opened or clicked.
Now, let's understand why these image trackers don't always work.
In December 2013, Gmail made it a requirement to automatically display images in your emails - meaning, Gmail began displaying the image for you. Before this change, Gmail made users choose to display images, therefore email tracking wasn't as reliable.
So while Google is still allowing email tracking softwares to reveal their image trackers, it makes it difficult for the software to detect exactly who opened it (because Google could have opened it for any recipient of your email). That's why, oftentimes, an email tracking software will just alert you that an email has been opened, rather than showing who specifically opened the email.
There's an upside and downside to this behavior -
The Bad News:
You lose out on identifying the device (desktop, mobile, etc) the recipient used to open the email.

You lose out on identifying the location of the open.

It's challenging to differentiate who opened the message.
The Good News
You always know when your email has been opened.

You don't miss out on any email opens by someone not displaying images.
At the end of the day, Gmail email tracking technology isn't perfect, but it's still a tool that gives you more insight into what happens with your emails.
Finally, while email click notifications aren't perfect, link click notifications are.
Email tracking technology also allows you to track links by wrapping them with a tracker. And because each link has its own tracker that's not dependent on Gmail, you'll know every time someone clicks on a link in your email.
In fact, the tool has a better chance of figuring out which individual clicked on the link - especially if you send one link to multiple recipients. So, you may get notified that someone opened your email, and then later get a specific notification on who clicked on the email link - this likely implies the individual who clicked the link is the one who opened the email.
There are a few other techniques for improving your email tracking intelligence we recommend trying -
Place images in your email or image signature. By allowing recipients to see an entire image in your message, it's much more likely that an email tracker can pick up exactly who opened the email.
Use unique subject lines. Since email tracking isn't always able to identify which person opened the email, making a subject line more specific helps you identify which prospect / group within a company is engaging with a thread.
Hopefully this has cleared up this Gmail email tracking / Gmail display images madness up!