Sales compensation is a tough subject for most sales development reps and account executives. What kind of base or commission should you expect? Will it be paid off monthly? Quarterly? Should you be asking for an equity stake in the business at this stage?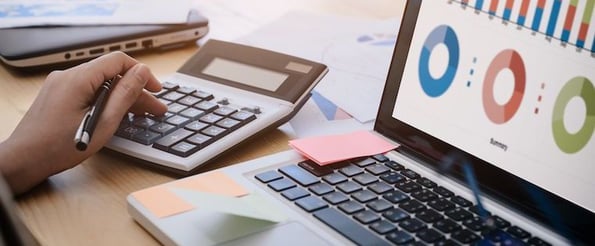 In sales, you'll spend most of your time booking meetings as a rep or building relationships as an account executive. But before you can do either, you need to win the one deal that starts it all -- your own.
What is Equity Stake?
Equity is the percentage of ownership a person has in a business. If you have a certain number of shares of stock in a company, you have an equity stake. The more equity stake you have, the more influence you have over company actions and decision making.

SDR: Finding your compensation as a meeting setter
SDRs with less than one year of experience are usually on the low end of the compensation totem pole. But even these roles will have an average on-target-earnings number (base + hitting commission each month) of $70k. You should expect your commission to be about 30% of your total earnings paid out each month.
Meeting commission
There are also a few ways to get commission from the meetings you book. First, it's common for SDRs to receive a flat amount for each introductory call they book ($10-$15/meeting). These calls are not qualified out and they allow account executives to build relationships early.
The second way to earn commission from meetings is through qualified opportunities. Instead of receiving a small amount for each meeting booked, you'll receive a larger amount -- say, $100 -- for each opportunity you bring in. The caveat here? There's usually tight qualification criteria for these opportunities.
Equity
If you're joining a team of fewer than 25 people, you have a shot at getting stock. If you're joining a new company, ask for .2% on a fully diluted basis. The smaller the team, the more leverage you have on this ask. If you're the first SDR, you could end up with double that figure -- although you'll probably be required to do more than a typical SDR.
Perks
Push for a fixed amount of vacation. Companies with unlimited vacation policies are tempting, but for salespeople, "unlimited" can come with strings attached. And, in the event you leave the company unexpectedly, you might not get paid out for vacation time you've earned.
A couple weeks is pretty standard ask. During negotiation, remember the intangibles, such as vacation time, gym memberships, and parking passes, are always on the table as well.
Tips for SDRs
Most companies allow you to trade base pay for higher commission potential. If you have experience as a SDR, this can be a great move. One dollar of base pay for $1.50 in commission can noticeably increase your earning potential. It also aligns your goals with those of the company.
Account Executives: Coffee (& Heavy Compensation) Is for Closers
Good account executives make a killing on compensation. Stock options and commission make a six-figure compensation plan normal -- even for new reps.
Remember, the market you work in will impact how much you make. A mid-market rep usually works smaller deals and makes less than an enterprise rep who brings home million-dollar deals every year.
According to The Bridge Group, an account executive or inside sales rep brings in an average of $115,000 in on-target earnings (OTE) and has a base of about $60,000.
Commission
Commission plans for AEs tend to be pretty simple. Usually, you receive a flat percentage of revenue from each deal you bring in. Some compensation plans have an OTE component tied to customer renewal and expansion. However, this metric is sometimes saved for the customer success team.
Equity
Like SDRs, the smaller the team, the more leverage AEs have to request equity. At more established companies (100-200+), most on-market listings have a .01%-.05% equity stake. Smaller companies (fewer than 10 employees), have a range of .5%-1% to bargain with.
What is Equity Compensation?
When negotiating compensation at a startup, it's common for employers to offer smaller salaries in favor of a larger percentage of shares in the company. This represents greater ownership in the business, encourages retention, and helps startups attract talent they would otherwise be unable to afford.
Perks
For AEs, there's more on the table than base, commission, and equity. Consider vacation, remote work flexibility, acceleration schedules for months you hit your quota out of the park, and the ability to take a cash draw on future commissions as you ramp.
Some of these items will be on the table at your next role. By considering what's most important to you, you'll be prepared to ask for a compensation plan that gets you exactly where you want to be.
With these tips in mind, let's bring the deal home and get down to business!