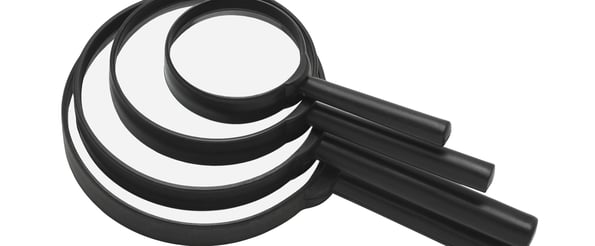 Here's a scary thought: 50% of sales time is wasted on unproductive prospecting, according to The B2B Lead.
This is alarming because time is one of a sales rep's most valuable resources. But the thing about prospecting is that it isn't about finding people to sell your product to. It's about finding the right people to sell your product to. And while it's easy to go on LinkedIn, type in a keyword, get 400 contacts, and export their emails into an Excel sheet, it's a lot harder to research all of these prospects before reaching out. You can't possibly spend an hour of your time learning about one prospect -- you'll never hit your quota.
So if you're trying to save time while still learning a lot about someone, try looking into the following areas. These four research areas take about four minutes to find and can give you the quick information about your prospects you need to be successful.
1) Years of Experience at Their Current Job
This one is a pretty obvious place to start, but it's often overlooked. While salespeople are often enticed by titles like vice president or chief X officer, they sometimes forget to look at how long the person has been in this role. And this can inform your outreach approach.
When you come across someone who has successfully maintained their position for a while, and seems to have the company going in the right direction, you'll want to approach them in a certain way. On the plus side, they likely have a significant amount of pull and influence at their company. But their tenure might also mean that they're more stuck in their ways and married to the status quo than a newly-hired employee.
On the other hand, if you're reaching out to a CEO who is in his fifth stint in five years at five different startups, you'll want to tailor your approach very differently than the first scenario. It seems as if every time he has held this position, it hasn't lasted. Is that because this CEO isn't very capable? Or is it because they're always seeking out greener pastures? Either way, this person likely isn't as wedded to the way things are as the leader in the first example, but they probably boast less organizational influence.
Most of this information is easily available on someone's LinkedIn page. If you have a paid account, you can filter your prospects based on years of experience in their current role.
If this person doesn't have a LinkedIn profile, their company's website is also a great place to look. More often than not, companies will provide photos and bios of all of their executives. You can easily determine when this person joined the team and where they've been prior to this experience.
2) Hometown and College
This is where building the relationship starts. Just today I got lunch with someone I work with and learned her and I are from the same area, and do a majority of our holiday shopping at the exact same mall in Flemington, New Jersey.
If you can identify where your prospect is from, or where they went to school, you can easily start a conversation by asking a question about their roots. According to Adrian Larssen, editor-in-chief of The Muse, asking questions is an easy way to build a relationship with someone and create a connection.
For example, a rep can say, "I see you're from Doylestown, Pa. I've been there a few times. Any chance that Starbucks is still in the middle of town? I loved that place."
Or perhaps you went to the same school as this person and don't even know it. With this information in hand, we're now able to ask something personal and start a conversation around a mutual interest, as opposed to trying to create rapport of thin air. And according to sales trainer Jeff Hoffman, C-level executives are often deeply involved with their alma maters, which makes finding out what school they attended a valuable "in."
To find where your prospect went to college or where they're from, the first place to head to is Google. A search of their name will pull up their social media profiles and show us where they went to school, if they list their university or college. Oftentimes, sales reps can also find this information on LinkedIn, Twitter, or Facebook.
3) The Market
Where are they currently located and what's the competition like in the area? If you're able to determine how they're positioned in their market, you have a simple way of extrapolating problems they need to fix or opportunities they should capitalize on.
There are a few quick ways to tell what their market is like, and their relative position in it:
Check out case studies on the company's website if applicable. Are they landing big deals, or is the page fairly bare?
Investigate reports from analysts who study the industry. How do they rank this company among their competitors?
Conduct a Google search for "[Company name A] vs [Company name B]" and see if any articles come up that can help you get a handle on which organization has the upper hand.
For public companies, check out their filings on the SEC website, and well as their competitors'.
Another way of gauging a company's success is by checking out their careers page. For example, if you're selling an HR service, and come across a painting company who might be a good fit, do a quick Google search of the painters in Cambridge, Massachusetts. Then check out their jobs pages. Which companies are hiring, and which have barely any listings available? Odds are, companies that are hiring like gangbusters are doing better overall.
4) Interests and Passions
One of my favorite articles of all time quotes Houston Texans head coach Bill O'Brien about how passionate his former quarterback Tom Brady was about football. O'Brien said he would get texts at 10 p.m. about ideas and plays. It was one of the things he loved about working with Brady.
Salespeople can look for that kind of passion in a prospect too. If a buyer is passionate and all-in on their business, it's a great sign that they're a prospect to reach out to.
Do they blog about their business or industry, either on their company's website, a personal website, or LinkedIn? Do they speak at conferences about interesting projects they're working on?
A good place to look in order to gauge passion is the prospect's Twitter feed. What are they talking about on social media? Are they tweeting things like #IHateMyJob or are they focused on responding to people, igniting conversations, and growing their business?
If you aren't having success with their Twitter, or if your buyer doesn't have a Twitter account, check out their company bio again. From here, you can determine what kind of jobs they have had in the past, and where they plan on going. If they've been in marketing all their life, this is an obvious subject to bring up when trying to create a connection. If they've been selling furniture for 35 years, you know what they love.
Prospecting is time consuming and demanding. And while it would be great to research each prospect for hours every day, it's not realistic. If you're crunched for time, spend a few minutes gathering these four pieces of information on your buyers before you reach out. These tidbits will help you create and maintain a relationship.