Formal Email
A formal email is used when conducting business with a new associate or executive, sending a professional inquiry, or corresponding about a job. Best practices include using a formal greeting like, "Dear [Name]," closing with, "Sincerely," and keeping the subject line short and descriptive.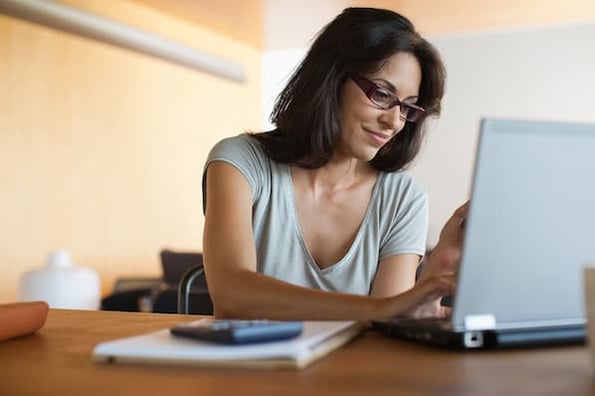 You know you're writing a formal email if … you have to pause and wonder, "Is this too casual?" or "What salutation should I use?" or "Is this the right tone?"
Salespeople will use formal email for most of their correspondence. You're introducing yourself, hoping to make the best first impression possible, and want to treat each prospect as a VIP.
Using these formal email guidelines is a surefire way to make sure your business emails always hit the right note whether you're reaching out for the first time or just following up.
How to Write a Formal Email
Greet appropriately
Check your email address
Choose a professional font
Craft your subject line
Introduce yourself
Keep things short and concise
Use a formal close
Include a professional signature
Proofread
So, how do you write a formal email? Here are nine easy steps to get started.
1. Greet appropriately
First, choose an appropriate greeting. Casual introductions like "Hey," "Hi there," or just the person's name, should be reserved for casual correspondence with friends, family, and familiar colleagues.
If you're addressing an executive, business associate, or prospect, take a more formal tone. Here are a few formal email greetings to consider:
How to start a formal email: formal email greetings
Dear [Name]
Hello [Name]
To Whom it May Concern
Greetings [Name]
Dear [Department Name]
Dear [Job Title]
Dear Search Committee
Good Morning, [Name]
I hope this email finds you well
When in doubt, always choose a greeting that's more formal than casual. One salutation to kick to the curb for good? "Dear Sir or Madam." Here's why.
2. Check your email address
If you're not sending an email from your work alias, revisit your personal email address to make sure it's professional and reflective of your current life stage.
If you're still rocking that sk8rgurl2003@aol.com address, consider updating to one that includes some combination of your first and last name. This ensures your first impression is authoritative and adult -- and not the early 2000s equivalent of a trucker hat.
3. Choose a professional font
Read: Ditch the purple comic sans. While you might prefer to use the Papyrus font in your personal correspondence with friends and family, keep your professional emails distraction-free by choosing Arial, Times New Roman, or Calibri.
After all, you want the first thing your reader notices to be your message, not your font.
4. Craft your subject line
Keep your subject line to seven words or less for optimal open rates, and don't try to dazzle your reader with extreme subject line wit at first email. Before you write your subject line, ask yourself three questions:
"Who is my audience?" - Is it an executive, a marketing manager, or maybe a small business owner? Knowing who your audience is will help with step number two …
"What do they care about?" - Your subject line is your reader's first impression of you (minus your email address). Make it count by focusing on something they care about. That might be a mutual connection, a business pain point, or a meeting you've already scheduled. Make your subject line relevant to them and earn the email open.
"Does my subject line reflect what's inside?" - Never try to trick your recipient into opening your email. If you send a message with the subject line, "Regarding next week's call," and you have no such call scheduled, you're asking to get marked as spam and lose all trust and credibility.
Short, clear, and concise is the best way to open formal correspondence. Here are some examples:
"RE 6/8 demo call with HubSpot"
"[Mutual connection] recommended we chat"
"Meeting RE: demo call with HubSpot"
"Follow Up RE: Phone call with HubSpot"
"Question about [goal]"
"Hi [name], [question]?"
"A [benefit] for [prospect's company]"
"We have [insert fact] in common"
Want more great subject line inspiration? Check out this list, guaranteed to get prospects to open, read, and respond.
5. Introduce yourself
Your first sentence should tell them who you are -- without telling them your life story. Many of us start emails with our name, title, company, and what our company does.
Many of us also receive emails like this and skim through the first paragraph because we just don't care yet. We want to know what the sender can do for us not who they do it for and why.
Here's what not to do:
Dear April,
My name is Leslie and I'm a park director with the Indiana Parks and Recreation Department. We're dedicated to making Indiana parks more beautiful and visitor-friendly.
I'm reaching out today to see if you would be interested in learning more about our summer initiative to get more kids outside and to the parks. I know you run a summer camp, and I'd love to talk about partnering with you to use our parks for certain outdoor activities.
Let me know if you'd like to learn more.
Sincerely,
Leslie Knope
This email is long, it spends too much time telling April who Leslie is, and it never addresses how using local parks will benefit April and her summer camp. Instead, try this greeting:
Dear April,
Do your summer camp kids (and counselors) ever need a change of scene after a week or two in the same location? I'm Leslie Knope with the Parks & Rec department, and I'd love to help your campers burn off some energy in our local parks this summer.
If you'd like to learn more about our summer parks program, book time on my calendar here: [Insert calendar link]
I hope to speak with you soon.
Sincerely,
Leslie Knope
This email is shorter, leads with the benefit, and follows up with Leslie's name and company name only. It also closes with a clear call to action. More impactful? I'd say so.
6. Keep things short and concise
As discussed above, it's important not to burden your professional emails with a lot of "fluff" or information that doesn't matter to your recipient. Edit your emails for length and clarity, and add bullets, new paragraphs, and lists wherever you can. These formatting tools can make your email easier to read and more impactful.
Here's an example of what not to do:
Hi Ron,
My name is Donna and we met at the Carpenters of Indiana conference last week. I wanted to follow up with you regarding some contract work for a few of my clients. Specifically, I need someone to make 50 park benches, three pergolas, and eight gazebos. I'm gathering bids from a few local carpenters and was hoping you could provide me with a quote for these projects by the end of the week.
Thanks,
Donna Meagle
This is clunky, it's hard to discern the most pertinent parts of Donna's message, and the language is a bit too casual. Instead, try this:
Hello Ron,
My name is Donna and we spoke at Carpenters of Indiana event last week. I'm currently collecting bids for the following projects:
50 park benches
3 pergolas
8 gazebos
I need these projects done no later than June 6, 2019 and I'm requesting all bids be returned by March 15, 2019.
Your work is impressive, and I hope we receive a bid from you.
Regards,
Donna Meagle
This email is much more direct, professional, and well-organized. It's easy for the reader to skim, clearly features the most important information, and increases the likelihood of Donna receiving a response from Ron.
7. Use a formal close
Ready to bring it home? Make sure you close your email appropriately. Leave casual closing phases like, "Cheers," "Thanks," and "Best," for close colleagues. Choose one of the following, more formal, closes below:
How to end a formal email: formal email closings
Thank you for your time
Sincerely
Respectfully
Thank you
Looking forward to hearing from you
Have a wonderful day
Best regards
With gratitude
Will follow up soon
These sign offs carry the right tone through the last drop of your formal email. As you develop rapport with your business associates, it's normal to pick up more casual and creative closes. Until then, these farewells are your best bet.
8. Include a professional signature
If your email address is the first impression, your email signature is the last. Make sure it includes the following:
Your name
Your contact information (phone number, website, calendar link (if appropriate), address)
Your title
A professional headshot
A link to or badge for any professional accolades you've recently received
Links to appropriate social media channels (i.e., LinkedIn or Twitter)
Want to see examples of stellar email signatures from real people? Check out this roundup of professional email signature examples.
9. Proofread
This might seem like a no-brainer, but you'd be surprised what you overlook when you've read the same email draft three times in a row.
Instead of trusting your eye, drop your email text into Microsoft Word and use their "Review > Spelling & Grammar" tool.
Or copy and paste your message into Hemingway Editor to proof for run on sentences, comma splices, and other pesky grammatical errors.
Always double check you've spelled your recipient's name and company name correctly. If there's one thing that ruffles the feathers of my inbox, it's seeing an email come through addressed to "Megan" when my name everywhere on the internet is listed as "Meg" or seeing someone tell me how much they love "Hubspot" when the correct capitalization is "HubSpot."
Formal Email Template
Now that we've discussed the nine most important aspects of a formal email, let's put them together to create a template you can use in almost any situation.
[Appropriate subject line]
Dear [Name],
My name is [Your name], and I'm reaching out to [insert the benefit you're offering or the request you have of them].
[Two- to three-sentences supporting your main point and bulleted list or bolded terms when necessary].
[Include CTA when appropriate].
Kind Regards,
[Signature]
Formal Email Example
It's hard to visualize a template in action, so let's create an example using all of our best practices to bring the template above to life.
RE: Parks & Rec + Sweetums Proposal
Hello Nick,
My name is Tom Haverford and we spoke last week about Sweetums' proposal to be the exclusive supplier of lemonade to all Indiana parks in 2019.
I'd like to get a meeting on our respective calendars to discuss the following:
When lemonade would be delivered to park refreshment centers
Lemonade sizing and pricing
Recycling efforts for used lemonade cups
Please feel free to book time on my calendar here: [Link to calendar]
Kind Regards,
Tom Haverford
Administrator, Pawnee Parks & Recreation
123-456-7890
See my latest article on our "Healthy Parks, Healthy You" initiative here.
Writing a formal email doesn't have to be scary -- and it doesn't have to be stuffy. Use these nine tips for better professional emails and ensure your correspondence earns you the respect you deserve.
Want access to more email templates? Check out these templates, guaranteed to start a relationship with your prospect. And click here to learn how to find almost anyone's email address without being creepy.