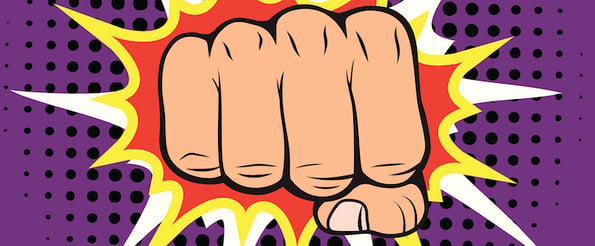 Sales prospecting needs to be timely and relevant to the person and company you are reaching out to. The easiest, most effective way to stay on top of the leads you are actively working is to use Google Alerts.

Here are some tips to help you get the most out of Google Alerts:

Create a Google alert every single time you decide to work an account, lead, or company.
Make sure the Google alerts get sent to a folder in your inbox so you can check them throughout the day.
As new alerts come in, read the news or announcement thoroughly, and update your CRM with information that would make sense to use in your prospecting.
Make sure you mark down in CRM when the news happened with a link to the article.
As you move companies out of your pipeline and CRM (perhaps the lead wasn't a good fit, or maybe the company went out of business, etc.), make sure you delete the Google alert so you keep the alerts folder clean and updated.
Be consistent, and review Google Alerts daily.
As you start to use Google Alerts to stay on top of your prospects and accounts, you should also create and test email templates that follow up on these alerts. Add personalized fields from your CRM to the templates so you can quickly follow up on leads and accounts based on relevant news or articles.

Here is an example of a template I use in my sales prospecting process in conjunction with Google Alerts:

Hi [first name],

When I first decided to start reaching out to [prospect's company], I did a lot of research to make sure there were reasons why [prospect's company] might find my outreach helpful or timely. At that moment I set up Google alerts and social monitoring for your company so I could stay on top of changes that might impact Marketing.

I read this article today: [link to article]

And I had a couple thoughts on how this might impact Marketing:
[Here is where you add your thoughts on the article that surfaced through Google alerts. Let them know how your ideas and thoughts could help them based on your prior research and what you read today.]
Is this interesting or timely at all?
Do you use Google Alerts to stay on top of your prospects and accounts in a timely manner? What kinds of email templates do you see working the best for following up on alerts? I'd love to hear your thoughts -- please share in the comments.