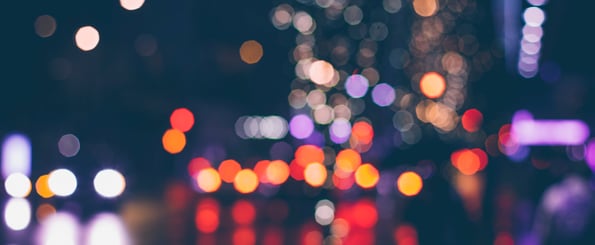 I remember the first time I walked into a meeting for our special PR initiative task force at Mindvalley. People weren't expecting much considering that I could only dedicate a few hours a week to the task and it was perceived to be a mountain of endless work.
I sat down and shared my results:
"Yeah, so I'm in conversations with 60 journalists. Seven are ready to write articles and three want to feature us in podcasts."
My colleagues lost their minds. They knew I was involved in so many other projects. How could I have possible gotten so much done in so little time?!
In this article, I'll walk you through what I did step by step. If you're a salesperson who'd like to drum up some PR buzz for your product or service or a founder who wears all the hats, all you need to do is embrace the power of a good CRM and a creative system to get the results you want:
Build a network of journalists who will know you and your brand.
Get featured in third-party publications.
Receive backlinks to your site.
You'll need this spreadsheet and HubSpot CRM (preferably HubSpot Sales Pro) to follow my process exactly.
How to Execute a PR Campaign
1) Do your research.
The key to a good outreach campaign is being relevant. Journalists get emails from people wanting placement constantly. You need to have a great reason to reach out to these people to stand out.
Make a list of all this things your company is doing that you feel are worthy of getting press, and define a strategy for each item. Here's an example from Mindvalley:
| | | |
| --- | --- | --- |
| What? | How? | Why should a journalist care? |
| Code of the Extraordinary Mind book launch | Find list of top personal growth books | Relate our book to their article about similar books. Mention our upcoming book and invite them to get their hands on an advance copy. |
Adrian Salamunovic gave me the idea to target journalists who had written about similar books in the past. A quick Google search for "top personal growth books" (with a filter of < one year) revealed lots of interesting results:
After I gathered a list of similar books, I was ready to start organizing my campaign.
2) Store research in a spreadsheet.
I then took the books I identified and added them to the "research" tab on my tracking spreadsheet sheet, along with a Google News search link. You'll understand why to include the link later.
My search:
The spreadsheet:
3) Find contact information and import "leads" to CRM.
Next, it was time to find contact information for the journalists who had written these articles. For most of the journalists, we were able to find their email address. However, if you can't find an email, consider using social channels such as Twitter and LinkedIn.
When we had contact information, we uploaded the journalist "leads" to the HubSpot CRM, creating custom fields in the system to match the columns of our spreadsheet. We used a "Zap" from Zapier to link our research spreadsheet to Hubspot CRM so that every new article automatically got imported.
Two fields in the CRM were very important for us: Owner and Lead Status. The first field made someone accountable and responsible for reaching out to a specific journalist, and the second helped us track progress.
We defined lead status as follows:
| | | |
| --- | --- | --- |
| Lead Status | Definition | When to Advance |
| New | Freshly imported. | All leads should be "new" when imported. |
| Open | Initial email/message sent. | After sending an email, advance the lead to "open." |
| In Progress | The contact responded and wants to hear more about potentially working together. | When a reply is received, advance the lead to "In Progress." |
| Open Deal | You have an idea of what you want to do together (e.g. podcast, article, etc.). A meeting has likely taken place. | Once a project is nailed down, advance the lead to "Open Deal." |
| Unqualified | You got a response from the journalist that fell into one of three categories: not interested, not relevant, or not important enough. | The lead is dead -- advance to "Unqualified." |
4) Write engaging, personalized messages.
Outreach time! You have your list of journalists, and now it's time to engage them with a well-written, personalized message.
The Templates and Sequences features in HubSpot Sales Pro were invaluable to us at this stage. If you're looking to increase your productivity and get data on what's working and what's not, this is where you start having fun.
Instead of writing a brand-new email every single time, we created a number of basic templates in the CRM for each type of angle, and personalized them to each specific journalist we sent it to. This not only saved us time -- it also provided data on open and click rates so we could determine which angles were most effective.
But what happens if the lead doesn't get back to you right away? The truth is that most emails you send out don't get an immediate response. We often needed to send two or three emails.
Enter Sequences. This feature enabled us to string together a sequence of personalized emails and schedule them to send on specific dates if no reply had been received. When a reply came in, the Sequence was disabled.
These features can streamline your process; however, do not neglect personalization. Templates are there to provide structure only. Invest the time in writing carefully crafted messages to get the best results.
5) Get press.
Once they reply, it's time to make a deal! Sometimes it will be an PR piece and other times it will be something you were not expecting. But no matter what, with each reply, your PR network is growing.
After your campaign wraps up, check out the data on your Templates and Sequences in order to optimize your messaging going forward.
PR Starts With a Story
To close this off, just remember this: PR starts with a story. You need to be doing something worth talking about in order to get press. If you use my process to inform everyone about something not terribly exciting, then it will not yield any results.
If your business isn't doing anything newsworthy, be very clear and honest about it. PR is probably not the direction you want to go, but that's the least of your problems. If you are working for a business with nothing exciting going on, why are you working there?
I italicize this last part because any work worth doing should be done to bring something positive in the world. And if that is the case, you will be well on your way to share that mission with your audience. PR will accelerate your reach. So have fun, pitch well, and get some coverage!