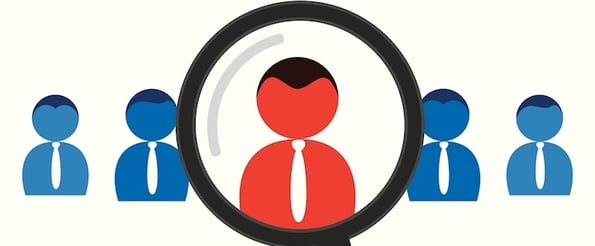 I'm on a mission to change your life by honing your ability to reach virtually anyone.
Fortunately, we live in the Information Age, a time when all sorts of intelligence sources are literally at our fingertips. Most of these sources are free, some require a fee, and some, while intending to charge for their service, leave the door open to distributing critical information at no cost.
This is important for many reasons. Practitioners of Sales 2.0, social selling, and account-based sales have pronounced utterly and completely dead the days of walking blindly into a prospect's office, knowing nothing of what they do, what their challenges are, what their passions and hobbies are, and how those all fit together to form a composite. There is no excuse for not knowing who you're calling on, what currently has their attention, and how you fit in terms of the value you can deliver.
If you don't know those things, you don't belong in your target prospect's life; you haven't earned a few minutes of their time. Fortunately, the solution is an easy one. Do your homework. Prepare a dossier on each of your contact targets. Engage them on social media. Get to know them before you get to know them.
But the first step is understanding whom you should research. Of course, you can (and should) use LinkedIn, Google, and Twitter to find out Below are five lesser-known sources of intelligence you can use to research your target accounts before you ever reach out.
1) Hoover's
This is an old-guard corporate data service, and it's very useful for gathering basic and correct contact information. The free part of their site shows a company's full name and headquarters address with great reliability.
If you're inclined, you can go much further behind their paywall, where you can pick up names of key executives and employees and titles. If I'm looking for their help, I'll Google the company's name along with the words, "corporate headquarters hoovers." That always returns the result I'm looking for, which is the company's main profile page on Hoovers.
2) Data.com, Jigsaw.com,etc.
These are paid information services, also excellent, and also worth mentioning if you have the budget for their use. But they tend not to have the kind of basic information in front of their paywalls that Hoover's does.
3) CharlieApp
This is an interesting intel source, because it does the work for you, but only for the people already on your calendar. If you have a call set up in your Google or other calendars, the Charlie app scours the Web and reports to you the day of the meeting with an entire dossier on your contact target.
The information includes a description of the person in their own words, pulled from one of their profiles, and continues with relevant mentions in the media. It's a wonderful tool that makes getting to know your target simple and easy.
4) WHOIS
There is a trend among some businesses to obscure their contact information on their websites. If you find yourself unable to locate an address or even the name of a compan owner, this information is sometimes available in a WHOIS search.
You won't do this if you're targeting a Fortune 500 or even an Inc. 5000 company, because you won't find relevant information on C-level executives (it's likely the information will be obscured or belong to the IT department), but you might find contact info for the owners of smaller, private companies.
Netsol.com, GoDaddy.com, and other domain registrars all have a WHOIS link on their main pages, and it's easy to use. Sometimes the registration information for the domain holder is obscured by a privacy service. In that case, I've sometimes had luck using Geektools.com's WHOIS search, which seems to be a bit more robust than the others.
5) The Target Executive's Website
Websites are not uniform, so you will find some are helpful, while others are a waste of time. The best examples will feature an "Executive Team" section, which often includes a profile picture, bio, and description of their responsibilities, along with their proper title and the correct spelling of their names.
If you're not targeting the actual CEO of the company, it's still a good idea to gather intel on the top executive and other possible stakeholders while in that section. Knowing who the contact's boss, colleagues, and team members are will be useful as you devise your approach.
Editor's note: This blog post was excerpted from "How to Get a Meeting With Anyone" and is republished here with the author's permission.
Stu Heinecke is also a Wall Street Journal cartoonist, co-creator of the NASP's 30-day behavioral program, "The Power of Contact Marketing," host of Contact Marketing Radio and founder of Contact, a contact marketing agency devoted to helping enterprise sales teams break through to named accounts with greater efficiency.