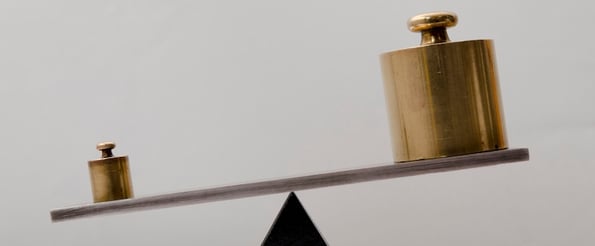 For the B2B salesperson, LinkedIn is like a party that all your prospects are attending. With close to 400 million members and counting, there's no other platform that lets you find out so much about the people you want to build relationships with. The social network is often viewed as a hunting ground for recruiters, yet salespeople might be surprised just how much they can get out of it, too.
There are a lot of commonsense ways salespeople can use LinkedIn to build their network and drive more leads. Ensuring you connect with new prospects as soon as you meet them, messaging contacts when they join a new company, or simply reading your prospects' profiles before a call are all smart ways to use LinkedIn for sales. However, if you want to dig deeper, there are many more tools and tricks to help you use LinkedIn to its full potential.
At Fifty Five and Five, we use LinkedIn as another weapon in our arsenal to drive leads -- and it's a pretty powerful one at that. Below are six tricks we use to make the most out of the social network.
1) Maintain your professional headline.
A lot of people treat their LinkedIn professional headline as if it were their job contract -- something that must stay permanently the same. Not so! As in the screenshot below, I've changed my professional headline so it makes reference to a report my company is currently promoting.


Why maintain your professional headline? Simple -- every time you change it, everyone you're connected with receives a notification. And this keeps you at the top of their agenda.
2) Contact people when they change roles.
When one of your contacts leaves their current role, that's an opportunity for you. As they begin their new job at their new company, they're likely to bring some of their old contacts along with them.
Worked with them before? Make sure you work with them again. By clicking on the "Connections" tab, the platform will show you all of your contacts who have recently changed positions. A short congratulatory email will remind them of your past work together and might lead to new opportunities.
3) Track your InMails.
If you've crafted the perfect sales pitch to a potential prospect, how do you know if he or she has actually read it? Attach.io, that's how. Attach.io generates a unique link to share in your InMail which lets you track who opens them and when they read them.
4) Show your most important endorsements first.
Your endorsements list can change a buyer's perception of you. However, all too often endorsements lists are little more than a hotchpotch of random skills.
You naturally want your contacts to read about your strongest attributes first. Here's how to rearrange your endorsements to make this a reality:
Click on the "Skills & Endorsements" section.
Drag and drop your skills in the order in which you'd like them to appear.
(Kudos to LinkedIn Insights for this tip).
5) Email your connections.
Most people don't know you can get the email addresses of all your LinkedIn contacts, but you can. Learn the exact steps here. You can then use your email provider to take your LinkedIn discussion offline and reach out to the warmest of these contacts with a personalized, customized message.
6) Come first in search.
LinkedIn's mobile app lists contacts alphabetically when you search for people. Even before one of your contacts has begun typing a name, they'll be confronted by the Abbies and Adams of this world.
So, how can you stay at the top of your prospects' priority list? Stick an Emoji before your name and you'll come top of the alphabet -- even if your name is Zac Zebediah.
What other LinkedIn tricks do you have up your sleeve? Share in the comments.