These days, there's a lot of talk about influencing sales through social media or "social selling." However, I firmly believe you must measure what's effective in order to be successful. This post looks at how a podcast I developed has helped our company significantly influence the sales pipeline. It also explores how social media fits into a true multi-channel approach.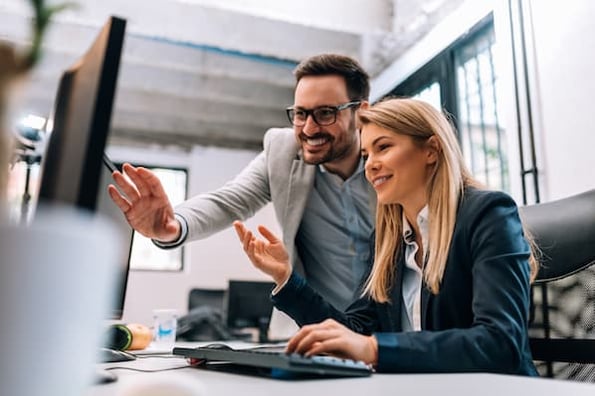 About 18 months ago, ValueSelling Associates launched a weekly podcast. I'm the host of The B2B Revenue Executive Experience podcast and, I'll admit, it's been a lot of work. But that work has paid off in terms of developing valuable content we can share with prospects and customers.
Our strategy is to understand what today's sales professionals find valuable and consistently share that high-value content through multiple channels.
Creating Value Through Unique Content
Each week, we feature a different guest from wide-ranging industries. These guests deliver unique content and insights to listeners. Over 5,000 people download each podcast episode and twice that many tune in through the company website. As the name implies, the podcast focuses on those who are responsible for revenue generation. Each episode gives executives and sales professionals actionable advice to be more effective at their jobs.
Initially, it was tough to try to line up weekly guests for the podcast. I'd put together a list of 50 to 75 people I wanted to have on the show and start reaching to them out personally. Now, people are asking to be a guest on the show -- which is quite gratifying.
We use the podcast as an evergreen "big rock content" asset. Then, we apply a multi-pronged approach to sharing it through social media channels. Each podcast is also supported by a short blog post, which helps with SEO for that topic.
Amplification Through Social Media
After each podcast episode is broadcast, the link is shared across multiple social platforms. We add visually interesting elements -- such as a graphic or pull quote -- to the posts and tweets. In addition to sharing it through the ValueSelling social channels, I personally share the podcast with my followers on LinkedIn and Twitter. And I ask other company associates to share on their social channels as well.
Source: ValueSelling Associates
The proof is in the numbers. Our podcast has enjoyed a continually growing audience, since its inception in the Summer of 2017. It also drives 5,000 to 10,000 visits to the company website each month. Are all these people going to buy ValueSelling's sales training or coaching services? Of course not. But by providing them with valuable content, we become a trusted "go to" resource when they need information. If they do need sales training or coaching services, we may already be on the short list.
We also use social media to highlight work with our clients. For example, when I finish a sales training class, I'll post on LinkedIn and tag the participants, deepening the relationship. They might engage with the post by liking, commenting on, or sharing it. This helps to highlight client successes and share thought leadership content. It also lets our prospects learn a little bit more about ValueSelling and the company's approach to training.
Source: ValueSelling Associates
Implementing a Multi-Channel Approach
It's important to note that we don't rely on social media alone. We engage through multiple channels to drive listeners to the podcast. We "walk the talk," so to speak. We use a program called Vortex Prospecting, which is a multi-channel, cadence-based approach to get more meetings and increase conversions.
If we see that people have shown interest in our podcast series, we meet them where they are and communicate with them in ways they are comfortable with. In addition to social media, we'll email or pick up the phone for a live conversation. The goal is to connect with the person and engage them by providing them value.
Is it working?
One of my mantras is, "If you can't measure it, you don't know if it's working." I'm a self-proclaimed "data freak" and make sure we measure everything. 73% of all business we've generated in the last 18 months was influenced by social media. That is, clients or prospects specifically referenced having seen something shared on social, or the conversation was started via a social media channel.
Through our use of HubSpot, we can track attribution in a number of different ways: who opens our marketing and news announcement emails around the podcasts, when content is shared, what generates a new or more valuable conversation, and which of those companies converted to opportunities.
We also cross-reference people that interact with the announcements on social media to determine if they are in the sales process, could be brought into the pipeline, or are just listeners.
It's essential to have this type of a feedback loop if you are going to invest time and resources into multi-channel prospecting. The proof is in the results. We've been able to increase our own pipeline with greater connections and conversions. And I think it is something every sales professional needs to consider, and if it seems of value, act on.
Chad Sanderson is a managing partner for ValueSelling Associates. As an award-winning sales, marketing, and business strategy consultant, Chad has demonstrated 20+ years of proven results in driving revenue growth, facilitating market expansions, and building high-performance teams. Most recently, Chad was honored as a Top 5 Emerging Training Leader by Training Magazine and won a Gold award for Social Selling Initiative of the Year at the 13th Annual Stevie Awards for Sales & Customer Service. Chad is also the host of The B2B Revenue Executive Experience, a weekly podcast.