You know what sucks about networking? Keeping track of everyone you've spoken with.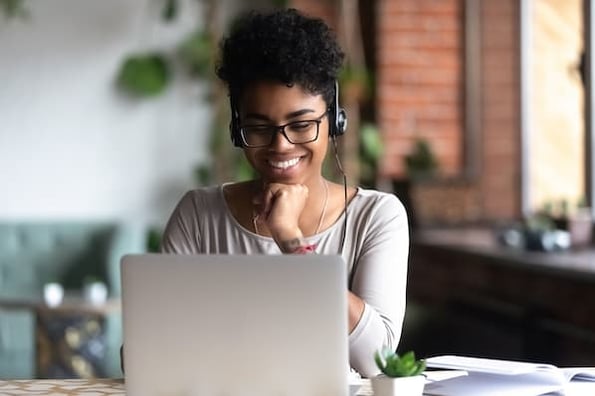 I attend events, send emails, tweets, the whole networking nine-yards. But it often feels like I'm shooting shotgun pellets into the distance in the middle of the night.
| | |
| --- | --- |
| | Having a "handy" stack of business cards doesn't remind me how or when I met the person. |
| | "Connecting" with everyone on LinkedIn doesn't share the specifics of what I talked to them about. |
Since I've yet to find a great tool to manage my networking, I've created my own.
Inspired by the HubSpot CRM deal boards and the way I manage my sales pipeline, I modeled my own Personal CRM using Trello, a free collaboration tool. Trello makes it easy for me to visualize my connections, take notes, and understand the relationship I have with anyone in my network.
Trello Contact Management
Using Trello as your personal "CRM" in tandem with your free HubSpot CRM can be an easy way to stay organized and alert.
By integrating the two platforms, you can create Trello cards for bounced emails or when a HubSpot CRM contact property is changed, and build a variety of triggers, such as when a new deal is created.
Want to ditch the third-party integration? Consider HubSpot Projects, a native HubSpot tool that allows you to see every task that's been created for all of your projects.
Use filters to sort tasks based on assignee, status, and due date. And create projects and add details such as assignees, due dates, and descriptions. Plus, you can attach HubSpot assets, create templated projects, and archive or delete your projects.
Ready to get to the Trello template? Read on.
Personal Contact Template
If you're interested in learning how it works/trying it for yourself, I've listed the steps below. Here's what it ultimately looks like:
Step 1: Copy the Personal Connections template
First, sign in (or sign up for free) with Trello. Once you're logged in, select the "Menu" drop down on the right side of the screen. Under there, you'll see an option to "Copy Board." Go ahead and do that.
Step 2: Create your first contact card
Trello is based around the idea of "cards." For our purposes, each "card" is an individual. Within each card you can take notes as you connect with people and have conversations. To create your first contact card, simply click the tiny pencil icon at the top right corner of "EXAMPLE CARD" and click "Copy" from the right-side menu that appears.
Once the card is created, I typically like to populate it with some basic information about the contact -- such as job title or even a headshot to make it an even more visual networking database. To accomplish any of this, just click into the card and scroll down to the "Comment" section to attach images or write notes.
Step 3: Populate each contact card with a high-level relationship status
By clicking into the card, you'll notice three high-level questions that provide a great quick-view of what your relationship with this person is like.
The questions I use are:
"Have I added value to this person?" To jog our memory on how/if we've helped this person.
"Have I asked for something from this person?" To know if we've asked them for favors yet. I generally aim for a 1-1 ratio of asks-to-favors.
"Does this person actually know my name/face?" Be honest with yourself. If this person passed you on the street or saw that you wrote an article that they're reading, would they make the connection and know you? If not, we need to get a few more touch points.
Step 4: Drag and drop cards with each touch point
I'm a firm believer that true relationship is formed with a contact after you've interacted at least six times.
So, let's say I had Anum Hussain on my Personal Connections Trello Board with the intention of selling to her one day. One checkpoint I may make is commenting on one of her recent blog posts to show my interest. After marking off that checkpoint, I can move Anum from the "People to connect with" list to the "Touch 1" card.
Step 5: Comment helpful notes as the relationship progresses
As you work through each connection, consider commenting helpful notes on their respective cards. Most of the time, we're hustling many connections at once. Some we'll work through in a month, some may take a year, so having the right notes to spark conversations and jog our memories can prove incredibly valuable. I typically take notes along the lines of:
"What are the things this person is passionate about?"
"How did I meet this person?"
"What was something we spoke on last that would be good to check in on?"
"Any other notes on their mannerisms or ways they communicate."
Tip: Card Aging
On this Trello template, I've enabled the "card aging" Power-Up. So, if any of your cards progress with no activity at milestones of one, two, and four weeks, the card will begin to become transparent. Once the card completely fades away, it may be a good reminder to make another touch point or re-establish the connection.
Of course, once you go through all six touch points, you can drag your contact into the "Established Relationship" list.
Now, at any given point in time, you can look into this Trello Board and see where you stand with any of your contacts.
Or let's say you suddenly bump into one of these contacts at an event -- just pull up this Personal Connections Board and refresh your notes on who they are and where your relationship stands before conversing.