My hypothesis? Sales is not about the close, it's about the open. Too many salespeople focus their energy on closing and ignore the steps you take to get there. But if you focus on what your prospect actually needs, and are respectful of their time, the close comes naturally.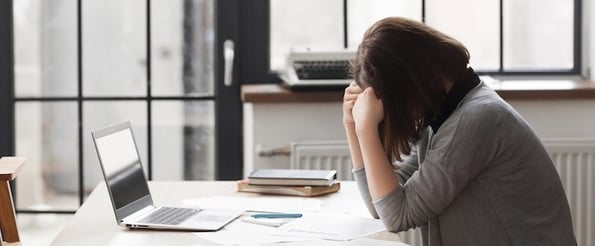 For me, it's critical to have the right process -- a process that's all about the prospect's best interest. If your process is 100% in tune to your prospect's needs -- even if it means letting them go -- you'll close more deals, and waste less time with prospects who won't/shouldn't buy. Here are the three steps I take when talking with prospects.
My 3-Step Process
Step 1 (Connect)
I find out what brought them to us and gauge whether HubSpot can -- or should -- help. I ask questions like, "Why did you download that specific ebook on SEO? Are you trying to generate leads?" If that answer is "Yes," I say, "I can show you how to generate leads in 20 minutes."
I want to teach my prospects while I'm learning more about if and how HubSpot can help. That way, even if we're not a good fit, they've learned something valuable from the conversation. And they'll be more likely to buy from us in the future, because they appreciate the help.
Step 2 (Discovery)
Next, we define their business growth goals and determine if one of our products can help them hit those goals. If they can, I show them how our software works and how it can accelerate growth.
For example, if a prospect is focused on website traffic, I encourage them to think about what they want those visitors to do once they land on their site. Or, if they're focused on closing deals, I help them think through how to judge cold, warm, and hot leads.
Finally, I review how HubSpot's software can fill those areas of opportunity, and we discuss whether it's worth their time to evaluate it.
Step 3 (Demo)
Evaluation is the last step. I help stakeholders understand the gaps in their sales or marketing strategy, and I outline how our software can fill those gaps. I also answer any lingering questions about our offering, so the prospect can make an educated decision. In one hour or less, they'll understand how our tools help them grow.
That's it. With this process, I don't have to close. If, at any point, I feel the prospect can't benefit from HubSpot, or if they don't have the necessary resources, I tell them it's not a good fit. This might feel contrary to everything you've learned in sales, but it's in everyone's best interest.
By saving the prospect time throughout the sales process, the close comes automatically. We reiterate the gaps that are preventing them from growing. We recap why it's important to fix those gaps. And we agree that HubSpot's software will help them achieve their business goals. I wrap up with one simple question: "What else do you need from me to earn your business?"
Try it Yourself
I've shared how I use this three-step process at HubSpot. Here's how to use it in any sales scenario.
Step 1
If you're working with an inbound lead, frame your initial questions around the pages they visited on your site and/or the content they downloaded.
If you're calling a prospect who hasn't interacted with your company before, ask questions to qualify whether your product/ service can help. Be curious and honest. If you can't help them, tell them. Trying to close someone who doesn't need your help is what makes the close difficult.
For example, if you're selling management consulting services, you might ask, "Is your company having trouble with employee churn?" or "Do you have several first-time managers on your team?" Your prospect's answers will tell you if there's a gap that your service can fill.
Step 2
Once you know your prospect's needs and challenges, ask about their business goals. If your prospect is facing a challenge that doesn't meaningfully impact their business, it's probably not worth their time to evaluate a solution right now.
In our management consulting example, you might ask, "Is employee onboarding and ramp up a business priority for you right now?" If they answer, "Yes, it's crucial that we get new hires up to speed to meet the rest of our business goals this quarter" you know they have an immediate problem you can provide an immediate solution for.
If the prospect shows minor interest, but you can see their problem has serious business implications, this is where you apply pressure. Educate them on the negative impact the problem will have on their organization's growth.
Making the business case for your product or service is more helpful than bullying your prospect into giving you their credit card number. I've argued with prospects about how important their problems are, and received a big "Thank you" afterward.
Step 3
Help your prospect's team understand everything they need to know about your solution. Don't just tell them how your solution functions. Help them understand how your product or service helps them reach their goals.
If you've identified that their business has a problem, and you've been clear about how your product or service can fix it, they'll make the right decision and buy.
That way, you don't have to wait for a closing meeting to make your final pitch. You've given them all the information they need to make an informed decision.
Care More About Your Prospect
This approach requires you to care more about your prospect than you care about yourself. During the discovery call, if a prospect is enamored with HubSpot, but doesn't have the necessary budget, or the business impact doesn't outweigh the costs, we'll have an honest conversation.
I'll tell them, "Listen, I can demo this for you, but you're going to fall in love with something that either doesn't make sense for your business or you can't afford. I want to be respectful of your time. What if you come back in six months when you have the resources, and we'll demo then so all of this will be fresh and you can make an informed decision."
This saves me from demoing to prospects who will inevitably go dark. If I'm honest with them, I increase the chance they'll come back when they're ready or send referrals my way.
People are used to getting hounded by bad salespeople. You need to be different. Care about your prospects. Care about their goals. And put those goals above your own. This is what makes a great salesperson -- and one who's never worried about closing. When you care about helping prospects accomplish something important, you'll naturally work with those who need help.