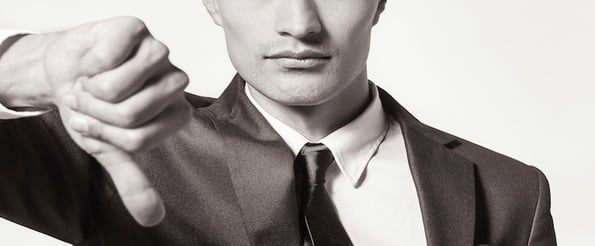 Hearing "no" once is frustrating. But hearing it 5, 10, or 50 times in a row? You can kiss your confidence goodbye.
However, buried inside every "no" is a learning opportunity. By analyzing what went awry, salespeople can prevent themselves from making the same mistakes down the line, or spending time with prospects unlikely to buy.
So ask yourself: Why do your prospects say "no"? The reasons will hinge on your specific situation, but odds are, each will fit into one of the five categories listed in the below infographic from ZoomInfo.
Learn from rejection to optimize your prospecting, qualification, and connecting strategies. Over time, the frequency at which you hear "yes" will rise -- as well as your morale.