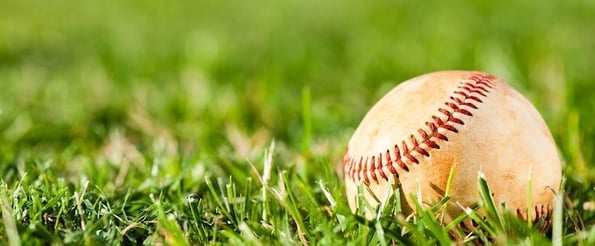 In sales, the occasional closing curveball is inevitable. But if you're consistently encountering unwelcome surprises in the later stages of your sales process, the problem doesn't lie with your prospects: It lies with you. Asking the right questions along the way will help you identify potential obstacles while there's still time to deal with them -- and meet your quota.
Here are the three most common types of curveballs reps face, as well as the questions that will proactively surface them.
1) Timing Curveballs
I can't tell you how frequently my reps run into misunderstandings around the timing of their prospects' purchasing decisions.
HubSpot international sales and strategy manager Paul Rios and I discussed deal stages during our recent GSD Sales Show episode, The Modern Close.
We agreed reps often run into huge roadblocks because they don't understand the stages their buyer must go through to buy a product or service. Your prospect might be completely on board, but the purchasing order takes four days to process, or Legal needs a week to review and approve the contract. These delays inevitably mess with your sales forecast and may even cause you to miss quota.
The solution is simple: Ask the buyer about their process. You can't directly influence how quickly their company moves, but you can prepare a winning strategy and create authentic urgency once you know what needs to happen.
Ask questions like:
"What needs to happen from here?
"Who am I going to need to run this by?"
"How long does this process usually take?"
Pose these questions at every stage so you're never caught off-guard. The best salespeople can articulate the exact steps a prospective purchase will necessitate, starting with the day the contract closes and working backwards.
2) Competition Curveballs
Another common problem my reps run into is that they're dealing with a prospect who is engaging simply to compare prices or get a quote they can leverage with their current vendor.
When you try to move a deal forward and a prospect says, "We're just waiting for final numbers from my current vendor," nine times out of 10 you've already lost. That response means you're down to haggling price -- and the cost of switching almost always outweighs the cost of staying.
You've also missed the window to compare feature sets, leverage customer case studies, or explore the buyer's pain points with their current vendor.
To avoid this curveball, don't be afraid to ask about the competition right from the start. Reps are sometimes afraid to bring up competitors out of the mistaken belief they'll give their prospect ideas. But think about your own large purchases over the years: Car, cable provider, home, cell phone, and so on. When have you ever bought an item without comparing it to at least one competitive product?
Bringing up the competition won't put any ideas in your prospect's mind. They're almost certainly looking at your competitors, including the incumbent, so surface this information at the beginning.
Ask where they are with their current supplier and understand which other companies are in the running.
These questions will be useful:
"What other tools have you considered?"
"Is there a chance you stay with your current vendor?"
"Which vendors are you going to seriously evaluate?"
Knowing the entire situation helps you better manage the deal -- and could even provide an opportunity to lock out the competition with your product's key differentiators. Don't wait until it's too late.
3) Authority Curveballs
I can't stress enough the importance of understanding exactly whom you're talking to and why you're talking to them. Every company has a different approval and purchasing process, and you must understand "who's who" in your demos or meetings.
Reps often discover late in the sales conversation that their main contact is an internal champion masquerading as a decision maker. Just because your point of contact likes the product doesn't mean they can independently make the decision to purchase.
Politely ask questions like:
"How did this [project, process, initiative] begin?"
"How did you get involved and what is your role in the process?"
When meeting new people, don't be afraid to ask them the same questions. In addition, always request their job titles and contact information. My favorite qualifying question is, "Can you tell me about the last time you made a purchase like this in the past?" The answer will tell you all you need to know about whom you are really dealing with.
If they've acted as a budget or signing authority in the past, follow up with detailed questions about timelines, obstacles, dependencies, and so on.
The sooner you know exactly which stakeholders will be involved in the purchase, the sooner you can provide them with the information they need to move forward. I encourage my reps to tailor the content of each of their online demos to appeal to the individuals in the room -- and to do so, you need a good understanding of who is in the room.
With these questions in your arsenal, you can learn key details from your prospect before it's too late. Stop being thrown by curveballs -- start anticipating (and more importantly, avoiding) them.

Try join.me for simple, instant online demos.