Closing deals is an art. Most sales professionals have their own unique styles. Combine these with their company's specific sales process and the individual customer's needs, and closing deals becomes a highly individualized process.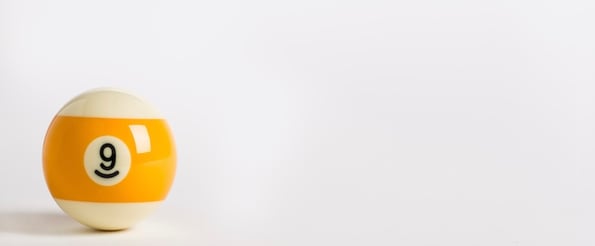 Thought leaders often offer up advice on how to close a deal, and their responses are as varied as their personalities. As sales careers expert Thomas Phelps explains, "If you asked 100 sales professionals for their best tips on closing a sale, you would get 100 different responses. You would hear the old school crowd preaching the benefits of the assumptive and Colombo closes. The newer breed would claim that a sale is simply the result of the relationship and rapport you have built with the customer."
Here's what a few of the most prominent sales thought leaders today have to say about closing deals. What you choose to incorporate into your own process and what you decide to discard is up to you.
Jill Konrath, speaker and author
1) "Know your impact. Make sure you're clearly able to articulate the business value of your offering. You should ensure that you're talking about key business drivers such as reduced operating costs, or improved efficiency. Adding metrics makes your message even more impactful."
2) "Be a storyteller. Share examples of how you've helped other customers improve. Be able to explain how they were doing things before, the challenges they faced, and the results they've achieved since working with you."
(via JillKonrath.com)
Neil Patel, co-founder of Crazy Egg and Hello Bar
5) "Create a bond. "People like doing business with those they can relate to. If you are going to spend money, why not spend it on people you like, right? The best way to get people to relate to you and your product is to create a bond. You can do this by telling stories or by just shooting the sh*t."
6) "One thing I like doing is to talk about my past experiences. I tend to talk about my childhood or teenage years. Once I do this, the other person usually feels comfortable enough to talk about his or her life experiences. The whole purpose of doing this is to get to know the people you are 'courting' on an intimate level. At the same time, they'll quickly feel like they've known you for years, when, in fact, you've just met."
(via QuickSprout)
Tom Searcy, account strategy expert and author
7) Establish off ramps. "What happens if things are not working? The schedule sets out the milestones of performance. If the milestones are not met, those involved are going to want to know what the recovery process looks like. Will things halt altogether? Will there be a revision of the budget, staffing, the entire plan? Clarity in the off ramps gives confidence to the cautious."
8) Be prepared with a landmine map. "If you do not provide an outline of the anticipated problems and your resolution to them, then it will be provided for you. The problem is that when the stakeholders provide the outline it is usually amplified outside the bounds of reasonable expectations. By showing a thoughtful analysis of the risks, you can reduce the resistance."
(via Hunt Big Sales)
Brian Tracy, author, speaker, and entrepreneur
9) Try the "Give It a Try" method. "The first way to ask for the buying decision is the simplest of all. You say, 'Well then, why don't you give it/us a try?' This is one of the disarmingly effective closing techniques. Or you can even say, 'Why don't you take it?' You then reinforce this by adding the words, 'And I'll take care of all the details.' Often a customer didn't know how much he or she wanted it until you offered to take care of all the details."
(via BrianTracy.com)
As Brian Tracy points out, "Your most precious resource is your time. It is all you have to sell. In fact, your entire lifestyle today, your home, your car, your bank account, and so on are the result of how you have traded your time in the past."
According to Docurated's 2015 State of Marketing Productivity Report, 89% of companies surveyed measure sales productivity, but just 12% measure marketing productivity.
Still, 85% of CMOs state that supporting the sales team is Marketing's top priority. Regardless of individual closing styles, there's an opportunity for sales teams to be better supported by marketing efforts.
Sales reps close more deals when they follow strategic best practices like those listed above, and are equipped with the right sales content to set up the deal. When Marketing assists in the content department, sales reps can focus on the all-important art of the close.