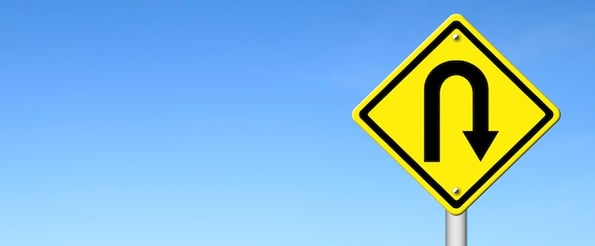 As the midpoint of your fiscal year approaches, you might be seeing some alarming trends. Either too many of your sales reps are below quota, or too many have surpassed it -- and you're now realizing just how expensive your current sales compensation plan is going to be or how far off your revenue targets you really are.
In cases like these, company leaders often push toward a mid-year comp plan correction, especially in financially-driven organizations wherein the CFO is the primary decision maker and/or comp plan creator. But while a mid-year adjustment may solve your payroll dilemma, it will likely produce an even bigger problem -- zapped motivation and unhappy sales reps.
Think your situation is an exception to the rule?
Read these comp plan changeup FAQs, along with answers from our commission consulting experts. Find out once and for all if a mid-year overhaul makes sense for your organization.
Why is it bad practice to adjust a sales comp plan when it's costing more than expected?
Changing a comp plan mid-year has a huge motivational impact on a sales team.
Your reps did the work of modeling their behaviors after the incentives you provided, which may have meant hunting for more new business, or penetrating their existing accounts more deeply. Now you're changing the rules in the middle of the game?
Your sales team needs time to adjust to any change in course. A revised sales strategy is more like turning a large cruise ship than pivoting direction in a kayak. So while the following may sound harsh, you can trust that it comes from a good place …
If your commission planning assumptions were wrong, too bad. You shouldn't punish sales reps because you promised a plan you couldn't afford. Instead, you should start planning now by assembling the tools and support you need to perform sales compensation modeling for 2016.
What if several bluebird deals dramatically affected payouts in Q1 and Q2?
It's true: Even if you spent ample time on comp plan modeling, some of your reps may still be thrown into accelerators early, with a series of windfall sales. And yet our answer remains the same -- too bad. In our view, you should still honor the original comp plan for the remainder of the year.
Side note: Some sales comp plans contain provisions to ensure that "bluebird" deals don't count toward quota relief. These provisions are a bad idea, too -- in part because bluebird sales usually aren't as happenstance as they seem.
So there's never a good reason to adjust sales comp plans?
Here's the one caveat when it comes to mid-year plan adjustments: Events that bring about substantive changes to your original business assumptions. For instance, a new product that was supposed to be available by June is now delayed until November; this would require a quota reduction across the organization. Or maybe a merger or acquisition compels you to restructure your sales organization. You may have more products to sell, different ways of dividing sales territories, or different measures to incorporate. You can't afford to ignore new realities for the next six months. These are two good reasons to redraft sales comp plans mid-year.
If you determine that a sales comp plan overhaul is justified, be sure to communicate the changes (and the reasons behind them) clearly.