The big-bang that created the Software as a Service (SaaS) model gave birth to a constellation of what seems like millions of software solutions. Among those are around 1,000 sales software solutions aimed at helping companies sell more, in less time, at the right price.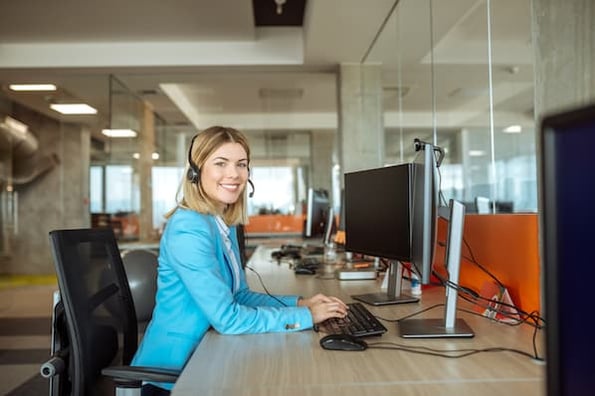 As a result, companies have never been in a better position to enable their sellers with tools to grow revenue. Solutions that help sellers focus on the best prospects, engage more effectively, communicate value, close, and renew have led to more effective (and efficient) sales teams. In our 2019 SalesTech Usage Benchmark Survey, we discovered that those who reported an exceptional 3 year growth rate of 30% or more are nearly 3 times as likely to use 5 or more sales tools than companies that reported a more moderate growth rate of between 5 and 14%.
CRM is rightly considered to be the core sales software in one's sales tech stack. How additional sales solutions are added matters. Companies typically start by deploying one-off technologies to overcome specific challenges. "We need to get more appointments, so let's get a solution that helps us send more emails and log more calls."
As decisions are made to purchase and add one-off solutions to the sales stack, an equal and opposing force begins to develop. Productivity is drained with salespeople needing to log into (and learn) multiple apps. Costs rise needlessly due to purchasing apps with overlapping functionality. Reporting becomes a challenge because data must be collected and collated across disparate apps.
As a result, integration and interoperability have now become two of the most important factors driving technology purchases. After all, if adding a technology aimed at improving productivity with functionality simultaneously decreases productivity in other ways, you have to wonder if that's a good thing.
And finally, deploying disconnected and discrete apps can create a training and learning nightmare which leads to ad-hoc usage at best and poor over-all user adoption at worst. The harder new apps are to learn, the less reliably data is entered into them and therefore the less reporting can be trusted for analytics and decision-making. Poor user adoption almost guarantees a poor return on your investment. You can't expect to derive value from apps that your salespeople or sales managers don't actually use.
That's why it's so important to select technologies that work together, eliminating the need for multiple sign-ons and user experiences while enabling reps with the functionality they need to grow revenue. An app ecosystem is a collection of applications that meet that criteria. The larger the app ecosystem, the more options you have to solve your specific challenges while preserving productivity and effectiveness gains, data and reporting improvements, and cost savings.
Leveraging this type of ecosystem is even more important in the enterprise-level sales space. In fact, in 2019 Blissfully found companies with 1,000+ employees average 203 apps to run their business! In order to help you curate your tech stack to extend the power of Sales Hub Enterprise, HubSpot's diverse app ecosystem has hundreds of sales integrations you can take advantage of. Below are three business critical sales acceleration categories, and the apps within them, to consider:
Global Calling
As a sales leader, helping reps optimize their sales processes has enormous importance and value. With limited time in the day, tying calls to the contact records in your CRM is one way to do just that. Bringing the functionality of a rep's favorite calling software directly into each record, along with the data from every call they make, both accelerates the sales process and streamlines reporting for leadership.
To help realize these benefits with HubSpot's Sales Hub Enterprise product, there are over 40 global calling apps available in the App Marketplace. Below are just a few examples of the breadth of coverage these partners offer:
Sales Enablement
Enablement is a vast category ripe with opportunities for sales managers and leaders to ensure reps have the resources and confidence they need to close more deals. This category often consists of content resources, but it also includes tools that help to effectively sell your product or service to customers.
The 60+ sales enablement related apps in the HubSpot App Marketplace help with challenges ranging from competitive intelligence gathering to sales comp management. They're especially great if you are a mid-market to enterprise sized company customer looking to compliment HubSpot's existing functionality - check out a few of the best below:
Accounting/Bookkeeping
One of the most frustrating qualities of inefficient CRM software is a lack of clean data. As a salesperson, rep or manager, a gap of accurate accounting and invoice data is especially detrimental. Manually inputting important numerical information or building custom quotes slows down the entire sales cycle and can even result in manual error and lost deals.
As a sales leader observing revenue reports that drive important business decisions, it is essential that all accounting and invoicing data is both up to date and error-free.
We've had a suite of 20+ accounting/bookkeeping integrations for a while that empower data sync between your CRM and accounting software — and with the new Sales Hub Enterprise, we're announcing five new robust apps designed specifically for you to create and track invoicing data between HubSpot and your accounting system of choice, as well as import revenue data directly from your billing system. Below, we've highlighted these new and powerful apps:
Already have Sales Hub Enterprise? Check out the full list of featured sales apps here. Otherwise, you can sign up for Sales Hub Enterprise here.