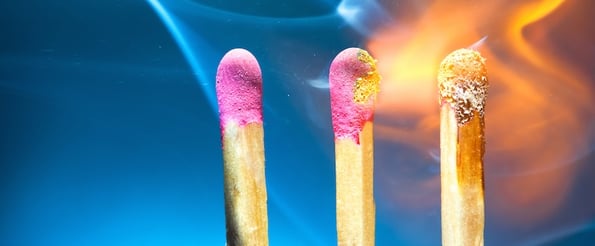 In 2016, there will be a movement from fast growth at all costs to the slower, more deliberate construction of healthy businesses. If you are a sales leader -- particularly at a young company -- now is a good time to take a fresh look at your teams, your processes, and your plans.

Redpoint Ventures invests in seed-, early-, and growth-stage startups. Tomasz Tunguz, a partner at Redpoint, has invested in companies like Expensify, Looker, and ThredUP. He is also an active thought leader within the sales and startup spaces, and his blog is incredibly valuable for sales leaders and executive teams.

Tomasz spent some time talking with me about sales leadership from the VC perspective while we were at the SaaStr Annual conference this month. The event was packed full of top-notch content for sales leaders of early-stage growth companies. One hundred and fifty speakers over a three-day period provided both strategy and tactics for sales, growth, and success. There were too many great sessions to count, but particularly helpful were some of the growth-focused presentations given by top investors.

Here are three key takeaways from my candid conversation with Tomasz after his presentation that all sales leaders would be wise to keep in mind.
1) Calculate your (real) Cost of Customer Acquisition.
Because Cost of Customer Acquisition (CAC) has such a large impact on the unit economics of a business, investors always want to look at the "fully loaded number" -- that is, everything that goes into the cost of bringing on a new customer.
Some leadership teams will look at CAC and only consider the cost of the salesperson. However, this is lowballing it. Instead, look at the cost of the salesperson + the cost of lead generation + any support for that salesperson. Your real cost is the total number divided by the number of customers your team can bring in during the same period.
Over time you will start to understand your true unit economics based on your CAC, and the Lifetime Value (LTV) of those customers. A healthy business' CAC will be much lower than its LTV.
2) Pay attention to the data.
Once you have your product/market fit, measuring and tracking the performance of your sales team becomes critical for growth. Tomasz shared with me what his best portfolio companies track from a sales perspective, in addition to showing me an illuminating sales team health report.
Here are the most important metrics sales leaders should track:
Team composition by sales rep function (ex: inside, outside, specialized, etc.)
Rep tenure
Current and historical quota achievement
Pipeline for next month/quarter
With this data in view, sales leaders can start to make adjustments. Ask questions such as:
"Why did certain reps hit quota while others did not?"
"Did we run any sales promotions during a given period?"
"Did we release new products?"
"What was the average tenure of the reps that hit quota?"
"Are there common threads?"
Once you isolate your sticking points with a level of granularity, you can correct them.
3) Identify the root causes of problems.
Finally, Tomasz suggested that all sales leaders ponder the root causes of stunted productivity. Carefully consider what sales problems may be crippling your team:
Are you hiring the right people?
Has lead quality changed?
Have you changed the way you onboard your team?
Is the market not as deep as you thought?
Does your sales compensation plan need work?
Since you may need to be conservative on adding headcount to your sales team, you will want to look for ways to make your existing sales funnel more efficient. To do this, pinpoint the least effective part of your sales funnel. If you can make an improvement within that one part of the funnel, you will significantly impact growth across the team.

Focusing on the three areas above will enable you to lead your sales team to growth this year. Have any other growth strategies worth sharing? Write them in the comments.