When the business stakeholder tells you, "We like your solution and will send the proposal to Procurement," what's your reaction?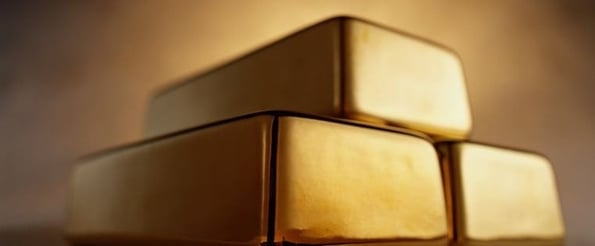 If you think, "Great, my job is done," you're committing a significant mistake. Procurement is often a black hole for deals.
Your contract usually goes to the bottom of their pile, where it sits … and sits … and sits, while you get frustrated and are forced to push out the expected close date.
Time is never your friend in sales: While your winning proposal sits in Procurement, a competitor could come in and take the order, the customer's company might be acquired, your sponsor could get fired or quit, or other priorities could pop up that steal your funding.
Ultimately, your hard work goes to waste because you moved on before the deal was truly won.
Successful salespeople treat procurement negotiations like another stage in the sales process. To make it through the black hole with your deal intact, follow these guidelines.
1) Remember Procurement's Objectives
Working with Procurement often feels adversarial. Not only are they expert negotiators, they're trained to drive down costs and get discounts.
However, it is possible to partner with -- rather than battle -- Procurement. To build a mutually beneficial, long-term relationship, reps must treat them as a key stakeholder in the opportunity.
Think about Procurement's goals and how you can help them accomplish those, just like you'd do with a traditional stakeholder.
Yes, getting the best possible price is a major objective. But Procurement also works to mitigate risk, make sure suppliers are operating ethically and professionally, screen out suppliers who aren't fiscally stable, and project a return on strategic investments.
Build those goals into your pursuit plan. For instance, if the prospect's company has had several issues with unethical suppliers, you should highlight your organization's perfect track record in that area. Discuss how your company's values align with the customer's values. Demonstrate why you're a good partner to work with for the long term.
Wondering how to figure out Procurement's priorities in the first place? That leads me to my second suggestion.
2) Ask for a Meeting
Don't wait until the proposal is finalized to speak with Procurement. Request a meeting with them relatively early on. You might ask the business stakeholder, "We'd like to learn more about Procurement's evaluation criteria. Can you help set up a meeting with them?"
If you have a good relationship with your point-of-contact, it's a good idea to include them in this meeting as well.
Use these following questions to determine Procurement's role and priorities:
"What do you look for in a partner?" (Or if you work with them already, "What can we do to be a better partner?")
"Do you have a standard operating agreement for suppliers? Can we review it?"
"What materials and information do you need from us to finalize the contract?"
"Which steps need to happen next, and what is the approximate timeline for approval?"
If you're unable to get a meeting with Procurement, ask your contact to outline the steps and approximate timelines necessary to get an agreement approved. Document this in an email and send it to all parties involved.
3) Prepare Your Materials in Advance
Once you know what Procurement needs before they can finalize the contract, start preparing those items. They might need to check your organization's insurance, speak with customer references, run background checks on your employees, perform due diligence, build a business case, and/or run your proposal through an ROI calculator.
Salespeople usually discover what Procurement needs when they get an urgent request. Not only does getting approval take a lot longer than it could, you can't accurately forecast when the deal will close. Don't leave these items up to chance or be at the mercy of Procurement to drive the process. Take control of the deal here just like you did during the initial sales conversations.
Think it's risky to prepare materials before you know if they'll be necessary? Think again. Failing to take control of this process is far riskier.
In addition, you're likelier to win the business if you prepare. Having everything Procurement needs sets you apart from the other vendors -- not only does it prove you're invested in the deal, it also foreshadows how they'll be treated as your customer.
Being proactive and professional tells prospects you'd be a fantastic supplier.
4) Instill Urgency (Again)
The decision maker clearly understands why having this solution is important now, rather than later. They want to start receiving the benefits of your solution as soon as possible. Yet Procurement often isn't on the same page.
If you want them to prioritize your deal, make sure they're aware of the decision maker's timeline and expectations.
For instance, suppose you've established the decision maker needs the product by the beginning of next quarter. You might tell Procurement, "We need to kick off the project by [date and time] so [stakeholders, team, department, company] can hit [X goal]. To do that, we'll need to finalize the contract by [Z date}. Is there anything that might prevent us from hitting that date?"
You should also lay out the cost of waiting. If they know your solution will save them lots of money, they're less likely to delay.
Many salespeople go on cruise control as soon as their main sponsor gives them the green-light. But don't take your eyes off the road yet -- if you want that commission check, take control of the Procurement approval process and don't leave anything open to chance.
Interested in learning more about how to better work with Procurement? Download a complimentary copy of the Clearing the Hurdle White Paper to access key strategies and tactics to prevent deals from stalling out when Procurement gets involved.