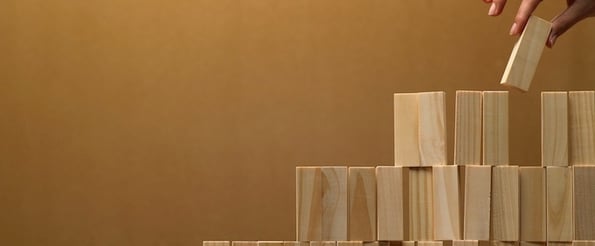 If you look under the hood of a modern day B2B organization, you're more than likely going to discover an efficient and metrics-driven inside sales team led by a passionate sales practitioner.
At the intersection of art and science, inside sales is a key driver of revenue that many refer to as an "engine of growth" when done correctly. At Nudge, we wanted to find out exactly what makes that engine go. So we sat down with several sales leaders including former HubSpot CRO and Harvard Business School senior lecturer Mark Roberge to uncover his inside sales secrets to provide up-and-coming sales leaders with the insight needed to take their growth to the next level.
Secrets from the Sales Scientist
Mark Roberge, author of The Sales Acceleration Formula, is one of the world's most recognized sales practitioners, having successfully grown HubSpot from $0 to $100 million ARR (annual recurring revenue) using a scientific, data-driven approach. Here are three lessons Roberge learned while building a world-class inside sales team that you should apply at your own company:
1) Develop a Hiring Process Early on for Top Performers
HubSpot developed a hiring process early on that was scientifically designed to identify top performers from the first interview. Here is how they did it:
Identify traits of a high performing inside sales rep with your management team as soon as your product is ready for market. HubSpot identified coachability, curiosity, intelligence, work ethic and prior success as traits that helped determine a top performer.
Measure every candidate and salesperson against your traits, starting from the interview stage all the way through onboarding to ensure you can track their progress. If they don't meet the criteria, let reps go as soon as possible, as they'll directly impact your bottom line in lost revenue and higher expenses.
Test, learn, and iterate. You will be in a much better position to identify top performers by executing your process many times before you start scaling your sales team. It will be comforting to have this muscle group developed as you enter years when you need to hire dozens of new salespeople.
2) Build a Revenue Machine and Own It
Roberge was one of the first sales practitioners who leveraged a background in engineering to develop a scalable and data-driven sales machine. Here's his advice for taking an analytical approach to sales leadership:
As a sales leader, you have one of the most important roles in growing your business regardless of whether you have the experience or resources. Understand this, and be prepared to get your hands dirty in the numbers.
Establish a regular cadence to review revenue targets with your management team so everyone is on the same page and understands the challenges ahead. Focus all of your attention on the KPIs that directly impact revenue.
Surround yourself with a support team that complements your weaknesses. For example, if you are not a quantitative person, hire someone who can perform a sales ops role as your right-hand man as early as possible.
Read, learn and replicate what other successful teams have already achieved. Having at least some foundation will help you hire and manage your ops partner.
3) Don't Over-Automate the Human Aspects of Sales
Inside sales is one of the most automated sales disciplines since the explosion of automated outbound software. Although automation is a key pillar to inside sales success, you'll want to follow avoid automating the following areas:
Building trust and uncovering unique buyer needs is very difficult to automate. This personal selling process takes time and requires you to dig beneath the surface to identify your buyer's challenges, so you can figure out how to help them be successful.
On the leadership front, diagnosing a salesperson's coaching needs and devising a plan based on their deficiencies and learning preferences is impossible to automate.
It takes a specific type of human being who has the grit to continuously optimize every step of the sales process, and the passion to truly understand their customer, to lead a successful inside sales team.
Check out the Inside Sales Secrets to Hyper-Growth complete resource to read Mark's full interview, and get additional insight from sales leaders at Box, Influitive, Hootsuite and Eloqua (Oracle Marketing Cloud).