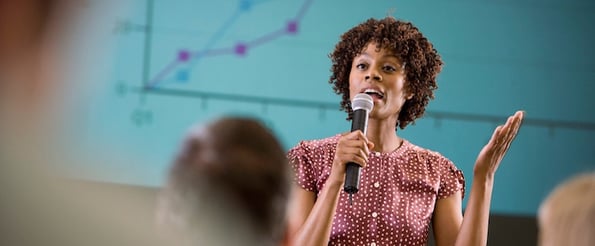 This post originally appeared on HubSpot's Marketing Blog. For more content like this, subscribe to Marketing.
For many people, even the thought of public speaking can lead to panic. The crowd. The lights. The dreaded Q&A session. It's a lot to deal with.
But allowing these apprehensions to silence our voice can be crippling to our careers. If we want to be seen as smart and articulate professionals, we need to walk the walk and talk the talk.
After all, our intelligence is often best conveyed not in what we say but in how we say it, according to a recent study from the University of Chicago.
Rather than keeping quiet to avoid saying something foolish, it's important that we're actively identifying ways to overcome self-doubt.
To help get you started, check out this infographic from the folks at WriteMyEssays. They've compiled some awesome speaking habits designed to make you sound smarter.