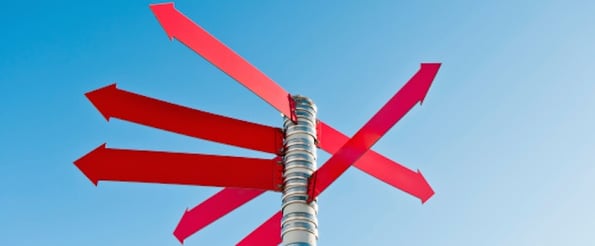 Getting your first customer relationship management (CRM) software is a lot like getting your first car. You can't just hop in and go speeding around town; you have to buy insurance first, get a license plate, buckle your seat belt, adjust your mirrors, and so on. Likewise, there are some preparations you need to make before diving into a new, company-wide software platform.
CRMs are in vogue, to put it mildly. A recent CSO Insights study found that over 80% of sales organizations are now using CRM software -- nearly double the adoption rate of a decade prior. But CRM usage doesn't end with sales. Countless other verticals and niche markets, from customer service to window washing, are also adopting CRMs to track and manage their relationships.
And yet, there remains a widely held belief that CRM initiatives are plagued by instability. On the web, analysts quote precipitous fail rates -- as high as 69% in some cases. Although these findings are sometimes based on thin evidence, even partial accuracy would be cause for alarm. Truth be told, there are more than a few opportunities for failure between buying a new CRM and achieving successful return on investment (ROI).
So, how do you protect your investment? You create an environment that maximizes the value of the new system through preparation, effective use, and accurate performance measurement. Don't forget to do these six things before your CRM goes live.
1) Consider the alternatives.
Maybe you've already picked a specific solution like Salesforce, and you're confident it's the best one for your needs. Still, don't sign a contract until you've considered other solutions. The CRM market is notoriously competitive, which means for every "best of breed" option, you're likely to find two or three others with similar features and pricing.
2) Create executive buy-in.
Getting your leadership team on board with the new CRM can have a huge impact on its long-term success -- and that doesn't just mean getting your CFO to sign off on the purchase. It means sitting down with future stakeholders (director of sales, CMO, CIO/CTO, etc.) and unanimously agreeing on the business need for CRM and a game plan for the project. One of the best ways to build a business case is to show each executive the value CRM will add to their department. For starters, there's the obvious financial incentive: CRM software returns an average of $5.60 for every dollar invested.
3) Negotiate a safe contract.
Whether you've selected an on-premise or cloud-based system, most vendors are willing to compromise on certain points. The contract will serve as a map for your relationship with the vendor, so it's important to read the fine print on pricing and fees, data ownership, renewal terms, security, and updates. If anything unfairly favors the vendor, express your concerns. You should also ask for a copy of the service level agreement (SLA), as this will define your expectations for performance and support.
4) Train your employees.
End user adoption is one of the most common -- and most frustrating -- failures to launch for a CRM initiative. A study by Forrester revealed that 22% of CRM problems relate to slow user adoption, poor training, and challenges adapting to new workflows. Of course, it doesn't help if you select a platform with a dated interface or confusing workflow, but the other half of the equation is about equipping your teams for success. Your training program should focus on the value gains of the new system (e.g. new, time-saving features), and the length of training should be determined by the system's complexity.
5) Customize the software.
A formal training program is admittedly a top-down approach, but you can balance the scales by taking a bottom-up approach to implementation. In other words, customize your new CRM to match user preferences. Is there a certain pipeline process your sales team prefers? Recreate that process in the CRM. Other important aspects of customization include setting up role-based access controls and integrating any third party programs through the provider's API. Mission-critical integrations should be set up before the system goes live.
6) Establish a framework for measuring ROI.
The only way to know with certainty whether your CRM is failing or succeeding is to carefully track your ROI -- net gain as a percentage of overall cost. This is where you have to get a little OCD, because "cost" is much more complicated than the CRM's price tag, and "net gain" is much more complicated than revenue. Establish a baseline before implementation (when you were still using spreadsheets), and compare new data against this baseline. Here are some metrics that should factor into your calculations:
Total Cost
Upfront or subscription licensing
Vendor service and support fees (data migration, implementation, maintenance, consulting, etc.)
IT maintenance costs
Paid upgrades
Cost for adding/removing users
Net Gain
Overall revenue
Number of new accounts
Average revenue per sale/account
Cost savings per lead
Cost and time savings from increased productivity
Cost savings from increased customer retention
Setting up your first CRM can seem like a daunting process, but this depends more on the scale of your needs than on any inherent complexities of CRM. If you're a smaller business deploying a simple, cloud-based solution, you could be up and running in less than a day.
Just remember this: the more intentional your strategy on the front end, the more value you'll get out of your CRM on the back end. Have a CRM experience others could learn from? Feel free to share it in the comments.
Interested in the "getting a CRM" part but not so much the "buying"? Download the totally free HubSpot CRM today.