Amazon is one of the world's biggest companies. It has over 150 million users in the United States and over 300 million users worldwide.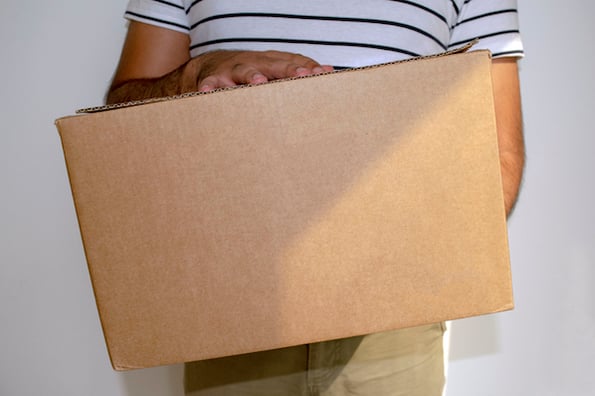 But, Amazon's growth isn't just because it successfully reinvented industries like third-party selling. It's grown to be the ecommerce player it is today because Amazon treats customers as its number one priority. And, if you're an ecommerce store owner, you can learn a lot from the e-retail giant and its customer service team.
In this article, we'll zero in on Amazon's customer service department and highlight why many of its customers are loyal brand advocates. That way, you can replicate Amazon's tried and tested strategies to get your customers to love you even more, too.
Amazon's Six Central Customer Service Tenets
Amazon CEO, Jeff Bezos, once claimed that his company has an "obsessive-compulsive focus" on its customers. In fact, no Amazon employee or company visitor can miss Amazon's six customer service tenets that are posted conspicuously in its offices.
The six tenets are:
Relentlessly advocate for customers: Amazon understands that its customers are the very reason it exists.
Trust our customers and rely on associates to use good judgment: Amazon trusts its associates to solve problems quickly.
Anticipate customer needs and treat their time and attention as sacred: For Amazon, being proactive is a virtue that all employees must possess.
Deliver personalized, peculiar experiences that customers love: For years, Amazon has been utilizing data to provide customers with personalized experiences.
Make it simple to detect and systematically escalate problems: Amazon believes the best way to solve problems is to detect them early and build a clear path for escalating them.
Eliminate customer effort through this sequential and systematic approach: defect elimination, self-service, automation, and support from an expert associate: Amazon doesn't just want to reduce customer effort. It wants to make its processes so easy that its customers can resolve issues in moments.
The six central tenets capture Amazon's singular focus on customer service. Customers love Amazon because Amazon loves them back.
Best Practices From Amazon's Customer Service Strategy
At Amazon, the emphasis on providing excellent customer care is more than just lip service. It permeates everything the company does. In this section, we'll break down what you can do to improve your strategy based on Amazon's six central customer service tenets.
1. Welcome customer reviews.
Amazon was among the first ecommerce marketplaces to recognize the importance of customer reviews. It was also one of the first to display them on product pages. For Amazon, customer reviews represent user preferences and should be treated as an important tool for determining product strategy.
In other words, if you want customers to feel that you value them, listen to what they have to say. Customers take time out of their busy schedules to share their opinions and ideas. Your customer service team should devote some time to reading and analyzing these reviews. They give you valuable information about customer experience and help you determine whether your products and services are hitting the mark.
If your ecommerce site doesn't offer customer reviews, you can still observe third-party review sites such as Yelp to see what customers have to say about your business. It's also relatively easy to add review functions to your site through most ecommerce platforms.
2. Make checkouts fast and easy.
If it's difficult to complete a transaction on your website, customers will quickly turn to another business that offers a more seamless experience. Chip Bell, a customer service expert, says it best:
"When you're selling commodities, the best type of customer service is invisible service." — Chip Bell
Bell tells us that customers appreciate processes where the experience is so smooth they don't need to reach out for additional support. There are many ways to offer this kind of experience, particularly with after-sales support and during checkouts.
User experience is central to the success of an ecommerce store. A good user experience starts with a fast loading site that's easy to use and a checkout process that's short and simple. Asking customers to fill out too many fields when they make a purchase will just turn them away. According to Baymard, a fully optimized checkout flow should have as little as seven form fields.
Amazon offers a similar kind of convenience to its customers. Instead of asking repeat customers to fill out the same fields every time they buy something, the company pre-fills them with the customer's previously-stored information. This "One Click Ordering" feature keeps customers from wasting time that could otherwise be used to browse for more products.
Another benefit of a good user experience is improved search ranking. If more customers like your store, it generally enjoys more traffic with higher dwell times. Fewer people return to the search results, which in turn increases organic search performance. When you understand how user experience impacts SEO, you'll have even more reasons to make your checkout process faster, easier, and more convenient.
3. Educate users about your products.
Amazon's excellent user experience extends to the customer's product experience, too. Amazon seeks to educate its customers about each product so they can make an informed decision when making a purchase. Each item page features a product description, and users can make side-by-side comparisons with similar products — just like in the example below.
Image Source
Amazon isn't happy with just selling products. It wants to make sure that its customers are happy with the items they've purchased. By giving them as much information as possible about each item, Amazon helps customers avoid buyer's remorse.
Pro tip: keep your language simple and straightforward, and avoid using buzzwords. Remember, your goal is to help consumers learn more about your products to make a purchase.
4. Foster strong relationships between buyers and sellers.
Amazon doesn't just house products and sell them. It helps brands develop deeper relationships with their customers.
The e-retail giant's buyer-seller messaging service enables brands selling through Amazon to contact loyal customers who have questions. Amazon's "Posts" feature also helps brands "talk" to their customers through curated content, while the "Sponsored Brands" video feature helps businesses convey their brand story.
The goal of these initiatives? To foster a strong relationship between the brands selling their products on Amazon and customers who purchase through the platform.
You can draw inspiration from Amazon and make an effort to connect with your audience on a deeper level, too. Your customers will be seriously impressed if they see that you're interested in building a strong and meaningful relationship. You'll make it clear that you care about them and are continually finding better ways to support them.
5. Automate order fulfillment processes.
While a human workforce offers a unique, personal touch to your business, your company will need to automate if it wants to expand rapidly. Amazon uses a combination of human employees and automated services to make its order fulfillment process one of the most efficient in the ecommerce industry.
According to Business Insider, Amazon employs over 800,000 people, but this doesn't stop the e-retail giant from using bots to speed up processes. Some of these bots handle order fulfillment processes in warehouses while human agents manage customers on frontline channels. Amazon claims that with this hybrid model, shipments can be delivered faster and more efficiently.
If your business can't afford bots, don't worry — there are other methods you can employ to automate your order fulfillment processes. For example, a warehouse management system will help you store your items systematically, which reduces the time it takes to search for them when the courier comes to pick them up. You can also set up an inventory management software system to automatically replenish your inventory as needed.
Automation might seem expensive, but if you implement it properly, you'll minimize errors, make customers happy, and save money in the long run.
6. Offer a tiered customer service structure.
Tiered customer service is not a new concept. For example, when you fly in economy class, you don't get much legroom and you're provided with the basic essentials that all the other passengers receive. On the other hand, a first-class ticket means you get better food, free drinks, a larger seat with more legroom, and the chance to board and disembark first.
Some people are willing to pay more to access these conveniences, while others appreciate a cost-effective option without frills and extras. Therefore, offering a tiered customer service structure can increase your chances for conversions.
But, instead of offering a customer service structure that merely highlights exclusivity, offer one that strikes a balance between attainability and exclusivity. Amazon did just that with Amazon Prime. Amazon Prime members are provided with free expedited shipping, exclusive deals, and access to video streaming. But the cost of membership isn't exorbitant. For most users, it's $99 per year. For students, the price is reduced to $49.
If you're on the fence about shelling out $99 for an Amazon Prime membership, you can try the 30-day free trial. This means an undecided customer can access Prime benefits during that period and then pay for the subscription if they decide to continue.
A good tiered customer service structure is one that's accessible and attainable. If your business already offers excellent customer service at no extra cost, your users can only imagine how much better it would be if they sign up for your tiered services. It's an effective way of offering excellent service at price points that your customers can afford.
Replicating Amazon's Customer Service
Amazon has grown to where it is now, not because of some magic formula, but because it acknowledges one fundamental truth: businesses exist only because of their customers. As a result, it considers customer happiness whenever the company makes business decisions.
Your goal as an ecommerce business owner isn't just to sell products. Your mission should be to make your customers happy and ensure they stay that way over time. If they're satisfied with your customer service, they'll become your brand advocates and propel your brand to success.
For more ideas to improve your customer experience, read how you can use QR codes for customer service.