Client onboarding is a "first" experience. It's just like the first time you visited a new place, got a new job, or went on a first date, and as such, it falls into the category of the unknown — for both sides.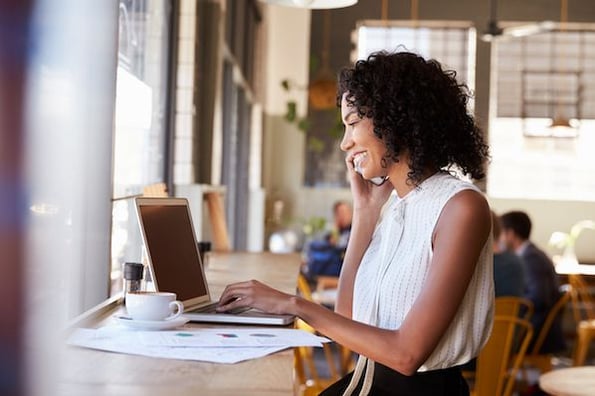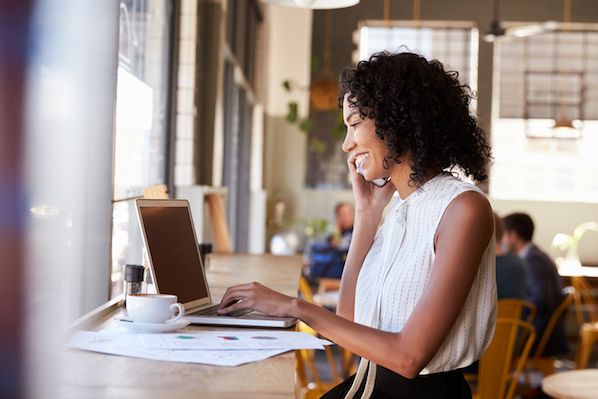 The new client might be a little nervous, hoping they made the right decision and that you're worth the investment. And, you might be hoping you can adjust to their working style, or that you can get the result they want quick enough. It's a big game of testing the water, and the onboarding stage is truly where you discover whether you will sink or swim.
It's easy to think far ahead of the onboarding stage as you plan ways to prove your value with new clients (e.g. What goals can I meet now? How can I get this relationship up and running as quickly as possible?), but before you start planning too far in advance, nailing the onboarding stage takes a little bit of Zen — that is, remaining in the present.
What is client onboarding?
Client onboarding is a process at the intersection of customer service and sales with the purpose of transitioning them from the sales process to being a successful, informed, and satisfied customer.
Why is client onboarding important?
Customer onboarding is much more than a series of follow-up meetings asking the client if they're happy with their purchase. It's a part of the purchasing decision that many customers weigh heavily when signing a deal.
Still not convinced? Here are the top reasons client onboarding is top of mind for many companies.
It's a deciding factor for customers: UserGuiding reports that 63% of customers consider the onboarding process when making a purchase.
You can preempt customer churn: One of the biggest reasons customers churn is because they don't see the value in the product or service they purchased. Customer onboarding exists to ensure they understand all the options available to them as a customer.
You'll encourage repeat purchases: When your customers are happy, engaged, and have positive experiences with your business, they're more likely to make repeat purchases.
These insights about client onboarding should inform your process. But what should the process for client onboarding be? And where do you start? A free onboarding template can help, download the one below for free.
6 New Client Onboarding Best Practices
What is the client onboarding process?
The client onboarding process establishes a customer relationship through pre-onboarding, after-signing communication, a kick-off call, a post-kick-off meeting, and SLA development. The goal of this process is to assure the client that your team will carry out the promises it made during the sales process.
The onboarding stage is a rarely overlooked, but often underutilized part of the sales process.
The client onboarding process is simple, but it works. When you can hook clients, and build trust, you'll create a strong foundation for a future relationship with them. Without that strong foundation, your relationship will crumble.
Okay, enough with the metaphors. It's time to think about how to get your client relationships rolling.
How to Onboard New Clients
Pre-Onboarding
Your sales reps should be setting expectations and performing tasks with onboarding in mind. Here are a few steps to ensure success with the post-sale hand-off:
Identify customer pains and solutions.
During the course of the sales qualification, your rep is determining if the prospect is a good fit for you and has a need for your services. They should also be getting crystal clear about the prospect's pains and conveying to them how your product or service solves it. The last thing you want is to have miscommunication or lack of transparency after work commences.
Define big-picture campaign goals.
Your rep should also discuss the client's big-picture ideas for your first campaign or project together. What do they want to achieve? What numbers do they want to impact?
In this initial discussion, it's important to gauge goals, expectations, and ideal outcomes for a project, and then discuss how you'll work together to make them actionable and achievable. In many cases, you'll have to find a happy medium between what the client wants to achieve, what resources they have available, and what your team's time and efforts will allow for.
Agree on mutual deliverables.
When crafting a proposal or service contract, the terms of the agreement should be clearly defined. The scope and the deliverables should be based on the client's goals and what your company can realistically achieve. They should be spelled out for the client before work begins.
Gather details.
Point of contact. Budget. Timelines. These are all vital details to discuss and nail down early on in the collaboration process.
After Signing
The proposal was sent, they signed on the dotted line, and perhaps they even made their first payment. Now, the hand-off has happened, and you don't want to lose any momentum built during the sales process. You'll also have to eliminate uncertainty where possible to prevent buyer's remorse.
Send a welcome packet.
One thing you can do is immediately send a welcome packet or email after the proposal is submitted. The point of this is two-fold:
Reinforce that they did the right thing by making them feel like part of the family
Set expectations for onboarding
Consider including a timeline for the next steps, and inform them that your team is excited to have them on board.
Schedule a discovery call.
Even if you send a packet or email, your new customer will still need a personal touch. In the discovery call, one of your team members will welcome the client and ask if they have any questions or concerns. It's also good to take this time to organize the kick-off call and set expectations for it.
Kick-Off Call
The kick-off call is the formal introduction between the client and your team members who will be handling/working the account. It sets the tone for the rest of the engagement, so here's what you'll want to accomplish:
Collect information about their internal process.
If you're picking up where your client's team left off, find out what the existing process looks like and what their preferences are. Otherwise, ask about how they want to manage the relationship and what they expect process-wise.
Ask for the client's definition of success.
Whether your sales rep debriefed your team or not, they'll want to hear about the client's goals from the horse's mouth. This helps align the team and the customer on expected outcomes.
Revisit the deliverables.
The team likely has better context about the work being performed, so once they understand the client's expectations, now is the time to confirm that the agreed-upon deliverables are appropriate and achievable.
Reinforce the value you're providing.
Be sure to handle any last-minute objections by sharing information that will banish buyer's remorse (such as introducing your team's specialties or any strategies you have for their success).
Set the cadence for communication.
Just as the welcome packet/email sets expectations for the rest of onboarding, you'll want to set expectations for the rest of the engagement during the kick-off call. This extends to how often the customer should expect updates, meetings, and other communication. Without this step, you may find that your team feels taxed if the client expects more communication. If your staff expects less communication, your client might feel left in the dark.
Outline action items for both parties.
Both you and the client will have to deliver content and collateral to make the campaign a success. Nail down everything needed for the project, who will be responsible for what, and firm deadlines for submitting collateral.
Post Kick-Off Meeting
Once the kick-off call is complete, set your first regular check-in to evaluate progress made and for both parties to offer feedback. Here's some best practices for the call:
Revisit your client's definition of success.
Your account manager can't influence what the customer is thinking when they don't have visibility into all the work being performed. Think of this meeting as a course correction. Especially at the beginning of an engagement when there may not be tangible results or deliverables, it's important to remind the client of what they still stand to gain and why they entered into the engagement.
Create an SLA.
A service-level agreement (SLA) is a contract that establishes a set of deliverables between one party and another. This will be more specific than the proposal and may be adjusted as goals or needs change. It's important to establish what they need from you, and what you need from them to accomplish it. HubSpot's SLA Management tool can help your team prioritize incoming requests.
Agree on smaller milestones.
You know that Rome wasn't built in a day, but when your customer continues writing checks, they may lose perspective and get antsy. Smaller milestone goals on the way to a larger goal show progress and get buy-in. If you miss a milestone, it also gives you room to manage expectations and adjust the plan.
If you're looking for a way to make sure you hit all these points in your onboarding process, download this checklist to use with new clients.
First 60-90 Days
At this point, the honeymoon is over, your client is used to your systems, and they are expecting results. The official onboarding is likely concluded, but it's not time to let off the gas with your client management. Your account manager should stick to the communication cadence and perform these tasks for each meeting:
Find ways to continue establishing trust.
Notify the client of milestones achieved and tasks completed.
Ask for feedback to identify small issues before they become engagement-ending problems.
Complete a health check report post-call to notify the rep and team of customer sentiment.
Tips for Onboarding New Clients
Standardize your process with welcome and onboarding templates that your team can reference at any time. This process keeps your onboarding, messaging, and process consistent. Download 8 free new customer onboarding templates to get started.
As you navigate your brand-new relationship with your customer, here are some things to keep in mind:
1. Practice a people-focused approach.
One size does not fit all. One tenet of customer success is to customize your service or product — if you're approaching every new relationship the same way, your clients will feel it. Practicing a people-focused approach (that is, being attentive to each clients' specific needs and goals) is a bottom line of good business practice. Why? Because people do business with people.
What does a people-focused approach look like? It means you acknowledge fears, concerns, and questions (like those listed above) from the get-go. This is integral to establishing trust early on. Revisit concerns that the client brought up in the sales process and reinforce how you will address those concerns — perhaps with a detailed quarterly plan, a list of quick wins, or setting expectations. And remember, organization throughout the engagement is key, but during the onboarding stage it's crucial.
2. Wind up before the kick-off.
The kick-off meeting is the perfect place to do those things included under the "people-focused approach" umbrella. The kick-off meeting is where you can really solidify your client's ideas and needs and make a concrete plan. But the kick-off isn't the official beginning, and this is where companies miss out. The relationship begins in the wind-up.
What's the wind-up? It's everything that comes before the kick-off — every part of the sales process, which includes capturing the client's concerns and setting expectations in relation to your roles in the engagement. During this time, you begin to communicate (and you will do so immediately and with appropriate frequency), but don't assume that because they have a contract in hand (or even have a signed contract) that they are completely on board.
When the wind-up is strong, the kick-off meeting will be perfectly situated to set things in motion. That way, when you collect the data you need from them and ask them to define their goals, you'll already have an idea of the direction you need to go. Ask specifically: What would make this a successful engagement for you?
3. Prove your value quickly.
Consider the onboarding stage as less a stage and more a process. Once you've established your foundation and you've made clear your client's goals, it's time to get moving. Don't take your time. If your client wants to see results in the form of metrics, present those numbers at the next check-in (and make sure the data you've collected is accurate). If your client needs a product installation, get it done in the time frame you set out.
Maybe you won't be able to reach all the client's goals right away — that's a given. So, set little checkpoints along the way to mark successes.
4. Organize your communication.
This seems like an oxymoron, but setting a communication schedule (or at least simple expectations) will ensure that neither you nor your client fall off each other's map. Is your client or user in the same time zone? Do they want a weekly, biweekly, or monthly check-in? Will you include them in your newsletter lists and company updates?
Most important is the direct question: How often do they want to hear from you? If your client relationships are tech-based, ask them this question on the form they fill out when signing up for your product. If not, ask the client directly — for service-based firms, it might be necessary to front-load communication early on to make sure you're not missing anything and slowly taper off from there.
5. Consider the tech.
Whatever your CMS is, create a plan to integrate analytics, the client's own data, and their technologies into your engagement. Onboarding tools exist to automate the customer's journey through the onboarding process — many of them also contain pre-formatted checklists and check-in forms to help you expedite onboarding's organizational component.
But don't forget to customize — it's easy to rely on these tools to the point that you're performing the same onboarding process for everyone. It doesn't have to — and it shouldn't — be that way.
6. Exchange feedback.
And do it often. Don't share just your own; listen to client feedback. When the time is right, ask them for it. Is this communication schedule working for you? Is there something that you feel like you're missing? Does this goal schedule make sense in conjunction with your expectations?
Exchanging feedback works two-fold: You clarify expectations during the process, and as time moves forward, you make sure that the engagement is well-balanced and that you're able to give to them while working your other accounts. We know that the key to good business is making the customer feel like they're the only one you're working with, but that applies to every other client too.
Client Onboarding Examples
As a meal-kit delivery service, HelloFresh presents clients with the opportunity to have home-cooked meals without the hassle of grocery store shopping. This company's approach to onboarding is personalized to the customer's unique, clear expectations.
As the client begins to sign up for the subscription service, they are presented with a survey to specify the food type, frequency of delivery, and quantity of kits sent to their home.
After the meal kits are delivered, HelloFresh routinely emails customers for feedback or if they want to change their arrangement to meet growing expectations. This introductory experience is a commendable way to onboard clients — with the client's definition of success as a priority.
This graphic design platform makes content creation simple, and its client onboarding experience is wonderful.
When a customer signs up for Canva, the website will collect data from the customer about their intentions and what type of solution they're looking for. Canva then generates an individualized list of content formats and examples for the customer to work off of to better understand and meet expectations.
Once clients begin using the platform, Canva provides guides on how to take full advantage of its subscription, and the ability to leave feedback on individual parts of the creation process for a better user experience after their initial onboarding.
It's important to help your clients feel confident about the next steps at every stage of their journey, starting at the beginning. Arrows prioritize customer onboarding by expanding your assignments and task delegation.
Arrows suggest every task you put in front of a customer starts with a clear action, a due date, who's in charge of completing that task, and if possible the action for the task should be able to be completed inline in the page.
After the client has completed each task, they're taken directly to the next relevant task for them. Reducing the need for the user to decide what action to take next helps ensure that they maintain momentum toward their goals.
Onboard New Clients with Ease
The onboarding process should span throughout the beginning of your engagement. Following these best practices will help you build trust that is so crucial to the beginning of client relationships — and establish an excellent foundation that will benefit you both in the long run. Go forth and onboard! Your future sales numbers will thank you.
Editor's note: This post was originally published in May 2020 and has been updated for comprehensiveness.