Customer satisfaction guarantees differentiate your brand from competitors, lower the bar to purchasing, and gives your customers a sense of confidence in your product. Various customer service guarantee examples show that this is true no matter your industry—from big box grocery stores to eyewear boutiques—if you believe in your product, you will offer a guarantee.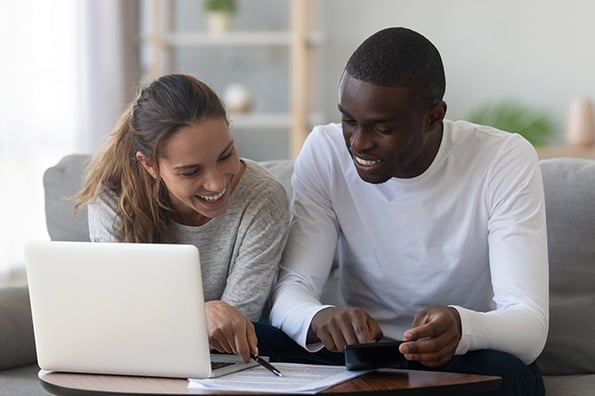 With a guarantee, you signal to your customers that you are sure they will love your product. Secondarily, if they don't, no worries, because you'll make sure they get their money back. Don't give potential customers an excuse to pass on your product. Use these customer service guarantee examples as inspiration to find what fits best for your brand and service.
Customer Service Guarantee Examples
Money-back guarantee
When people think of a guarantee, this is most often the one that they think of. Offering money back has become so commonplace that most customers don't think of it as a guarantee so much as their right when purchasing. That said, there is still a benefit to explicitly providing this for your customers, especially for the extra security it offers. Here's an example of a money-back guarantee on Costco's website:
Not only will they refund customers for the product that they purchased and were dissatisfied with, but they will also refund members their membership fee if they end up not enjoying it.
Lifetime guarantee
Many great, popular companies boast a lifetime guarantee of their products. Lands' End, Eddie Bauer, and Doc Marten are excellent examples of companies that trust and stand by their products' quality and performance.
That said, companies outside of outdoors- and work-wear are also getting into the game. For example, Brooklinen, the direct-to-consumer online bedding provider, offers the following guarantee on their website:
No matter what goes wrong, Brooklinen will replace or repair their products for free. That's a substantial competitive advantage, even at their significantly higher price point.
Try-before-you-buy guarantee
With many companies moving to online retail, consumers must find new comfort in not testing things before they purchase. Instead of holding something in their hands or trying it on in the store, they just have to buy it and hope for the best. That is unless the company they are buying from has a try-before-you-buy guarantee.
Companies like Warby Parker offer options for individuals to try on or use products at home for an extended period before having to pay anything but shipping:
This type of guarantee gives consumers the same peace of mind that they would have had in store, but from the comfort of their own home.
Perfect-fit guarantee
New clothing companies like Thirdlove offer guarantees in the form of "perfect-fit" promises, which entitles buyers to 30- or 60-days of wear in their product with a no-questions-asked return policy.
Other customer service guarantee examples promising a perfect fit are:
This type of guarantee can help companies that sell intimates or items with more limited return viability. For products that do get returned to Thirdlove, they donate them to charity.
Best price guarantee
In some product comparisons, whoever offers the cheapest product wins out above the others. The best price guarantee can protect against that. Many highly-competitive industries, like travel, offer this type of customer satisfaction guarantee. Take, for instance, Priceline:
Not only do they offer the lowest price, but they'll double the refund if you find a better price on their special deals.
Results guarantee
This customer service guarantee example is well-known amongst fitness and wellness products and exterminators, and pest control. For instance, Snap Fitness, a gym franchise, states, "If you don't experience a positive difference within 30 days of joining our gym, you'll receive a full refund!"
With that level of guarantee, many customers feel like they have nothing to lose when purchasing. It's especially useful if your product's main value is the results that your customers achieve with it.
Reliability guarantee
This type of customer satisfaction guarantee is similar to a service-level agreement (SLA) for non-SaaS products. Dynabook, a software and hardware technology sales company, guarantees the performance of any laptop that they sell:
If a computer they sell breaks down or the repairs don't work as expected, the consumer will receive a full refund.
Bonus refund
Sometimes it doesn't feel like enough just to promise a money-back guarantee. In those cases, some companies may choose to add a bonus refund. A great example of this type of customer satisfaction guarantee is Hannaford. They claim that you will love their product so much that if you don't enjoy the product you purchased, they'll double your refund back (much like Priceline, above):
That's a big deal for a grocery chain!
Be customer-first
There are drawbacks to offering customer satisfaction guarantees: they can be costly, time-expensive, and affect your bottom line if your product doesn't have the quality you expect it to. That said, the positives outweigh the negatives:
Your customers will feel more confident about buying your product.
There is a lower bar (ie lower risk) to purchasing.
You cultivate trust.
You allow consumers to feel passionate about and fully "get" your product before buying.
Offering a customer satisfaction guarantee is one of the most customer-first policies that you can adopt. Consider adding some small feature of one of these customer service guarantee examples today, and watch your