Whether it's an extensive multi-week training course or just a brief instruction manual printed on your packaging, every business will offer some form of customer onboarding.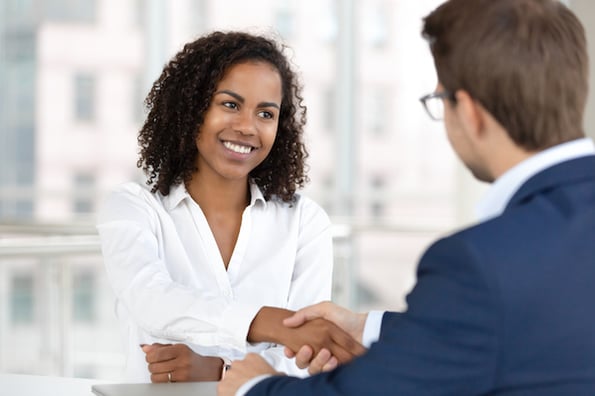 While it's tricky enough to convert leads into customers, you don't want your hard work to be lost because new users can't figure out how to operate your product. Onboarding programs walk customers through the basics of using your product and explain any fundamental features or services that make your company unique. This educational service ensures new users won't hit as many roadblocks early in their customer journey, avoiding friction that could potentially lead to churn.
If your company doesn't offer a customer onboarding program, it's never too late to adopt one. However, it's important to understand why they're so valuable to a business and how these strategies are changing over time.
That's why we curated the list below of customer onboarding stats you can use to learn more about these programs as well as why they're important to your organization.
20 Customer Onboarding Stats to Know in 2020
The Value of Customer Onboarding
1. 55% of people say they've returned a product because they didn't understand how to use it. (Wyzowl)
2. Companies that invest in customer experience initiatives typically see employee engagement increase by 20%. (McKinsey & Company)
3. 63% of customers consider the company's onboarding program when making a purchasing decision. (Wyzowl)
4. Highly-engaged customers buy 90% more frequently, spend 60% more per transaction, and have three times the annual value compared to other customers. (Rosetta)
5. Acquiring new customers is between 5 and 25 times more expensive than retaining existing ones. (Invesp)
Customer Onboarding Expectations
6. 70% of customers say understanding how they use products and services is very important to winning their business. (Salesforce)
7. 66% of adults believe valuing their time is the most important thing a company can do to provide a good online customer experience. (Forrester)
8. 74% of people will revisit your website if it's user-friendly and 50% of customers will stop visiting it if it's not. (Think With Google)
9. 68% of customers will pay more to work with a company with a good customer service reputation. (Gladly)
10. Over 90% of customers think that companies "could do better" when it comes to onboarding new customers. (Wyzowl)
Customer Onboarding Best Practices
11. 59% of customers value personalization over speed when it comes to customer service. (Gladly)
12. 84% of customer-centric companies focus on the mobile customer experience. (Vision Critical)
13. 97% of people believe video is an effective tool to welcome and educate new customers. (Wyzowl)
14. Experience-driven businesses see almost two times higher annual growth in customer retention, repeat purchase rates, and customer lifetime value than other organizations. (Forrester and Adobe)
15. 62% of customers want to communicate with companies via email for customer service. 48% want to use the phone, 42% live chat, and 36% "Contact Us" forms." (HubSpot)
Customer Onboarding Trends
16. Customers use knowledge bases more than any other self-service channel. (Forrester)
17. 74% of people are likely to switch brands if they find the purchasing process too difficult. (Salesforce)
18. More than 60% of US consumers say digital tools like websites, mobile apps, and live chat are their go-to channels for simple inquiries. (American Express)
19. 80% of people have deleted an app because they didn't know how to use it. (Wyzowl)
20. By the end of 2020, 81% of retailers will deploy omni-channel ecommerce platforms that support commerce across stores, mobile users, and the web. (Boston Retail Partners)
For more tips, read through these client onboarding best practices.