I'm no green thumb, but, I do know if you water a plant, it will grow. While soil and sunlight set the environment for life, the plant relies on water for growth. Businesses work in a similar way.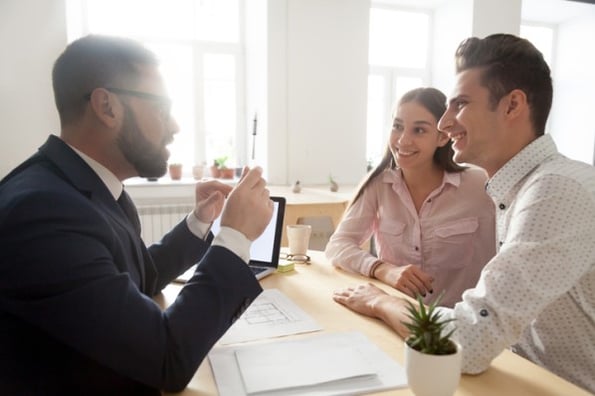 Employers and managers act as the soil, providing a foundation for the company. Executive stakeholders are like the sun, overarching and driving success from a distance. Finally, customers are like water. Without them, your business will shrivel up like my hydrangeas did this summer.
The best companies put their customers at the forefront of their focus. Regardless of the department, the entire organization is committed to customer needs and removing user roadblocks. By creating a company-wide effort towards their customers, these businesses effectively grow their customer base and achieve long-term success.
Let's break down how your business can develop a customer-driven growth strategy using the tips in the section below.
5 Tips to Build a Customer Oriented Growth Strategy
1. Select a growth strategy.
Before you can make your growth strategy customer-oriented, you need to determine a type of growth strategy. This will help you identify areas where you can create a more customer-centric approach. For small- to medium-sized businesses, there are five types of growth strategies.
1. Market Penetration
This is the simplest strategy and offers minimal risk. It involves selling more of your current products to your existing markets. You simply try to grow by increasing sales with customers who have already purchased from you.
2. Market Development
Another strategy is to enter new markets. You can accomplish this by opening stores in new locations, entering international markets, or opening an e-commerce store. Any of these options will help you access new demographics and expand your customer base.
3. Product Development
You can also develop new products to sell in addition to your existing ones. In fact, a product launch often brings in a lot of positive publicity. Customers are always looking for new trends and features and these products can help you attain repeat purchases.
4. Acquisition Strategy
Another effective growth strategy is acquiring or purchasing a competitor. This is a risk as you're investing a lot of money through an acquisition, but it can offer massive rewards by decreasing competition and combining strategies and products of another brand with your own.
5. Diversification Strategy
This strategy brings the largest risk. It involves developing new products and entering new markets. This doubles the work for companies as they must research potential markets while building new products. There's more room for error, but this can lead to a large amount of growth in less time if all goes according to plan.
2. Share your customer information.
Once you've selected the best growth strategy, you can start making it more customer-focused. Begin with spreading customer information throughout your organization so that all of your stakeholders are clear of your new objectives.
Customer service and support teams have access to a lot of important data about your customers. This information should be recorded into an online database that can be accessed by all members of the organization. This ensures that every team can learn more about what customers need and desire from your products.
3. Offer customer service training to all employees.
Every team in your organization will have its own unique training and onboarding. However, some training can be cross-functional and applied to every department in your company. This particularly relevant to customer service training.
If every new employee at your business begins with customer service training, they'll become more familiar with customer-focused strategies. So, when you implement a new growth strategy, they'll already have the customer's best interests in mind. Additionally, customer service training can help non-customer-facing roles become more familiar with user needs and understand the common behaviors of your customer base.
4. Don't forget about customer retention.
Some growth strategies, like market development and diversification, focus solely on customer acquisition. While it's great to open yourself up to new markets, it's also important to remember your existing customers.
Prioritizing customer retention will help you stay customer-oriented. After all, it ensures that you're not making one-time sales but rather cultivating loyal, lifetime customers. Remember that it can cost five times more to acquire a new customer than it does to retain an existing one. So, even if your strategy is focused on gaining new leads, you still need to create initiatives that tend to your current customer base.
5. Incorporate your ecosystem into your strategy.
Your customer-oriented strategy will be even stronger if it goes beyond your internal organization. Your external stakeholders -- suppliers, distributors, and partners -- should all share your goal of becoming more customer-focused. After all, it's impossible to achieve sustainable growth unless every step of the selling, buying, and delivering process is aligned.
You can also incorporate your customers into this step. After all, loyal brand ambassadors are incredibly strong assets for driving company growth. That's because word-of-mouth marketing stresses the importance of customer satisfaction and shows how much of the market stands by your brand.
To fully invest in this approach at your business, read about building a customer-centric culture.