Slack is the perfect platform for connecting with others -- especially for internal communication. Many companies use Slack as a messaging and file sharing app. Slack helps you connect with people in your organization -- whether they're two feet or two thousand miles away.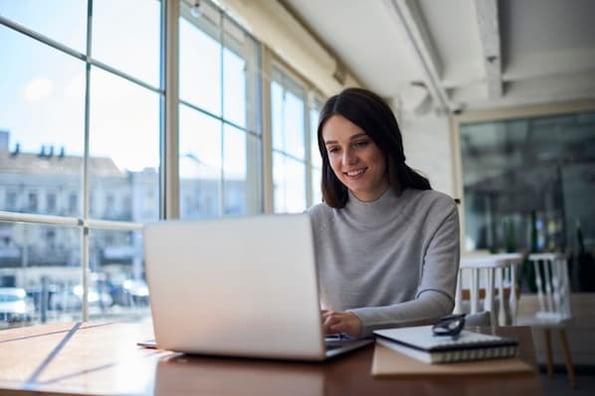 However, what many people don't realize is that Slack can also be used for external communication. Thousands of user-created Slack communities exist that allow people to virtually meet and discuss similar topics, from industry tips to job postings.
There are many Slack communities that have been created specifically for customer service professionals and their lifestyles. These communities are the perfect opportunities to learn trade secrets, swap stories, and grow your network.
Here are some of the best customer-service-related Slack communities available for you to join.
5 Customer Service Slack Communities Every Rep Should Join
1. Customer Retention/Happiness Slack
The description of this Slack community is, "We're a slack community of people who want to retain our users, and talk about product changes, marketing techniques, and anecdotes that have led to customer retention and happiness!" The Customer Retention/Happiness Slack is the perfect Slack community for customer service professionals looking to learn new tips and tricks for prioritizing customer satisfaction.
The community has several channels, including a general channel for communication about customer retention and happiness. There are also channels for informal discussions and for job postings. Overall, this community is a great place to meet fellow customer service professionals and learn from others. The skills learned in this group can be shared with your whole team to ensure a more customer-centric environment.
2. Buffer Community
Buffer is a company that offers a social media management tool. Since Buffer believes in the importance of connecting with others, it created its own Slack community called Buffer Community. The point is to provide a space in which like-minded people can collaborate on projects, discuss work-related issues, and build professional relationships.
The community is built for people who are interested in or already working in social media. This includes anyone from customer service professionals to marketers to heavy social media users. This is a great space for customer service reps to learn more about the growing use of social media as a tool to connect with customers and provide immediate customer support.
3. Support Driven
Support Driven is a Slack community of over 3500 members. These include individuals who are working in or enthusiastic about customer support. Along with the Slack community, Support Driven also publications, community-led initiatives, and professional events.
This Slack community is a great space to ask questions in a judgment-free zone. You can also feel free to share your own expertise on customer support while learning from others. Aside from being a place to collaborate with others on exciting ideas within the customer support world, Support Driven is also a safe space to talk about your not-so-great days in the workplace and make friends with people who get what you're going through every day.
4. CS Heroes
Customer Service Heroes, or CS Heroes, is another Slack community built entirely for professionals within customer service, support, and success. The name itself represents the attitude of the community -- that customer service reps are heroes within their organizations for being the frontline workers who directly interact with customers.
Similarly to the other customer service Slack communities listed above, CS Heroes is a place for people interested in learning more about customer service and success. Members can discuss new techniques, difficult case studies, and overall strategies for being the best possible customer service rep.
5. Workfrom
Workfrom is a global, online community created for remote employees. It's a great tool for finding new places to work remotely in one of 20 major and popular cities. Workfrom has a free membership that allows you to access its online guide and community, but a premium, paid membership gives you access to the Workfrom Slack community, as well.
Workfrom is a great Slack community to join if you are a customer service rep who works remotely. A position that may have once left you feeling disconnected can now open you up to a large network of individuals in the same situation. This community is a place to learn about opportunities that align with remote work, strategies for managing remote work, and exciting new locations in your area to try working.
For more information, read about how to set customer service goals next.