Data informs and influences every decision in the business world. As a result, data management platforms are critical to helping companies collect, curate, manage, and analyze data for maximum impact.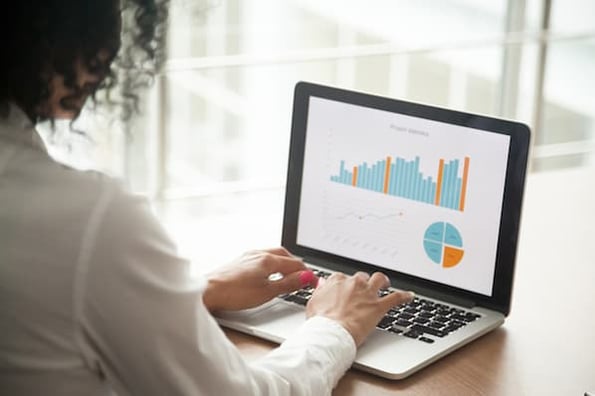 But what is a data management platform (DMP), and which offerings are available in 2023 to help streamline business operations? Let's dive in.
Table of Contents
What is a data management platform (DMP)?
A data management platform is a software system that stores, organizes, and interprets customer segment and ad campaign data from a variety of sources. These platforms are very useful for business professionals. Not only do they help to sort and analyze data, but also they give users insights about how to use the best possible marketing tactics.
The main purpose of a DMP is to help users better understand information about customer demographics and psychographics. That includes what draws customers in and persuades them to make purchases. Using a DMP helps businesses create campaigns that better suit their target segments, thus better allocating time and budget.
Next, let's review our picks for the best DMP software you can use in 2023.
The Best Data Management Platforms of 2023
Amazon Redshift IBM Db2® Hybrid Data Management Google BigQuery Lotame Data Management Platform Cloudera Data Warehouse Snowflake Adobe Audience Manager Azure Synapse Analytics SAP HANA Data Management Suite Oracle BlueKai
To help you make the most of your data, we've rounded up ten of the best DMPs on the market. Curious about what each one offers? Read on to learn more.
Amazon Redshift is a part of Amazon Web Services (AWS), a platform that provides subscription-based, cloud-computing services. In particular, Amazon Redshift is a fast data warehouse that simplifies the data analysis process.
You can set up and begin using your DMP within minutes, and even test out Amazon Redshift with a free two-month trial before jumping into one of their payment plans, which start as low as $0.25 per hour.
What we love: Amazon Redshift is a powerful DMP that lets teams easily collect, manage, and analyze data. In addition, this tool integrates with other popular Amazon offerings such as Amazon S3, AWS Glue, Amazon Quicksight, and more than 170 other services.
Pro tip: Many AWS services offer similar functions, meaning it's worth starting with Redshift and building from there to keep cloud spending under control.
IBM Db2 Hybrid Data Management gives you the opportunity to choose which database or data warehouse works best for your company. The software gathers and sorts data to offer you insights that can be accessed in private or public clouds.
IBM's DMP allows you to access your data and data insights at any time and place. It has embedded machine learning and data science. You can transfer information across other Db2 products and use the common SQL engine to allow for complex data management. The IBM Hybrid Data Management product starts at $650 per month.
What we love: IBM's Db2 is considered one of the most secure and scalable DMPs on the market. It also offers superior reliability and fail-over protection that helps ensure data consistency even in the event of a disaster.
Pro tip: IBM's Db2 is among the more expensive DMP options, meaning it's worth a cost/benefit analysis to ensure this platform is the right fit.
Google BigQuery is a scalable, enterprise DMP that helps data analysts work at an increased speed. There is no confusing infrastructure involved; the simple, familiar SQL helps analysts interpret data and make important conclusions without any hassle.
Google BigQuery also offers extensive capabilities in encryption and security to ensure your data can be automatically and efficiently recovered. No matter the number of users or the size of your data, you can quickly access and analyze information using this serverless software. Plus, Google offers a variety of pricing plans, including a pay-as-you-go plan of $5 per TB.
What we love: Given Google's massive presence and reach, it's no surprise that it makes our list of the top DMPs for 2022. With access to huge amounts of third-party data backed by Google's substantive cloud infrastructure, running queries and conducting analytics is easy with BigQuery.
Pro tip: As noted by Google, however, there may be situations where queries don't perform as intended, in turn costing more time and money to complete. To address this issue, the company recommends using its query plan and timeline tool to visually inspect queries and make necessary changes.
Lotame's DMP allows you to store, sort, and activate your data from many sources in real time. Its software makes it easier to understand your consumer base and, thus, create campaigns that are better suited to your target customer segments.
Lotame helps you make your data more actionable by collecting it from apps, social media, email, websites, online searches, campaigns, and more. In addition, you can compare your own data results with that of Lotame's third-party global data exchange, allowing you to hone in your insights to an even more selective segment. You can then reach your consumers on the right platform based on their usage and preference.
What we love: The Lotame DMP offers key benefits for data management, including end-to-end data unification and the ability to easily scale audience segments.
Pro tip: The Lotame DMP may struggle in presenting simplified data feeds and providing a consistent cross-device experience. So, when it comes to Lotame, purpose informs the purchase: If unification and scaling are your priorities, it's a good fit.
Cloudera offers a modern solution that meets the increased need for greater scale and analytics with data. Cloudera Data Warehouse works especially well for larger companies that need to share many petabytes of data with thousands of users, while still maintaining the utmost security.
Cloudera's software has a unique system and tools that are specifically made for design, operations, and more. Their platform encourages collaboration with self-service data that's always on demand. It's also accessible by employees of varying levels of expertise in data analytics, making for a more diversified experience.
What we love: This DMP combines Cloudera infrastructure and Hortonworks technologies to create a comprehensive enterprise data management service. Known for its in-depth, machine-learning (ML) algorithms, the Cloudera DMP is regularly rated one of the best on the market.
Pro tip: This platform is also known as one of the more expensive options available and doesn't offer the same log visibility as many of its competitors.
Snowflake is unique — which is fitting for its name — in its solution style: data management as a service. Snowflake enables an infinite amount of computing power for an infinite number of users to help you get the insights you need, regardless of the size of your business.
Snowflake's speed is top-notch; it can run an entire set of monthly reports in just 45 minutes when it used to take two to three days. It even has its own patented architecture that separates storage and computing to make for faster, uninterrupted analysis.
Snowflake can support unlimited concurrency due to the capability of its architecture to run multiple computing clusters at the same time without slowing down. Snowflake offers a variety of pay-as-you-go, upfront, and monthly pricing plans to meet your demand.
What we love: This DMP offers multiple advantages including multi-cloud support, the ability to run on Microsoft Azure, and strong security with SSO and two-factor authentication along with AES 256 encryption.
Potential limitations: Snowflake has a lack of support for unstructured data and no data constraints. While this means you never need to worry about having enough space, it also opens up the potential for overspending.
Adobe makes data analysis effortless with Audience Manager, a platform that transforms fragmented data into meaningful, actionable audiences. Adobe Audience Manager easily integrates with your entire marketing stack, which includes the Adobe Experience Cloud.
All of Audience Manager's core features, including custom data sets, are provided at no additional cost. The platform is transformed with the help of Adobe Sensei, Adobe's AI, and a machine-learning system. You can feel confident that you'll be given the flexibility you need to handle your data analysis however your company wants.
What we love: Audience Manager allows you to easily collect and analyze multiple data sources. Here you can have a central repository for your data needs.
Pro Tip: Two of the top concerns with Adobe Audience Manager are the lack of a free trial/freemium version and the learning curve required to make effective use of this DMP. Your team should prepare to invest time in training to unlock this DMP's full potential.
Microsoft's DMP is easy to install, configure, and integrate to fit your specific needs. AI and security are built into the Microsoft SQL Server 2017, which ensures that you can access reliable data at any time on the cloud. Transform your organization with the combination of data unique to your audiences and data from around the world.
Of the Fortune 100, 98 use Microsoft's SQL Server, making it an easy transition for any large business. You can guarantee that you're getting the lowest price per terabyte out of any other competitor in the industry. Your insights will be delivered at rapid speed using a unique combination of parallel processing and big data integration.
What we love: Azure Synapse comes with the key benefit of familiarity — with so many enterprises using both the Windows OS and Azure cloud, it's an easy transition to Synapse. The platform also includes robust support for structured, semi-structured, and unstructured data, making it a great choice for companies looking to maximize the use of multiple data streams.
Pro tip: Synapse may lag behind in its user interface, which lacks the customization options of other DMP competitors.
SAP HANA Data Management Suite helps reduce data sprawl by analyzing data at an increased speed and solving seemingly-impossible business problems about consumer audiences. SAP's data is trustworthy. This offers live data security, privacy, and analytics on real-time transactions.
Smart data integration allows for a unified look at your data that makes for a more simplistic process, as well as higher-quality data and integration of data from many sources. This product works in public, local, and private clouds, making for a seamless system accessible at any time.
What we love: SAP HANA helps you find structure and more insights in chaotic, big data. This makes it a great choice for companies dealing with massive amounts of data that require immediate action to maximize business benefits.
Pro Tip: It's worth noting, however, that hardware and ERP support for HANA is often limited compared to other DMP solutions. If you're looking for more guidance, this may not be the solution for you.
BlueKai is the leading DMP in the industry that helps organizations personalize their mobile, online, and offline campaigns for the correct audiences. Oracle BlueKai educates business professionals on the stages of the customer journey and how to target the right consumers at the right points in the journey on the right platforms.
BlueKai helps you increase the effectiveness of your campaigns by understanding which devices and environments your audiences are involved with. You can be sure to get rid of wasted attempts at engagement. Instead, you can focus on meaningful, hard-hitting impressions.
Your data is compared against billions of online and offline occurrences, and Oracle Truth Sets to maintain reliability and freshness.
What we love: Oracle's DMP offers solid uptime and reliability, as well as a streamlined user interface to help teams make the most of their data as quickly as possible.
Pro tip: The platform is more expensive than many comparable solutions, and IT support is sometimes inconsistent. Take these factors into consideration before you make a purchasing decision.
Delivering on Data Potential
Effective data management helps your company make the best use of critical information. The DMPs listed above can enhance management and deliver on data potential — if you've got the right tool for your needs. Consider a demo or trial before you implement your new data management platform across your organization.