Email support is arguably the most fundamental channel of customer service. At HubSpot Support, reps begin their careers by first taking email tickets before fielding phone calls. This is because email support is a flexible medium that's familiar for both customers and customer service reps.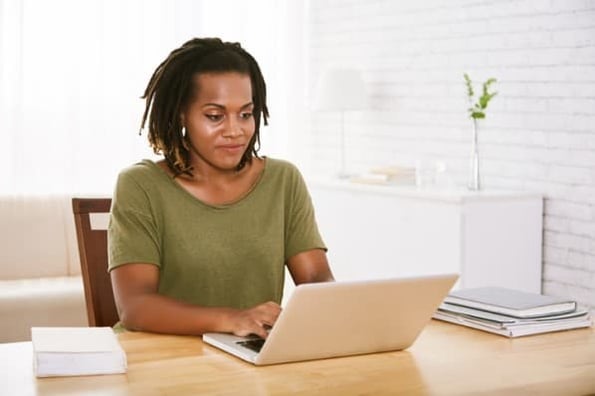 While phone and chat will provide your customers with quicker responses, email support is a user-friendly and less intense channel to communicate over. Many people prefer email over other support channels as its usually the most efficient communication medium. Customers can explain their questions in-depth and reps can take the time to write well-written and thorough explanations. Rather than gluing your customers and reps to a phone for an hour, both parties can work independently and provide updates to one another throughout the troubleshooting process.
The most effective email support teams have ticketing systems that manage their incoming traffic. These systems distribute incoming cases and reduce stress on your email support queues. Most companies rely on these ticketing systems to organize their email queues and ensure every customer's email is accounted for.
If your company doesn't have an email ticketing system, you should consider adding one to your email support offer. If you're not sure which software to choose, we put together a list below of the best email ticketing systems that you can find this year.
The Best 8 Email Ticket Systems of the Year
HubSpot
Jitbit
TeamSupport
xSellco eDesk
HelpCrunch
Paldesk
Deskun
Dimelo
If you want your customer service team to be at their best, then they're going to need the best customer service technology. Email ticketing systems are no exception to this, either. If you don't have a ticketing system, or you're looking to improve your current one, here's a list of the best email ticketing systems that are available this year.
HubSpot offers a help desk ticketing tool that features an all-in-one email ticketing system. Its ticketing system logs all customer interactions into one central location, making it easier for reps to see the status of opened cases. The system also alerts reps about status changes on tickets as well as the next actionable step to take in the case's workflow. On teams where reps are fielding 30+ cases a day, it's significantly helpful to have this type of clear interface that outlines their day-to-day workload.
HubSpot's help desk offer also includes ticket automation features which streamline customer service processes. It has a routing system that distributes tickets to reps as well as custom automation features that allow users to set up their own ticket workflows. This way reps can set up personalized ticket workflows according to the customer's needs.
Price: Free
JitBit is an ease-of-use email ticketing software that can get your email support team up and running in almost 30 seconds. It includes basic ticketing functions like email processing, ticket automation, and integration abilities. It also offers a cloud-based version as well as a hosted version to ensure a seamless installment for any type of business.
Additionally, JitBit's ticketing system includes free mobile apps that have just as many features as the desktop version. Reps can view and reply to tickets, search ticket queues, and assign and transfer cases all on the mobile app. This keeps your customer support team connected to your customers even when they aren't at their computers.
Price: $29/month
TeamSupport comes with a customizable email ticket page that's easily installed on your website. The page is built using a drag-and-drop builder which makes it simple for users to add and remove content. This way customer support teams can customize their ticket fields and obtain specific customer information when creating a new ticket
TeamSupport also has a neat visual support tool that allows users to embed a video or picture directly into the email. Reps can record troubleshooting steps onto a video file and send it through the ticketing system. This not only clarifies the recommended troubleshooting steps, but it also acts as a savable reference that customers use when they experience the same problem again. Customers prefer to solve problems on their own, and offering this capability further demonstrates your dedication to their success.
Price: $50/month
xSellco eDesk recognizes that its target audience is primarily eCommerce businesses. They understand that email traffic to these companies' support teams may be coming from many different contact points. So, it created a ticketing system that centralizes incoming requests to one unified dashboard. This setup helps service agents better manage high-volumes of service requests and create a better customer experience.
xSellco eDesk also includes an auto-translate function that can automatically translate messages on tickets. With this tool, support reps can work with international customers because there's no longer a language barrier that prevents communication. For smaller companies, this opens the door to an entirely new audience of potential leads that their teams can now communicate with.
Price: $69/month
On the surface, Help Crunch appears to be a standard email ticketing system. However, there are minor details in its interface that distinguishes Help Crunch from its competitors. For example, it color-codes tags to make it easier to visually determine the status of tickets. Customer support reps have a fast workflow and it helps to be able to look at and interpret things at a glance without having to slow down.
Another unique feature that Help Crunch offers is its internal notes tool. Reps can leave notes to one another on open cases to discuss how to best engage with the customer. This can come in handy when dealing with complex cases that may require the help of a product expert or customer service manager.
Price: $15/month
Paldesk is a free help desk software which includes a ticketing system that supports multi-channel support teams. Paldesk connects your email, phone, and chat tools together so that each channel can be monitored through the same dashboard. When reps need to follow up on chats or phone calls, these cases turn into email tickets that are stored on the same interface. That way reps have a consistent follow-up process for every request they receive, regardless of the support channel.
Price: Free
Paldesk can be connected with HubSpot too! Check out the integration here.
Deskun's help desk platform provides a wide variety of email ticketing features. These features include auto-replies, internal notes, and pre-written message templates. The software even comes with a handy snooze function that can turn off pesky alerts during your business's off hours.
The email ticketing system also includes tracking software that lets reps track the status of their sent emails. Reps are alerted when the email is delivered and again when the email is opened. Since email communication takes time between each response, knowing when to expect a response from a customer helps a rep determine their daily workflow.
Price: $2/month
Dimelo is European support software that includes an impressive email ticketing system. For example, it comes with advanced analytics that breaks down metrics specific to customer relations. This helps customer service managers identify trends in consumer behavior and make suggestions to other service teams, like product management.
Dimelo also includes a "one-click" customer record that stores user data for each customer that reaches out. When the same customer reaches out again, the card shows information about that person like their social profiles, ways to contact them, and a list of products that they've purchased from your company. Customer cards can also be connected to your CRM to pull in existing data about your customers.
Price: $10/month
Email support will continue to be a staple for customer support teams so it's important for your team to succeed when working in this channel. Investing in an email ticketing system is a great way to properly equip your team and create a better support experience for your customers.
For more technology that will improve customer service, read about different options for free help desk software.