Just how little do people trust advertising?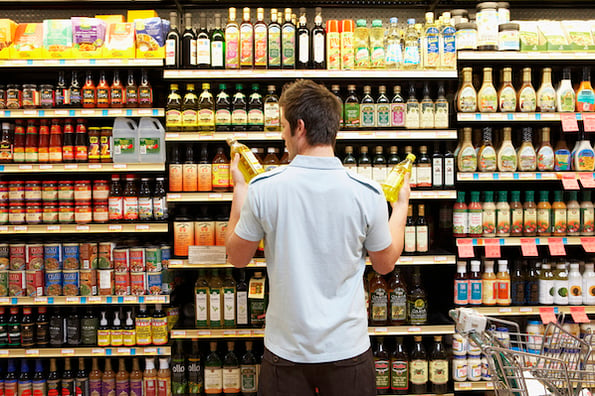 A 2019 survey from Nielsen found that outside of websites, most digital marketing tools have relatively low trust levels. Which means, as important as your marketing campaigns are to customer acquisition, most consumers will take these messages with a massive grain of salt.
In fact, 58% of North American consumers say they don't trust online advertising "much at all," even though most admit that advertising often provides them with information that helps them make buying decisions. This sentiment includes search engine results, banner ads, videos, and even messages that they signed up to receive from an email list.
On the other hand, 91% of consumers trust recommendations from people they know, and 70% trust customer opinions that have been posted online. Needless to say, there's a big gap when it comes to how people view paid online advertising as opposed to recommendations from a normal, everyday consumer.
As a result, it's more important than ever to incorporate social proof into your acquisition strategy — but keep in mind, this is one job that your business can't accomplish on its own.
The Power of Social Proof
Much of what makes social proof work is rooted deep in human psychology. The term "social proof" was first coined by psychologist, Robert Cialdini, as a way of describing how people respond when they don't know how to act in a particular situation. Rather than relying on their knowledge or intuition, they look to other people for guidance on what they should do.
Cialdini noted that this was actually part of the reason why so many TV shows would use a laugh track. By playing recorded laughter at the moments that were meant to be funny, viewers at home were more likely to find a joke or gag to be funny than if the same scene played without a laugh track. Several studies have backed up this assertion, despite seemingly endless complaints about laugh tracks being annoying.
Social proof is most powerful in situations when an individual is uncertain — like when they're making a buying decision. Our natural, comfortable response is to look at what others are doing as guidance for what we should do ourselves.
Additionally, while we tend to value the opinions of those who seem similar to ourselves, the more people share a particular sentiment the more powerful the social proof becomes.
In a sense, social proof plays off our desire to fit in. We want to make decisions that are supported by our peers and will help us be accepted by them. This doesn't just apply to how we behave in public — it also directly influences what we buy.
How to Generate Social Proof
Businesses have used social proof to sell their products and services long before it became a trending term. Ad campaigns with phrases like "Four out of five dentists recommend…" were a clear attempt at leveraging social proof.
These days, however, the customer is more likely to turn to their peers when deciding to buy a product or service that's new to them. In our increasingly digital world, that means looking at reviews on Google, Facebook, Yelp, and other platforms for recommendations.
Reviews have become so important to the buying process that BrightLocal reports 82% of consumers look at online reviews when researching local businesses, with the average person reading 10 reviews before they feel they can trust an organization.
But, while most customers consider reviews a trusted source of information, some aren't going to leave one unless you're proactive and request it. While 34% of customers have never left an online review, more than half of them said they would be willing to write one in the future — as outlined in the chart below.
If you're worried about annoying your customers by asking for reviews, research from KAHA shows this shouldn't be a concern. In its case study, the company helped a home service business send a series of emails asking for customers to leave a review. The first email was sent immediately after the interaction with the brand, the second was sent three days after the first email, and the final email was sent a full week after the initial communication.
The brand had previously gone two months without getting any reviews on any platform. However, this process helped it get eight new reviews across Google, Yelp, and the Better Business Bureau within five days of the first email being sent. In fact, the email sequence achieved a 38% response rate within the first 24 hours.
As this case study shows, customers who have had a great experience with your brand are perfectly willing to leave a review. All you have to do is ask.
Social Proof Best Practices
1. Devise a System for Collecting Customer Reviews.
Positive reviews on Google or Facebook can dramatically influence a customer's decision to buy from you — especially if you have a lot of them. In fact, the previously cited BrightLocal data suggests that most customers won't trust a business's overall rating unless it draws from 40 or more reviews.
Because of this, your first step for leveraging social proof should be devising a system for collecting reviews. Simple steps like claiming your profile on third-party review sites or adding a review link to in-store and digital receipts will help you collect more reviews across multiple platforms. Of course, an automated email request will also serve as a powerful reminder.
2. Publish Testimonials on Your Brand's Website and Social Media Accounts.
You should also incorporate social proof into your brand's online media. On-site testimonials can be particularly effective on landing pages, turning customer experiences into visually engaging elements on your website. You can also publish them to Facebook, Twitter, or Instagram, as testimonials and reviews are perfectly suited for your social media campaigns.
A testimonial could be as simple as a featured quote paired with an image of the satisfied customer. Or, you could take things a step further by transforming the testimonial into a video or case study. The image below shows one example of what a testimonial can look like.
Adding social proof to your landing pages and digital campaigns will be far more influential than a scripted marketing message could ever be. In fact, a case study for WikiJob found that simply adding a few short, text-only testimonials to its landing page increased sales by 34%.
3. Focus on Reviews That Highlight Specific Details About Your Company.
The more specific a review is and the more closely aligned it is to your messaging goals, the more effective it will be for your campaign. For example, WikiJob is designed to help job candidates in the United Kingdom prepare for interviews and aptitude tests. One of the testimonial quotes it promotes is, "Almost a carbon copy of the real aptitude test" — a highly valuable review that demonstrated its worth to potential customers.
This is something to consider when you solicit customers for feedback. Asking them to share specific details about what they liked about their experience and you'll obtain information-rich reviews that are more persuasive and convincing.
Using Social Proof for Successful Scaling
While customer feedback helps you improve products and services, it's also a very powerful acquisition tool. As you teach your team to prioritize social proof, you'll collect marketing materials that are far more convincing than any scripted advertising campaign. By leveraging the testimonials of those who have already used your business, everything else your brand tries to communicate will be that much more effective.
For more ways to leverage customer reviews, read this guide to customer acquisition.