If the last decade was about adopting new apps for your business, the next decade will be about creating stronger integrations between them.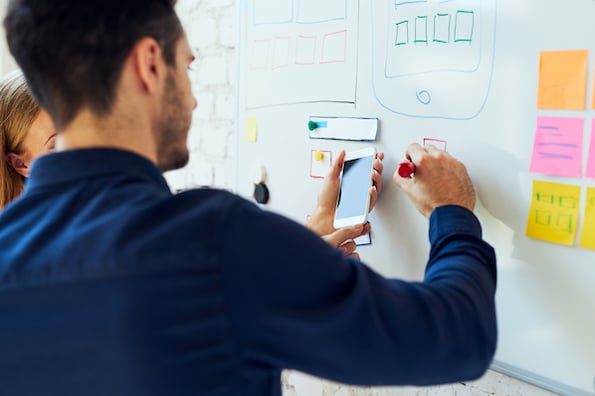 With the huge number of SaaS (Software as a Service) out there, finding a solution is the easy part. More difficult is managing a growing variety of apps and the rapidly multiplying data inside them.
The average employee uses at least eight apps, which means a lot of tab switching and wrangling with data distributed between places. More businesses are regularly facing data challenges such as:
Keeping data synced across multiple apps
Maintaining clean data
Removing inaccurate or corrupted data
Adhering to data protection regulations
Avoiding productivity and cost inefficiencies
The solution is not to stop adding SaaS, but to find that one app that enables all your other apps to work together.
This is where iPaaS, or Integration Platform as a Service, steps in. With iPaaS, every business can create an aligned, collaborative, and integrated tech ecosystem with clean and reliable data in every app.

What is iPaaS?
iPaaS (Integration Platform as a Service) is a cloud-based platform that connects various applications, systems, and technologies without the need for hardware or middleware.
It connects otherwise disjointed applications to connect contact data across an organization and provide a single source of truth in all apps.
One of the best things about iPaaS is that it's delivered as a service. You simply subscribe to the platform, choose the apps you need to connect, customize your field mapping, and let the platform handle the rest. This includes data governance, new feature updates, and security patches.
The Evolution of iPaaS: Solving the Gaps in the Cloud Boom
Research from Gartner shows that iPaaS has been one of the fastest-growing enterprise software market segments since they began tracking it roughly eight years ago.
The global iPaaS market is now estimated to be valued at $1.9 billion in 2020 and expected to rapidly scale to $10.3 billion by 2025, according to Vynz Research. But when did this all begin?
iPaaS emerged in the late 2000s out of necessity. After the explosion of cloud computing, businesses of all sizes needed to deal with the lack of connectivity between the SaaS apps and cloud-based data.
Boomi claims the title for the first iPaaS in 2008, developed as a more accessible "successor" to ETL (Extract, Transfer, Load) — a frequently used data integration method that pulls data from multiple sources and stores it in a target database. ETL is a predictable and advanced solution designed for IT departments, but iPaaS is a flexible low-code or zero-code alternative that's accessible to anyone.
iPaaS developers realize that although the SaaS tools we're using to power our businesses have got more powerful, many of these apps solve a very specific problem. Like shopping in a penny candy shop, organizations can pick and choose their perfect mix of best-in-breed tech to fit their exact preferences.
However, these apps evolved in silos. Data is collected and stored in a unique way and isn't designed to play nicely with the other apps in your business.
After creating your perfect stack, problems will kick in if you leave your apps as disconnected islands of data. Data silos are kryptonite for all shapes and sizes of businesses: not only do they prevent effective collaboration, but they can also skew your reporting to make data-driven decisions impossible.
Effective business operations depend on eliminating silos by connecting the dots between apps. This is where iPaaS thrives.
With best in breed apps plus integration, your organization can nail the recipe for an effective and aligned stack that powers your business growth.
An iPaaS for Every Type of Business
iPaaS isn't a one-size-fits-all solution, but every type of business needs to be thinking about data integration. Not just the big guys. In fact, the sooner you adopt an iPaaS solution in a business's journey, the better.
As a general rule of thumb, the more apps you have in your business, the more you need integration.
Many small businesses start connecting their apps with integrations offered by their SaaS apps. These are easy to set up, but they tend to be limited to the most common use cases. Data usually only flows one-way, and there's not much scope for customization.
Bringing in a third-party iPaaS solution to do the heavy lifting solves these problems, and it's becoming much more common for businesses of all sizes.
With one integration platform, an organization can connect the dots between their CRM, email marketing app, customer support software, accounting platform, and other key apps having different teams aligned.
Enterprise integration platforms include MuleSoft and Dell Boomi, but a better fit for small and mid-sized businesses are easy-to-use integration platforms like Zapier that have made iPaaS more accessible, no matter the budget.
The Future of iPaaS
Next-gen iPaaS will see even more scope for advanced integration, intelligence, and customization. But another huge shift will happen as iPaaS becomes a staple part of the stacks of small and mid-size organizations.
Here's what we see on the cards for iPaaS as it continues to evolve:
Accessibility: iPaaS is becoming more accessible for every type of business. The average small business is using up to 40 apps, and this only increases with scale. To stay on top of all this data, it's important to get integration right from the beginning with an easy-to-use, zero-code iPaaS.
Popularity: iPaaS will become an essential line on the budget for organizations of all sizes, just like CRM or accounting software.
Total alignment: Rather than adopting iPaaS for a single department, it will be implemented for full alignment of an organization, bringing together sales, marketing, service, and operations data.
Intelligence: Organizations will leverage iPaaS to combine and centralize their reporting data from all sources and create a single source of truth for data-driven decisions.
Internet of Things (IoT): By 2026, it's forecast that there will be more than 64 billion smart gadgets, or IoT devices, installed around the world. As advanced iPaaS enables enterprises to create data integrations between sensors, devices, and enterprise systems, these gadgets will become even smarter as they automate more processes and data exchanges.
Personalization: With more SaaS apps connected to iPaaS providers every week, the scope for a highly personalized integration strategy that enables organizations to pick and choose their favorite apps and make them work together will keep getting easier.
Artificial intelligence (AI): Bringing together multiple data sets fast is an essential part of AI, and iPaaS will be a key part of making AI more accessible. A survey by Dynatrace of Chief Information Officers (CIOs) predicts a shift in integration management to adopt artificial intelligence to cope with the growth in IT complexity.
Keep Your Business Up-to-Date With iPaaS
As business tech stacks are evolving, integration is becoming less of an afterthought and more of an essential component of any smooth-running organization.
iPaaS has become a game-changer by enabling businesses to adopt best-in-breed apps and use them together in ways that were previously impossible, while maintaining clean and centralized data for seamless decision-making.
As iPaaS evolves, enable your organization to grow with it by creating a flexible integration strategy. This means choosing an iPaaS solution that fits your budget and tech knowledge, creating a strong sync between your apps, and setting the groundwork for your current and future data to flow across your organization.