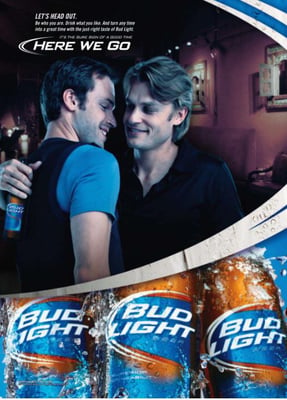 MTV Networks' Logo TV recently celebrated its 10th anniversary by releasing the Top 25 Trailblazing Companies list, honoring brands that have advocated for the LGBT community through marketing and advertising.
More and more brands have made it a priority to promote inclusivity and diversity in their brand messaging, and a survey from Google reveals why it's good for business. Consumers under the age of 34 say they'd be more likely to buy repeatedly from an LGBT-friendly company, and 54% said they would choose a equality-focused brand over a competitor.
In addition, LGBT consumers control an estimated $884 billion in buying power, and 71% are more likely to buy from a brand after seeing an equality-themed ad.
Check out Logo's full list here, and review the top 11 most-LGBT friendly brands (there was a tie for the #10 spot) and how they are advocating for the community in their advertising below:
1) Google
2) Johnson & Johnson
3) Wells Fargo
4) Marriott
5) Gap
6) E&J Gallo Winery
7) Anheuser-Busch
8) Hilton Worldwide
9) Coca-Cola
10) General Motors
11) Unilever
Featured image via Logo.