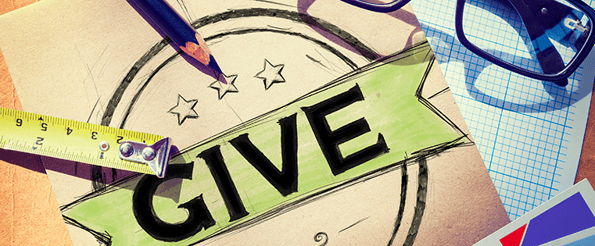 For the past nine years, redpepper has taken two days away from client work to participate in the national CreateAthon, part of Pro Bono Week. For 24 hours straight, we create advertising deliverables for local nonprofits to provide them with whatever they need to increase recognition and in turn, donations. It can seem like an odd thing for an advertising agency to do -- staying up all night and essentially losing two work days of client time -- but this shared experience has proven invaluable to the team and our culture for a multitude of reasons.
Here are just a few reasons to consider giving back as a team:
1) An opportunity to give back locally.
A unique set of skills lives within advertising agencies. Those skills are often used to provide deliverables for large companies with big budgets, but nonprofits spanning the globe often have to rely on word of mouth to drive volunteers, donations, and even to gain recognition among the groups that they have been created to help. These organizations have no shortage of passion for their missions, but they need help telling their stories. As creatives, we can do something about that by taking just a little bit of our time to help the underdog nonprofits that are helping to strengthen our communities.
On top of the warm fuzzies that come with helping our cities, there is a distinct morale boost that takes place when organizations come together to do good. You can make an even bigger leap in morale by making the nonprofit selection a team endeavor. When the charities are close to your employees' hearts, the company bonding will be even stronger. Strong storytelling can have a profound ripple effect on the donations and support these nonprofits receive for years to come, so be sure to check in with the organizations you have worked with, and let your employees know how the nonprofits they care about are doing.
2) The time to flex teamwork muscles.
Teamwork is a cornerstone of great creative work, and as agencies, we must strive to build cultures where working well as a team is encouraged. We all know the old saying "too many cooks spoil the broth," and it can definitely ring true. The larger a team is, the more difficult working together gets. We generally pick 4-5 nonprofits to work with and split our entire workforce evenly between those projects, so teams can be quite large when compared to normal client teams.
With these large projects, employees get to partner with co-workers who they may not have worked with in the past. Over the course of 24 caffeine-fueled hours, employees make new bonds and connections. It's a huge win for the company culture that we spend so much time building.
3) A test of skills against the clock.
CreateAthon works for us much like the hackathon does for the tech community. With a ticking clock, we divide into teams, and set out to create something new. As advertisers, we may not be pitting teams against each other in competition, but the idea is the same.
As we countdown to our temporary clients arriving for their deliverables, employees go through a process that would otherwise take a lot longer to complete. In just 24 hours, teams must take their deliverables from ideation to creation, testing creativity, time management, teamwork, and production skills -- not to mention photography, editing, graphic design, videography, and any other skills that the project may call for.
Over the years, CreateAthon has become a beloved day on our agency's calendar, but the pros of the day mean so much more than the good vibes we feel from helping the community. Taking hours away from client work has actually strengthened our team, boosting morale, creativity, and teamwork well after we've all caught up on sleep.