Most agencies think about growth through a narrow lens: add more clients and more reputable accounts.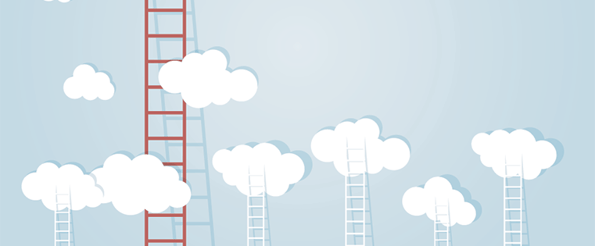 But this approach means that with every new client you also add more overhead and more people.
The smart way to grow is to "tighten up the ship" -- you need to implement processes that improve your overall profitability and stability. Through this approach, you can ensure your agency is set up to take advantage of current and future growth opportunities.
We surveyed more than 300 HubSpot Agency Partners to determine what sets apart the most successful inbound marketing agencies. We wanted to see if the implementation of certain business practices would correlate with growing, stable, and productive agencies.
You will need a basic primer on the HubSpot Agency Partner tiers to understand the charts in this piece. Agency tiers are based on monthly recurring revenue (MRR) and annual sales. As Agency Partners bring on more retainer-based income and annual sales, they move up from Silver to Gold to Platinum to Diamond.
Silver: $2,500 MRR + Annual Sales
Gold: $4,500 MRR + Annual Sales
Platinum: $15,000

MRR + Annual Sales

Diamond: $40,000

MRR + Annual Sales
Check out the below 11 things that reveal what high-growth agencies are doing to fuel their expansion and success:
1) Set Growth Goals & Review Them Frequently
Do you know how much your firm has grown during the past quarter, the past year? Agencies that outperform their peers set benchmarks and growth goals. They align their sales and marketing teams, and they know how many leads they need to generate each month, quarter, and year to meet their sales targets.
Implement a service-level agreement between your marketing and sales teams, and set up reporting and regular meetings to review your progress each month.
As you can see below, 59% of Platinum Partners have a deep understanding of their leads, conversion rates, and targets.
2) Set Up a Sales Process
Agencies without a defined, repeatable sales process face a few different problems. They feel that every new business opportunity is essential for the financial health of the firm because they quite frankly have no idea how well their sales team is doing. They fail to properly research and qualify potential clients, resulting in clients who waste the agency's time, use up resources, and churn.
Your sales process should:
Outline the stages of the sales journey
Mirror the buying process
Define each stage as a step towards more commitment to your agency
Be shared with both the marketing and sales team
3) Focus on Upselling and Renewing Retainers With Existing Clients
As outlined in the chart below, a major opportunity exists for agencies to create a defined process for upselling and renewing client retainer accounts.
While spending all your energy and resources going after new accounts might be more exciting, it's more profitable to retain your current clients. Be consistent about polling the happiness and satisfaction of your current clients to identify issues that might become more serious problems in the relationship. Plan for renewing the account months in advance, and use your monthly reporting to emphasize the value your agency is providing. Propose new projects, and showcase the ROI of continuing down the current path or even expanding the relationship.
4) Understand Their Cost of Customer Acquisition (CoCA)
If you invest in marketing your agency through blogging, social media, tradeshows, conferences, or other avenues, you need to know the average amount of sales and marketing expenses you invest to acquire a new client. And if you do this by channel, you can better understand what platforms could garner a larger investment.
To find your CoCA, total your sales and marketing costs, including salaries, and divide this by the number of clients acquired.
You should also consider finding out the lifetime value of your clients.
As you can see in the below chart, only 23% of Silver Partners know their CoCA, while 33% of Platinum and 100% of Diamond Partners have defined this metric.
5) Track Their Time and Work to Improve Productivity
Agencies can't create more hours in the day, so they need to be as productive as possible with their time, especially if they bill by the hour.
While timesheets are on no one's list of favorite things, they are a necessary evil. It will help you determine the profitability of your work, and it will keep you ahead of hiring issues.
If you are looking for a time tracking tool, check out this list.
6) Defined a Sales Forecasting Process
Implementing a sales forecasting process allows you to make better decisions about the short- and long-term needs of your agency. Can you invest in a new hire? Do you want to move to a different location? Do you have the discretionary budget to invest in training for staff?
You can't do this haphazardly. You need a formal process to clearly see results so you can remove barriers from parts of the process.
Consider tracking:
Introductory calls
In-person meetings
Discovery sessions completed
Proposals sent
Contracts won
As you can see below, 34% of Gold Partners have a written, established sales forecasting process in place, while only 17% of untiered Partners have this.
7) Predict Hiring Needs Based on Future Sales Targets
If you've ever come to the realization that you needed a new content creator, designer, or developer yesterday, then you understand the struggle of hiring someone on a timeline. Finding the right person can take a month or a year. And you don't want to make the mistake of investing in someone who just fills an open seat. It costs time to get a new employee up-to-speed, not to mention the immediate need causes current staff to be overworked and overwhelmed.
If you can forecast how much new business you will be bringing in the door three months or six months in advance, you can begin the interview process, wait for the right candidate, and prevent employee stress.
8) Invest in Financial Management Software
While agency owners might be in the business of creativity, they are still running a business. Sound financial management is a key part of this -- no matter how much Excel spreadsheets might scare you.
Unless you understand your gross profit, overhead, cost of salaries and employees, profit margins, per project profit, utilization rates, etc., you cannot possibly understand the health of the company.
If a large percentage of your work is project-based, this becomes even more important.
While a large percentage of untiered Partners do have a financial system in place, 100% of Platinum Partners use a financial management program.
9) Created a New Client Onboarding Process
As you can see in the chart below, agency growth aligns with the implementation of a client onboarding process. Without a process that helps to streamline onboarding and focuses on getting a few wins in during the first few months of the relationship, the client can become disillusioned and dissatisfied with her new agency partner.
You can learn more about setting up a process by downloading our ebook The New Client Kickoff Playbook.
10) Established an Ideal Client Profile
Focus is the key to growing your client base and the size of your accounts. You need focus in terms of positioning, but you also need to know who your best client is.
What services do they buy?
How did they find your agency?
How much do they invest in marketing each year?
What size is the company or the marketing team?
What industry do they work in?
You can learn more about creating buyer personas here.