What does it take to create a memorable, remarkable agency brand?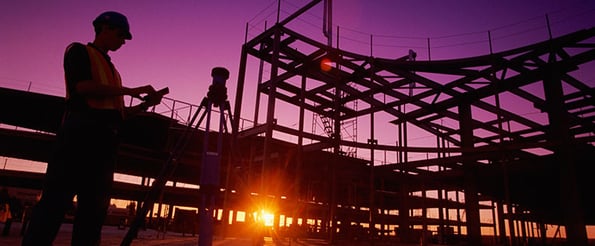 Can you rely on the founder? Should you put your efforts behind the style of a creative director?
A brand is about much more than one individual or a specific look. It's all the little things, the small decisions, that add up. It takes committment and a proactive approach. After all, you either define your brand or others will do it for you -- and you may not like the results of the later.
We asked a few agency executives what it takes to build a strong agency brand. Here's 14 ways to approach it:
Have a POV
The key to having a strong agency brand is to have a POV and stand for something. Then, at every opportunity, you must defend it.
- John Winsor | Victors & Spoils
Create a Clear Philosophy
For us here at David&Goliath, it all starts with having a clear philosophy and living it 24/7. We are an agency with a challenger mindset, designed to inspire our people and our brand partners to take on goliath challenges knowing they will be better off for it. We adhere to a one-word philosophy called Brave. And we use it as a filter for everything we do -- starting with the people we hire. We seek out like-minded people and clients who believe that being Brave in life is just as important as being Brave in business. This one-word philosophy is the undercurrent for our culture, and it enables us all to live our brand on a daily basis. Because only when you live your brand can you ask your client partners to do the same.
- David Angelo | David&Goliath
Learn the Do's and Don'ts
Agencies are a commodity, with most struggling to differentiate. What is done daily for clients is a challenge to apply to one's self. Here are some quick do's and don'ts.

Don't:

Make your Creative Director your CMO.
Assume your Creative Director is your CMO.
Confuse PR with brand building.
Overly focus on awards.
Have a website that is updated three times a year.

Do:

Leverage client testimonials and their business results.
Recognize all forms of creativity within your agency.
Provide a stellar work environment.
Have a compelling point-of-view.
Celebrate and promote the profession not just your agency.
- Jeff Swystun | Swystun Communications
Promote Your Value
Twenty-five years ago when I started working in marketing, an agency's brand was largely defined by its creative output. How striking was the work? How many awards had the agency won? This was all fairly subjective.

Now, with the focus on results via actionable analytics, agency brands are more tightly aligned to what a given firm delivers. Creative and strategy are still vital to an agency's brand, as is having the kind of culture that fosters great thinking. But carving out a unique positioning is now tied much more directly to the business value being supplied. That is far less subjective. To create a strong agency brand, it's necessary to tell a benefits-based story. Just like a client's marketing strategy, the emphasis should not be on "features" (e.g. we have digital expertise), but on the value of working with a given agency (harnessing big data for valuable insights, for example).
- Chris Meyer | GPJ
Focus on Your People and Purpose
Without question, a strong agency brand is made up of the company's culture, talent, and unique offering in the marketplace. We have an amazing roster of client partners who depend on us to deliver powerful ideas to move their business forward. We believe our success stems from not losing sight of our own purpose and by nurturing a fun, yet focused culture that inspires our people to create and solve problems. It's this fundamental and guiding belief that will allow an agency to stay true to who they are, attract top talent, and will ultimately lead to a stronger brand over time.
- Duff Stewart | GSD&M
Stay True to Your Principles
The key to building a strong agency brand are the same principles that go into building a strong client brand.

It starts with a deep understanding of who you are, what you believe in, who you are for, and as importantly, who you are not.

Then, you need to be true to those principles in how you behave in all aspects of the business. This is what gives an agency brand true meaning and ultimately, leads to inspired work that is reflective of the brand.

At Argonaut, it starts with our name. It was more important for us to have a name that reflected who we are and who we're for than it was for us to have our names on the door.

We've always been drawn to people with a sense of adventure. So we re-engineered an advertising agency to serve those curious, courageous risk takers.

This has served as a great filter for the kind of people we hire and the types of new business opportunities we choose to pursue.
- Jordan Warren | Argonaut
Be Recognizable
For almost a century, Lowe Campbell Ewald's brand was rooted in our history of Detroit and a major automotive client. Today, we are an agency with a new future, no longer rooted in one place with one dominant client. We have recast our agency to be what we wanted it to be -- global, diversified, and innovative -- by capitalizing on our strengths, our DNA, and the work we do on behalf of our clients.

The key to building an agency brand is to differentiate. Know what you are good at and what your strengths are and to do it better than anyone else. You infuse that differentiation with personality and attitude.

Then, spread your brand with your people. The chemistry, connections, and relationships they have within their own networks helps spread your agency's brand.

The true test of a great agency brand is when people know it's your work without ever having to say it.
- Angela Zepeda | Lowe Campbell Ewald
Know Your Reason For Being but Be Flexible
There are three keys to building a meaningful and effective agency brand.

Mean it: Don't just decide what your agency stands for, KNOW it. It's the reason people go to work there. It's the spark that attracts clients. It's why you get out of bed every day. Then articulate it in a simple and actionable way.

Indoctrinate it: Talk about your brand effusively, with your team, clients, friends, and family. Post it on your website and your walls. Create walking billboards with your staff and your work. The most powerful brand means nothing if people aren't exposed to it.

Be flexible but grounded: Times change, and we need to change with it, along with our approach to business, clients, and trends. Be flexible with the expression of your agency, but always stay true and firm to the meaning and purpose -- the core and soul your agency is built on.
- Rachel Spiegelman | Pitch
Inspire People
As basic as it sounds, it rings true. A brand is only as good as its people. And people are only as good as they're inspired to be. At the core, it is essential to have a thriving agency culture, one that is focused on nurturing and developing talent both professionally and personally. At MEC, we are committed to investing in and growing our people's careers. We do this by offering distinct learning opportunities that encourage new ways of thinking and behaving to help our people achieve their greatest potential. With people who grow, clients grow; and when clients grow, real change can occur across the industry.
- Marla Kaplowitz | MEC
Be Authentic
Be true to yourself. Authenticity is a brand's most attractive quality, and agency brands are no different. For us, that authenticity comes from the city we're based in. Seattle has birthed some of the world's most amazing cultures -- from music to food to technology. And we're inspired as much by its natural beauty as we are by its creative, entrepreneurial, and innovative spirit. It's a living mash-up that provides a unique perspective, approach, and thinking. Like Seattle, we're innovative, yet grounded; relaxed, yet rigorous; urban and outdoorsy; mature, yet fun; gritty, yet polished; creative, yet responsible. And the people and brands we attract share that spirit.
- Jason Sullivan | Publicis Seattle
Build Belief
Start from within and build a 'cult of belief.'

We make it clear what we believe in with our TRAILBLAZERS -- our tenets for doing business. We send them out on every new employee offer letter. We preach them at our annual agency retreat. And then we hear them being used to make a point in our hallways.

We are unwavering on our policy: NO SHITHEADS. Everyone is expected to have a passionate POV. No one is allowed to be an ass about it.

We follow our mission: BE UNFORGETTABLE. It keeps the bar at a ridiculously high level, and we take turns urging each other to reach it.

People don't come to work with us; they come to join the 'promise of an experience.' And that's what a brand is all about.
- Steve Red | Red Tettemer O'Connell + Partners
Be Distinct
Building a strong agency brand is no different than building any other brand. It's about building a community, driving awareness, and being top of mind where people are consuming content (conferences, publisher sites, SlideShare, news/media, key opinion leaders). It could be the type of work you do or a particular service you excel at. It's about being distinct and standing out. We all know Nike's "Just do it" and Twitter's blue bird. What is your mark? What icons make up your agency brand? Putting things out into the world that people use and reference helps. It's why agencies are putting so much thought into their own content marketing these days.
Peter Sena II | Digital Surgeons
Chase Greatness
Agencies with strong brands tend to see them manifested out of a specific melding of elements. The best agency brands are built by strong leaders and coalesced around a core vision and purpose -- a reason for being -- that transcends work, people, and culture but deeply dictates the way they're all developed. Once work is created and culture is grown, agencies with a central purpose begin to become recognizable within the industry. This is when strong brands are born.

Today, Motive is not the same as it was when we opened: we create better work across an evolved set of capabilities and for a wider array of clients. But our resolve for 'chasing greatness' has remained unchanged. Motive hasn't always been what we are, but we have always believed in what we want to bring to the world -- and that is the foundation of our brand.
- Matt Statman | Motive
Discover What's Uncomfortable
Traditional thinking takes you to all the right places -- amazing talent, great client brands, award-winning work, and ... ping-pong tables. All of which are important to building an agency brand, but none of which happen without something else happening first -- something bigger but less conventional. For us at the community, that something else is a culture grounded in the uncomfortable. Not 'this chair is hurting my back' uncomfortable but that restless feeling that the world around us is changing by the tweet and that we must grow and change with it -- chase it even. It's critical to foster a culture that doesn't settle, one that never stops questioning and encourages everyone to challenge the comfort of now and to constantly crave more. I believe that the best thinking is born from this hunger and that the best brands are built from it.
- Luis Montero | the community