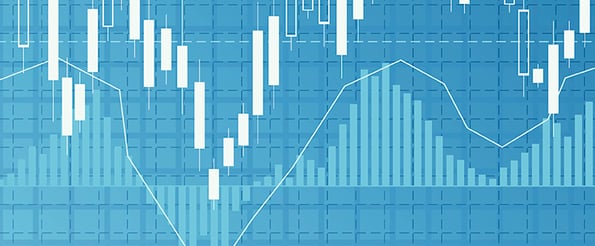 This week, Mary Meeker, a partner at Kleiner Perkins Caufield and Byers, released her annual Internet Trends report. It's the 20th edition in a series spanning back to 1994 -- the year Yahoo launched and three years before the Google.com was registered.
This year, the report reveals not as much about how the internet has changed, but how mobile is changing the internet. The services we use to buy our homes, rent cars, order food, get a hotel room, and shop are inherently mobile.
In addition, she also highlighted how the internet has changed the way we work. Freelancers and on-demand workers are a growing segment of the workforce -- up to 34% -- and this flexible workforce has fueled the internet-based service economy. Etsy, Uber, and eBay provide a platform for a person to become a business.
Internet growth rates might be slowing down, but the re-invention of how we use the internet is accelerating.
The deck is an impressive 197 slides, and while the entire presentation is worth a read, we've selected the most interesting stats and charts that highlight how the internet is changing:
Overall Internet Usage Growth Is Slowing, But Mobile Video is Accelerating
Consumer internet usage growth rates have slowed down -- up 21% in 2014 versus an increase of 31% in 2012. This slow in growth is also reflected in mobile internet usage.
But global video usage rates continue to accelerate -- both for internet video and mobile video. Video accounts for 64% of internet traffic, and mobile video traffic accounts for 55% of all mobile traffic, which is an increase from 50% in 2012.
Mobile Usage Has Outpaced Desktop
Usage of mobile devices is increasing while desktop use remains stagnant. People now spend 2.8 hours accessing digital media using a mobile device, while only 2.4 hours a day using a desktop or laptop computer.
Ad Spending Doesn't Align With Media Consumption
The amount of time people spend consuming media to the advertising spend is disproportionate in some areas such as print, which has a ratio of 4% consumption time to 18% ad spend. On the other hand, 24% of media consumption is spent on mobile, but media spend only accounts for 8% of total internet ad spending.
Internet Ad Spend Is Down
As we saw in the above chart, mobile advertising is an opportunity brands need to take advantage of while the market is still maturing. Mobile ad spend saw 34% growth over the previous year, while desktop ad spend only grew by 11%. However, overall internet ad spend is declining.
Vertical Viewing Is In
Vertical viewing accounts for 29% of view time, up from 5% in 2010. This trend is a reflection of the rise in popularity of mobile video consumption on social platforms such as Snapchat. The ephemeral social sharing site has even asked advertisers to use vertical videos, as these are viewed to completion nine times more frequently than horizontal videos.
Visual Content Is King
Marketers looking to target and engage with millennials or Gen Zers and have not invested in visual -- either image- or video-based communication -- should pay attention to the below chart. Usage of Facebook and Twitter for those ages 12 to 24 has decreased, while usage has increased on platforms such as Instagram, Snapchat, Pinterest, and WhatsApp. In addition, teens value Instagram above all other social networks.
Pinterest Isn't Just for Women Planning Weddings
Pinterest is gaining traction with men. Pins related to cars and motorcycles saw a 118% growth rate, and men's fashion pins were up by 96%.
Industry-Specific Opportunities Exist
There are still sectors that are in their internet "infancy." Opportunities in the fields of education, healthcare, and government exist, and companies in these industries could reap the benefits of making more information and services available online.
View the full Internet Trends Report below: