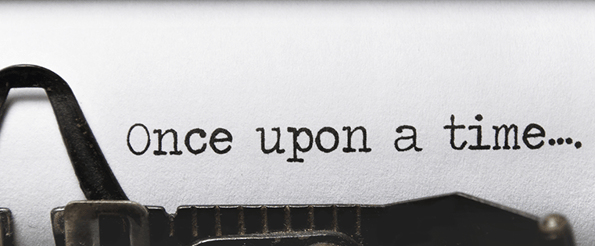 You need clients to have a business.
But there are days when you think of this as a necessary evil. Yet again, you're considering if you could actually fire that one client.
Most of these frustrating interactions -- the ones that can leave you feeling angry or simply defeated -- are during the review-and-approval process. Your client wants one thing. You, sadly, do not have super powers. Creating a high-resolution version of that scanned photo is just not something you can do.
So let's have a little fun -- at the expense of your clients -- and relive what it's like (with some exaggerations of course) to get a project approved by your *favorite* clients.
Once upon a time ...
A contract is signed. It's the start of new and exciting relationship with a client the agency had been pursuing for two years.
The agency conducts interviews, spends hours pouring over research, and eventually writes an insightful -- one might even call it brilliant -- creative brief that outlines the goals, timeline, and strategy.
The agency sends the creative brief outlining their ideas for a logo redesign that will unleash the brand's innovative personality.
The client is beyond thrilled.
"Now this is a great creative brief -- the best one we've seen. You really captured what we are looking for in this redesign. We're so thrilled we are working with this agency. We CAN'T wait to see what they come up with."
The agency mocks up three different concepts. The creative team presents these to the client in a formal meeting.
The client seems thoughtful, yet impressed.
The client wants to "think on it" and get back to the agency.

The agency knows the client just "loves it" but is keeping a good poker face.
The client team gets back to their office.
The client team drafts an email explaining exactly what they want.
The agency reads the email ...
"We like what you did, but ...
We want something timeless, yet modern.
It needs to showcase our values and make people feel comfortable with our brand while also revealing our innovative side.
It needs to be more playful, yet not too playful. We want our customers to know we're serious about them.
Overall, it should be more design-y."
The agency team feels all the emotions.
They start all over with the goal of making the logo timeless, modern, comforting, innovative, playful, serious, and more design-y.
They send over two new comps that detail the rationale behind the two approaches.
The client team writes back: "We don't think our customers like fonts with those little thingys on the ends."
The agency changes the font. The client sends back more feedback: "We like the color, but we're not sure people trust purple."
"We're close. We'll know it when we see it. Maybe you could try adding some different things to it? Try Photoshopping lines and other things in there. "

"It's still not right. What do you think about this?"
"We took your design and just played with a few ideas in Microsoft Paint? We know you're the professionals, but we're the professionals at our brand. "
"We're still feeling like it's a bit 'cold.' Know what I mean?"
"Can you just make it like this? But not exactly like this, but similar."
The agency sends version 23 of the logo. Client's reaction: "That's it. That is perfect. Now, can you just make it a bit bigger?"
Agency sends the invoice, which includes a fee for "logo expansion".