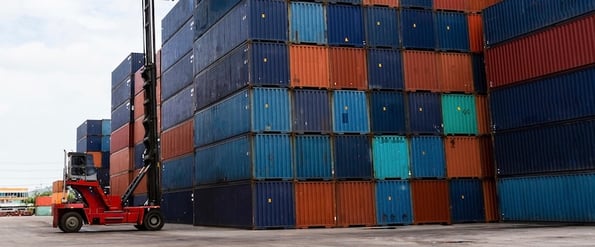 If you're producing content and not distributing it, are you really producing content at all?
The simple truth is that creating remarkable content is no longer an accurate indication of success. And as content continues to pile up on the Internet, marketers need to be focused on finding unique ways to expand their reach if they want to make an impact on their traffic and lead generation goals.
So if writing blog posts, recording webinars, piecing together ebooks, and filming videos is really only half the battle, what comes next? Where does content need to go to pick up the recognition it deserves?
Let's start by saying that determining a solid content distribution strategy isn't something that happens over night. To identify where the best opportunities lie, marketers need to combine a bit of strategic direction with a willingness to explore and experiment with unfamiliar tools and platforms.
To help you get started, we've put together a list of distribution tools (both paid and free) designed to help you expand your reach and get your content to work a little harder.
Paid Distribution Channels
1) Taboola
Taboola's content discovery platform helps businesses drive more traffic and leads by getting their content recommended by top publishers.
Once you submit your links, Taboola's algorithmic engine is responsible for pairing your content with one of its hundreds of premium publisher sites, including NBC News, USA Today, and Business Insider.
What's most effective about this approach to distribution is that it provides businesses with an opportunity to get in front of a large, qualified audience while they are already engaged.
2) OneLoad
Did you know that 57% of people say watching an online video of a product or professional makes them more confident in purchasing decisions?
This insight illustrates that we should not only be focusing on creating video content but also thinking strategically about the way we're distributing it.
OneLoad takes the heavy lifting out of uploading your videos to a number of different platforms across the web. All users have to do is upload their video once, and the software will seed the content to top video and social networking sites in one clean swoop.
3) Outbrain
Content discovery platform Outbrain offers a pay-per-click model aimed at helping businesses and brands reach more engaged audiences with their content.
The platform allows users to submit links to their content which will then appear as recommendations on some of the web's largest content publishers and premium publisher sites. Outbrain's network includes popular sites such as CNN, Fox News, and Mashable.
What truly sets Outbrain apart is that it relies on a complex set of algorithms designed to surface the most relevant, high-quality content out there.
As a result of this commitment to quality, they've quickly become one of the most reputable content discovery platforms in the industry.
4) Xink
Xink is a unique cloud-based email signature management software that gives marketers the ability to leverage their email signatures for more than just identification purposes.
Depending on the size of your contact database, it's likely that your emails receive a great deal of impressions, right?
Essentially this software allows you to take advantage of those impressions by helping you create signatures that incorporate a link to your best content, latest news, or upcoming events.
With Xink you can easily connect all of your team members accounts to leverage consistent, optimized email signatures across the entire company and expand distribution.
Free Distribution Channels
5) List.ly
Listly is an interactive list building tool that allows users to distribute content through the means of a collaborative experience.
Users have the freedom to build a list about anything -- blog tips, must-follow Twitter accounts, stock photo resources, etc.
As they build out a list, they can insert links to resources and blog articles to provide viewers with easy access to more information. Once completed, lists can be published, shared, and embedded to expand their reach.
But the fun doesn't stop there...
What's unique about lists created with Listly is that they are constantly being updated. Other Listly users can contribute to your lists, and you can get involved in other people's lists by adding your own content or voting on specific list items.
6) Click to Tweet
Click to Tweet provides businesses with a simple way to encourage their audience to use Twitter to distribute their content for them.
Here's how it works:
Create a "lazy tweet" that you want others to share in the provided box.
Select the "Generate New Link" button to turn up a custom link.
Share the link on social or use the link in a blog post.
When a reader clicks the link, the tweet will automatically populate in her Twitter status box for easy sharing.
7) Inbound.org
What better place to share your most valuable marketing content than a community of engaged marketers?
Inbound.org started as a side project from HubSpot's Dharmesh Shah and Moz's Rand Fishkin, and it has quickly evolved into a community-curated hub for the highest quality marketing content on the web.
While you're not encouraged to use the community for self-submissions alone, it does serve as a great place to share some of your most newsworthy pieces.
According to the community guidelines, "The best submissions that drive the most traffic tend to evolve into discussions. If you share your own links, but don't start getting other people commenting and replying to your thread, you'll miss out on a lot of extra traffic and publicity."
8) Medium
If you're looking to extend the shelf life of a piece of content, you may want to consider syndicating it to Medium.
What's valuable about Medium is that it comes with a built-in readership. If marketers combine that with distribution techniques like social sharing, there is serious potential in terms of drawing more readers to your content.
Not to mention, if your content is well-received (high views and recommendations), you have an opportunity to land a spot on Medium's front page. This high-traffic page has the ability to attract even more readers, as they tend to trust the quality of the content that lands a spot there.
9) LinkedIn Publishing
In February 2014, LinkedIn announced that it would be opening up its publishing platform to the public. This change enabled users to self-publish, syndicate, and distribute content to a professional audience.
While LinkedIn publishing isn't meant to replace your existing blogging strategy, it does serve as an effective distribution channel for a number of reasons.
First, every time you publish a post your connections receive a notification which includes the title of your article. Similar to an instant notification email that you'd expect to see from a blog you subscribe to, this up-front approach helps to drive clicks.
And what makes it even more valuable is that your audience is largely made up of like-minded professionals who are experiencing similar challenges or asking related questions, which helps to ensure that your content will not only resonate, but also encourage engagement.
Have you used any of these tools? What distribution tools have you seen the most success with? Let us know in the comment section below.