You don't want to waste any time. It took you two years to win over this client, and you're ready to get to work and show them what your agency can do.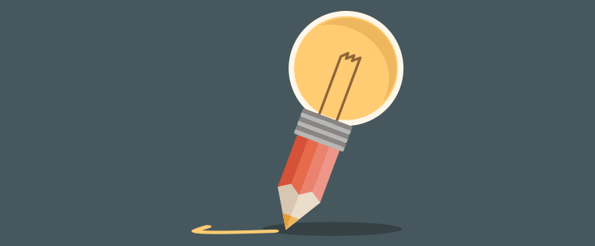 Not so fast.
It's easy to want to just jump into a project, believing that everyone has the same vision of the project. The problem? That's rarely the case.
The Importance of a Creative Brief
The first step in a creative project is to draft a guide that sets the objectives and goals of the client and designer based on information gathered from preliminary discussions as a way to establish expectations. That's what a creative brief is. It gets everyone to buy into one vision, and more importantly, it determines the direction of the project. The very document defines the goal, reach and problem of the project. Writing the perfect creative brief is important since it is the essence of a great marketing and advertising campaign or project.
But it's not easy to write a great creative brief -- this takes skill, knowing what to include to influence the right income, and the ability to ask the right questions.
The Benefits of the Agency Creative Brief
Great creative briefs have one primary function -- to inspire your creative team to come up with the most brilliant and effective communications response to solve a particular problem.
Creative briefs also help to solve any misunderstandings before people start getting to work. This document should clarify for everyone involved -- copywriters, designers, developers, and most importantly, the client -- all the aspects of the project, the goals, and even the timeline. The brief should confirm to clients that you understand their problem and have a strategy for solving it.
The creative brief is the starting point from which every decision and movement made on the project should align with -- and that means it is also a type of "living" document. As you know, campaigns and projects change, requirements are added or removed, and new insights are discovered. You can update this document as the project evolves to make sure everyone remains focused on the underlying issue and everyone knows her responsibilities.
13 Questions to Answer to Write a Great Creative Brief
So what makes a "great" creative brief? Clarity. Brevity. Inspirational language.
The creative brief isn't being published online to the masses for approval, nor does it need to be PC for your client's board of directors. It does need to grab your creative team by the heart and get them so excited they become obsessed with solving your client's problem.
But it doesn't need to include every piece of information available. It shouldn't take you more than five minutes to understand the project, the strategy, and the goals. It should be a useful document that's easy to scan, clear, and actionable.
Guide To A Great Agency Creative Brief Document
1) What's the problem?
Describe the problem you need to solve. Don't just write down what the client says. She may not even realize the problem is deeper or different than what she thinks. When the client is briefing you, dig at the problem to find the root cause. Ask question after question after question to get past what the client thinks is the problem or the pain she feels to understand the core issue.
2) Who has this problem?
Who is the target audience or persona? How is this consumer group solving their pain points now? What other options do they have? Communications all boils down to influencing a change in behavior. To change it, you first have to understand what they're doing now and what options they have that they're (not) embracing.
3) What's hidden under the "problem" that's really in the way?
Going back to #1, keep digging. Honest. You're going to have to come at this from 10 different angles before you finally nail it. For example: Apple's focus has always been on making technology easy to use. Why? What's really at the root? People's frustration with technology and fear of it. Apple is all about creating an effortless, frictionless, fun, and seamless brand experience. But until Chiat/Day got "frustration" and "fear" as the root, how could they communicate "easy to use" in a way that related to the ideal buyer? Go watch 1984, again.
4) What's the product/service/brand/solution that we're selling as the solution?
Seems self-explanatory -- just remember that a confused mind says "no." Keep your positioning clean and easy to understand. Also, don't confuse the potential buyer with so many choices, they'll tune out.
5) Why should these people believe us (rational and emotional reasons to buy)?
The brand makes a promise (#4). So make the buyer care about it. What is it about that promise that is going to change her life for the better? There needs to be an emotional subtext to all of the rational proof we offer (X% of doctors recommend brand X over any other brand). Make the person receiving your messages give a damn.
6) What will we say and how will we say it?
What are the key messages, what are the key points you need to say? What words, images, sounds, etc., best convey #4 and #5?
7) In what ways will we communicate our messages?
Print advertising? Social media? Trade shows? Billboards? TV ads? Podcasts? Talk shows? Video ads? What communication channels will you use, how will you use them? How do they build on and support each other? What are the best vehicles to reach your intended audience? What are the deliverables you have committed to?
8) What action do we want people to take once they receive our messages?
Obviously, you want them to become your client's customers. But each communication channel and vehicle that you use needs to have a call-to-action (CTA) that helps the buyer move forward at that stage in her buying process. And that CTA should leverage the medium it's delivered in. A video ad CTA will be different than a print ad CTA that's different from a CTA in a blog post. They may not all say the same thing, and they may not all result in the same thing being delivered. Mapping out the buyer's journey identifying her questions and concerns along the way, and where she goes for her information will help answer this question.
9) How do we want people to feel about our solution?
We all now know that science has proven all decisions are emotional and are rationalized after the choice has been made. This means you need to understand what feelings you want to evoke in buyers during their decision process and after they've bought what you've sold. What are those feelings and when do they feel them?
10) What will tell us that we've solved the client's problem?
How will your client measure the success of what you've done? What metrics will show that you've moved the needle and achieved her goal? Before you even begin, set SMART goals so everyone is clear on what really matters -- getting results for the client.
11) What's non-negotiable?
What must be included in the final project? Examples of this include a tagline, logo, images, signature sound, timeline, budget, approval process, key stakeholders who need to approve, etc. You might also consider including what cannot be included, such as a specific color (the client's competitor's color) or words or phrases to be avoided.
12) Who is the competition?
Listing the competition can give your creative team a better understanding of the market and what competitors are currently emphasizing in their advertising and campaigns. In addition, by reviewing these competitors, your team can hone in on the differentiating factors of the brand and bring these to the surface in the final project.
13) What is your agency's point of view?
Clients pay for your insight, expertise, and opinion. They want to hear your strong opinion -- especially if it keeps them from making big mistakes. The best agencies always bring that opinionated perspective to the table. And in the creative brief, it's essential, especially if the client has left something out, or demanded something, that's going to interfere with the solving the problem.
This is a section where you get to mouth off (appropriately). Keep it short, keep it clean, and use it only when you really need to. Your client may not always like hearing what you have to say, but if she's smart, she'll at least hear you out. Don't use the POV to weasel out of reaching the goal. Use it strategically to help a client help herself.